The financial bad habits you should give up for Lent... and then for good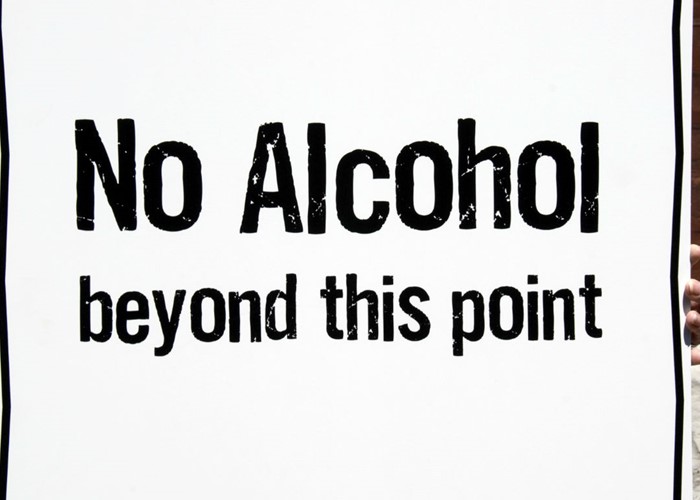 Why not use Lent as a time to sort out your finances?
Today is the first day of Lent. It marks the 40 days and nights that Christians believe Jesus fasted in the desert. Many attempt to follow his lead by ditching something for this period, whether it's alcohol, crisps or something more substantial.
Indeed, research by Axa estimates that giving up smoking (£220.80), drinking alcohol (£78.12), chocolate (£20.11) and coffee (£56.99) during Lent will mean a cash boost of £376.02.
But whether you're religious or not, it's a good time of the year to take stock of your life and weed out any bad habits.
When it comes to finances many people are guilty of making bad mistakes which are costing them money. So why not use this period to look over your financial habits. Are you guilty of any of the below?
1. Only using one supermarket
Competition is fierce between the major supermarkets and they are always looking for new customers. Fail to shop around and you can end up out of pocket.
For example, a loaf of bread from the basic range is 55p at Aldi, 79p at Morrisons, 85p at Asda, and 90p at Sainsbury's, Tesco and Waitrose. Therefore before you head out check a website such as MySupermarket to make sure you're getting the best price on your weekly shop. If you can, consider shopping around to maximise your savings
2. Staying loyal
Companies rely on customers staying loyal in order to milk them for all they are worth. By sticking with one company, be it for your utility, phone or broadband bills, you're likely missing out on the best deals.
It's a boring task but switching energy companies alone can save a household up to £300 which is well worth the cost of some time spent researching the market.
3. Buying your lunch
It's an obvious one but it can also make a real difference. Buying your lunch out can quickly add up to an extra £5 a day and if you add on coffee and afternoon snacks this could be nearer £10.
Giving this up and making your lunch before you head out the door can therefore save you up to £300 a month.
4. Not complaining
When you're in a restaurant it's normal to complain if something's not right, but many people don't follow the same rules in other walks of life. Banks, for example,are often guilty of making mistakes, yet many of us do nothing about it.
If your bank makes a mistake with your account make sure you complain directly.
If it's unable to help, or doesn't give a satisfactory response, take your complaint higher and head to the Financial Ombudsman Service.
For more read How to complain to the Financial Ombudsman Service.
5. Paying too much for travel
Buying a ticket on the day you travel will always be more expensive as travel companies take advantage of people unable to book beforehand.
If you know when you're travelling, book as far in advance as possible. A one-way ticket from London to Glasgow for example, will set you back £129.60 on the day but book it two months in advance and the price falls to as low as £29.50.
Read How to cut the cost of rail and coach travel for more tips and tricks.
6. Paying full price for socialising
When you're trying to save money it's hard to justify going for dinner or to the cinema. But with a little research first, you can still do these things and cut down your spending.
Voucher codes and coupons are available at a huge range of restaurants, as we highlight in our Frugal Food blogs. There are also often deals on going to the cinema or the theatre. We pick out the best in our Frugal Friday blog, while How to cut the cost of your cinema tickets is also worth a read.
7. Not being paid to shop
When you buy stuff online it's possible to get paid a percentage of the cost of each item by going through a cashback site. These websites work by passing the fee they receive from the retailer onto the customer.
The two leading websites are Quidco and TopCashback. Why not give them a try?
Use a cashback credit card, making sure you pay off the balance in full each month, and you can make even more money.
8. Hoarding unwanted stuff
Unwanted clothes, books or DVDs which you know you'll never use again can be a good source of extra income. Online websites such as eBay can be an easy way to sell your unwanted stuff but check the fees first as they can vary quite a bit.
A car boot sale is another way to get rid of your clutter but don't expect to make hundreds. It's better to save valuable items, such as a mobile phone, and sell these through specialised companies.
Read Recycle your things for cash! for more on this.
9. Settling for a poor interest rate
Interest rates are pretty poor right now. But instead of settling for a rock-bottom rate, you should look elsewhere.
Peer-to-peer websites, for example, provide much higher returns by cutting out the middle man. Credit unions are another avenue and generally provide better interest rates than the high-street banks. Some current accounts are also paying interest rates way above those on savings accounts.
Read Where to earn most interest on your cash for a rundown of the top rates.
10. Burying you head in the sand
When debts build up it's easy to ignore them and carry on spending, but there is help on hand. Addressing the problem and working out how much you owe is the first step to becoming clear of debt.
If you're repaying expensive debts, a 0% balance transfer credit card may be an option. These give you a break from hefty repayments but they only work if you actually repay the debt in the time-frame given.
But sometimes your debts are too big to be fixed simply by switching your credit card. So make sure you get some free debt help from a debt charity, such as Step Change or Citizens Advice. Read Where to get free debt advice for more on who to contact.
More on money-saving:
Watch free movies legally online
Fabulous free stuff for pregnancy and babies
25 ways to cut your car insurance
Be the first to comment
Do you want to comment on this article? You need to be signed in for this feature