Green Deal finance now available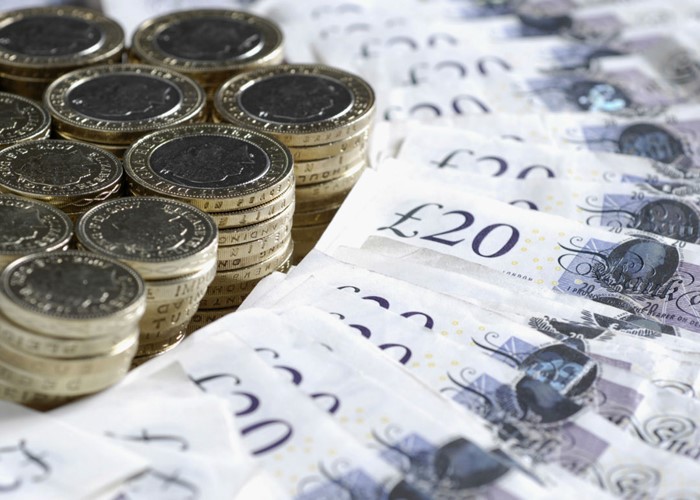 You can now get a loan to fund energy efficiency improvements to your home via the Green Deal. But make sure you consider all your options.
From today, you can now take out a loan to fund energy efficiency improvement works to your home as part of the Government's flagship Green Deal scheme.
What is the Green Deal?
Very simply, the Green Deal offers loans to pay for energy insulation measures such as cavity wall and loft insulation, and renewable energy products including solar panels. The repayments for the loan, including interest, will be added to a household's electricity bills.
However, the whole initiative is built on the premise that the savings a household will make on its energy bills will quickly outweigh the repayments. This has been called the 'Golden Rule'. For more on the scheme and how it will work in detail, read The Green Deal explained.
Who's offering the Green Deal?
Companies including British Gas, Carillion, E.ON, Keepmoat, npower and SSE have signed up to become Green Deal providers. More companies are likely to be announced in the coming weeks. You can find a list of companies in your postcode on this Green Deal website.
Cashback incentive
The Government is offering cashback to incentivise people to sign up to the Green Deal. You can receive this regardless of whether you own your own home, rent privately or live in social housing. Landlords are also eligible up to certain limits, providing they pay the installation costs.
To receive your cashback, you'll need to have a Green Deal assessment carried out and have the work carried out by an approved Green Deal provider.
You can then apply for a voucher, which the provider will then redeem and you will be paid your cashback.
The more improvements you make, the more cashback you will be paid.
Here are the cashback amounts being offered now:
| | |
| --- | --- |
| Energy efficiency measure | Cashback level |
| Loft insulation (including top up) | £100 |
| Cavity Wall Insulation | £250 |
| Solid Wall Insulation* | £650 |
| Flat roof insulation | £390 |
| Room in roof insulation | £220 |
| Floor insulation | £150 |
| Hot water cylinder insulation (top up)** | £10 |
| Draught proofing | £50 |
| Heating controls (roomstat and/or programmer & time/temperature zone controls)** | £70 |
| Condensing oil boiler from non-condensing oil heating or other *** | £310 |
| Upgrade boiler to condensing gas boiler from non-condensing boiler or other. | £270 |
| Flue Gas heat recovery (condensing combi boiler) only alongside replacement boiler | £90 |
| New or replacement storage heaters | £150 |
| Replacement warm-air unit | £60 |
| Waste water heat recovery systems | £60 |
| Double/Triple Glazing (old single to A) | £20 per m2 up to a maximum of £320 |
| Secondary glazing | £15 per m2 up to a maximum of £230 |
| High performance replacement doors | £40 |
* A minimum of 50% of external walls must be insulated to qualify for cashback.
** Cannot be claimed at same time as boiler replacement (as this is a regulatory requirement).
*** Householders should consider their renewable heat options, as they could get a higher payment under Renewable Heat Premium Payment now, for certain measures.
The work must also be completed within specified timelines, which are six months for solid wall improvements and three months for other improvements. All improvements have to be finished by 31st March 2014. This cashback scheme is only operating in England, Wales and Northern Ireland.
If you live in Scotland, the Government is offering up to £500 in cashback, with a further £100 to pay for the assessment. You can find out more about this on the Energy Saving Trust Scotland website.
Shop around
You should shop around for both your assessment and any works you want done. When you're getting quotes for an assessment, be aware that some companies will not charge you up-front, but only if you then commit to them doing any work.
It looks like the average assessment cost will be around £100; British Gas has been offering one for £99 for a few months. But different providers may charge different interest rates, so you need to factor that in as well.
You should be careful not to to commit to any works during the assessment before you've had a chance to look at any paperwork. Resist hard sells such as fantastic discounts that are only on offer for a limited period of time.
And you should definitely get more than one quote for the works. You should also be aware of any early repayment charges. These may become an issue if you want to sell your home and the buyer doesn't want to pay the ongoing Green Deal charges.
Could you pay for improvements another way?
Of course, the Green Deal isn't the only way you could fund energy efficiency improvements. If the works cost a few thousand pounds, you could spread the cost interest-free over up to 16 months via a 0% purchases credit card. You may also be able to increase the size of your mortgage, at a lower interest rate than offered by the Green Deal.
Or you may even find a personal loan is cheaper in terms of the interest rate, although you won't have as long to pay it back as you would have done via the Green Deal and you need to watch out for any other fees.
With any of the above options, you will have greater flexibility to shop around for a company to carry out your improvement works. But it's probably worth paying for a Green Deal assessment anyway, as this will highlight the parts of your home that may need improving, unless you already know what needs to be done.
Advice on energy efficiency
If you want help and advice on energy saving and information about schemes you may be eligible for, you can call the impartial Energy Saving Advice Service on 0300 123 1234 if you live in England, Wales or Northern Ireland. Calls are charged at standard national rates.
If you live in Scotland, call your local Energy Saving Scotland advice centre free on 0800 512 012.
What do you think of the Green Deal? Let us know in the Comments section below.
More on energy bills
Be the first to comment
Do you want to comment on this article? You need to be signed in for this feature