How to make your money last the whole of January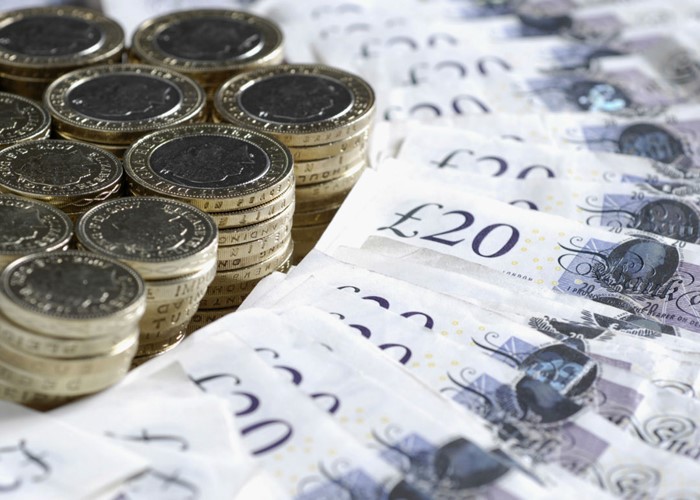 January is a long month, but here are some tips to help you make sure you don't end it in the red.
January is the toughest month of the year for many of us – it's a long month so it's a long time until the first pay packet of the new year. Meanwhile, the post-Christmas bills are coming in thick and fast.
According to new research by voucher codes site VoucherCodesPro, a quarter of us will only have £100 to see us through the month. So here are some tips on how to make what you've got go that little bit further.
Plan your budget
It's easy to overspend when you have no idea how much is in your bank account or on your credit cards. Spend a little time looking at how much money you have to see you through the month. Our free, secure MoneyTrack tool allows you to see all of your bank accounts and credit cards in one place.
Once you've done that, set a spending budget for the month for food, fuel and all the other essentials and try to stick to it.
Go on a financial detox
Cut out any additional spending wherever you can, for example new clothes, magazines, shop-bought lunches and food and drink treats.
Plan to avoid spending extra
You've set a budget but it can still be tempting to overspend on things like nights out or a takeaway. To avoid temptation, plan some cheap nights in, whether it's having a dinner party with some friends where you all supply a dish, or a movie night where you finally get around to watching that DVD that's been sat on the shelf forever.
And plan your meals each week so you stick to your food budget and make the most of what you've bought.
Give up booze
Many of us go on a food and/or drink detox in some shape or form during January. Spending the month dry will not only be good for your liver and your waistline (alcoholic drinks are full of so-called 'empty calories') but it'll save you money too.
If you want to do it for a good cause, Cancer Research has created the Dryathlon, where family and friends can sponsor you to avoid alcohol for the whole month. You can sign up to take part until 6th January.
Use reward points
If you have points stored up on a Tesco Clubcard, Nectar card or Boots Advantage card, you can use them to pay for your purchases. Now I know this isn't the best way to make use of them, in terms of value, but it can help you pay less for your food shopping in a tight month.
Shop around for food and go down a brand
If you have more than one supermarket in your area, take a look at how they compare price-wise on MySupermarket (note that it doesn't cover Morrisons). You could also save money by ditching branded goods for own brands.
For more tips, read How to save money on your food shopping.
Shop around for fuel
When it comes to petrol and diesel prices, use PetrolPrices.com to check who's the cheapest in your area. And don't forget to look out for any supermarket discount vouchers, although don't overspend on your shopping in order to get the voucher.
For more tips on cutting your fuel bills, read Five simple ways to spend less on motoring.

Use voucher codes
Voucher codes aren't just for clothes or cosmetics. You can use them to save on your supermarket shopping too. For example, VoucherCodes.co.uk currently has a code for £10 off your first online grocery delivery from Sainsbury's and the same deal at Tesco.
We list the latest supermarket voucher codes every Friday in our Frugal Food blog.
More New Year tips
Be the first to comment
Do you want to comment on this article? You need to be signed in for this feature