Students: Reduce your bills!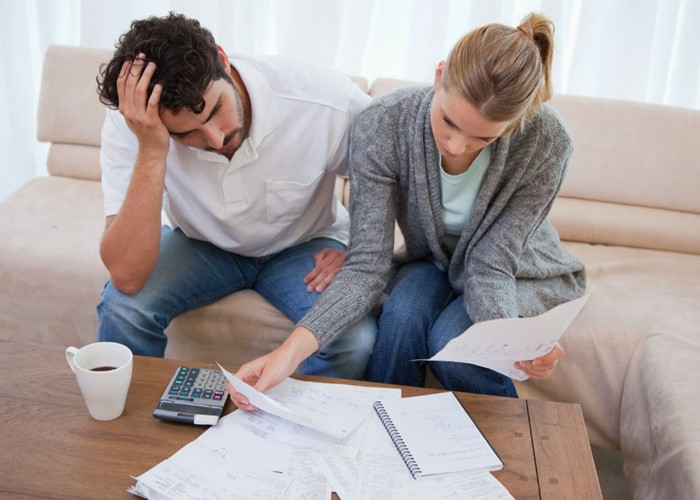 How to keep your energy, broadband and mobile phones bills down while at university.
University, sadly, is not all drinking and frivolity. Bills also make an appearance. If you've never lived away from home before it can be a bit of shocker when gas, electricity, broadband and mobile phone bills start mounting up, but hopefully the pain can be slightly reduced if you're in the know.
Things tend to differ slightly depending on whether you're in halls or in private accommodation. But hopefully, by following these tips, you should be able to save yourself some money along the way in either case.
Gas and Electricity
If you're living in student halls, in all likelihood you'll have this thrown in with your rent, but once you start living in shared private housing you'll probably need to sort this out for yourself. It's important to check the meter reading when you move in, or you might end up forking out for the previous tenant's usage. It's likely that your landlord will check this for you, but it's worth making sure just in case.
Using a dual fuel provider (one which provides both electricity and gas) tends to work out cheaper and is the easiest option. If you're allowed to switch suppliers (some landlords prevent this) then check you're on the cheapest possible tariff by using the lovemoney.com's comparison service. You may have heard a lot about price fixing, and while it is usually recommended, it may not be suitable for the student lifestyle as you're likely to move around quite a lot, and fixed deals tie you to a specific contract.
Paying by Direct Debit can save you money off your bill, but it can bring about a certain amount of other problems. If you have somebody sensible in your household who doesn't mind using their bank account then it can work out great, on the other hand it could lead to arguments if one of you is a bit slow to repay that person.
Broadband
Choosing the right broadband provider and working out the cheapest deal can be quite tricky and dependent on a variety of factors.
If you've got a mobile phone, you might think you can do without a landline. Unfortunately this does mean that your choice of broadband providers can be severely limited, as most require you to have a BT landline installed.
This can add serious costs to your bill. Line rental costs around £10.50 a month, plus if there is no existing landline at the place you are renting, you will have to pay for one to be installed. This could cost as much £124.99!
Instead, you could opt for Virgin Media – the so called 'Mother of all Broadband'. As a cable provider, no phone line is required, and the speed doesn't depend on proximity to the exchange. The set up is free if the house has previously had broadband, otherwise, a fee will apply. A free wireless router comes with all Virgin packages, and for student houses sharing one connection, it's best to go for a fairly wide bandwidth.
On the other hand, if you do have a BT landline already installed and are happy to pay the line rental charges, another broadband package may be more suitable. Compare broadband providers to find the best broadband package for you.
Mobile Broadband
You may have heard or read a lot about mobile broadband. For around £15 a month (£180 a year), a provider will usually supply a free USB dongle which allows you to surf the web anywhere, in and out of your home. It can be handy in some ways, but there are drawbacks such as a data allowance (usually of around 3GB).
As a student, it's unlikely to be cost effective, unless you live alone. Unlike standard broadband, which can be shared between all the members of your household using a wireless router, you would need a USB dongle each if you wanted to use the internet at the same time. On top of this, most university campuses provide free internet access, so the likelihood of you needing mobile broadband on a regular basis may be quite low.
Mobile Phones
Some companies such as Orange do student-specific deals, but shopping around for the best deals can often save you more money. That said; it's worth noting that the Orange Pay Monthly Student Deal can give you a payment holiday of up to 12 months if you work or study abroad.
Don't forget the power of negotiation, and be sure to shop around. Check online to find the best deal you can, and arm yourself with this information to call mobile phone companies. If you're an existing customer they won't want to lose your loyalty and will usually drop their prices, or include more in their tariff to compete for your business.
If you're used to Pay as you Go, when you first leave home for University, you'll probably be calling and texting home a lot, so you might find that it becomes less cost effective. The cheapest thing you can do is to go for a Sim-Only Mobile Phone. This will also be the most convenient as there are no lengthy contracts so you can go back to Pay as You Go if you find you're not making as many calls or texts. Of course, you won't get a new phone, but if you're old one is only twelve months old, the chances are it'll do the job just fine.
So that's bill-saving in a nutshell. Welcome to the world of bills, bills, bills. We hope it's not too painful.
Useful websites:
Be the first to comment
Do you want to comment on this article? You need to be signed in for this feature