Top credit cards for poor credit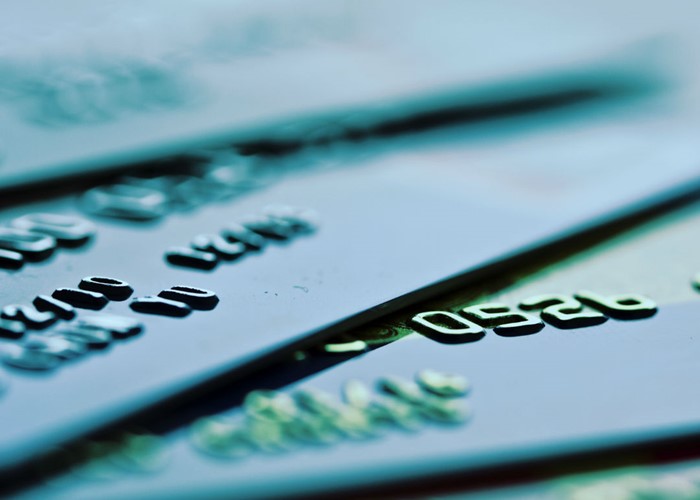 If you've got a poor credit rating or no credit history at all, some credit cards could help you become more attractive to lenders.
This article is now out of date. For the latest on credit cards for people with a poor credit rating or no credit history, please read Best credit cards if you have bad credit
At lovemoney.com we're big fans of 0% credit cards and cashback cards too. And there's no doubt they're great financial tools. The only problem is lots of people can't get them. And some of those folk can't get a personal loan either.
That's because they're suffering from one of two credit problems. They've either got a poor credit rating or have no credit history at all. Let's look at these problems in more detail:
Poor credit rating
If you have a poor credit rating, it means that you've borrowed in the past and lenders are now reluctant to lend to you again. There are lots of possible reasons for this. Here are some of the most common:
- You've applied for lots of loans and/or cards in a short space of time. Lenders can interpret this as a sign of desperation.
- You're not on the electoral roll.
- You've been late with loan repayments or missed payments in the past. This also applies to credit cards and some other bills.
- A County Court Judgement has been registered against you.
- You've entered into an Individual Voluntary Arrangement (IVA.)
- You've gone bankrupt.
No credit history
If you've never had a credit card and you've never borrowed before you have no credit history. Lenders have no idea whether you'll be a sensible borrower or not. You may be the kind of person who pays back their debts on time, or you may not. The banks just don't know.
The solution
To an extent, it doesn't really matter why the banks are reluctant to lend. What's more important is persuading them to change their mind.
One solution is a credit builder credit card.
These are cards that don't normally offer fancy features such as cashback and come with high interest rates. But on the plus side, they're relatively easy to obtain. Once you've got the card, use it sensibly for a year or two and your credit rating should start to improve.
So let's look at some of the best credit builder cards.
Barclaycard Initial Card
The best thing about this Barclaycard is a relatively low interest rate of 29.9%. That's higher than most conventional credit cards but it's low for a credit builder. (However, as with all of these cards, some applicants may be offered a higher rate.)
That said, don't focus too much on the interest rate. The idea is that you won't be borrowing on this card. Instead you'll spend a modest amount each month and pay off the bill in full every time. That's the best route to a nice, shiny credit rating.
There are three main conditions for getting this Barclaycard:
- You must be 18 or over
- You must be earning at least £10,000 a year
- You must have been living at the same address for at least three months.
If you don't have a credit history and you meet the above conditions, there's a very strong chance that you'll get the card.
If you have poor credit rating, it may be harder. You can forget obtaining this card if you've ever been bankrupt, or had an IVA within the last five years. And if you've had a CCJ more recently, it's also a 'no'.
Capital One Classic
This Capital One card isn't aimed at people with no credit history. It's very much for people with a poor credit rating. You'll need to be 18 or over and on the electoral roll, and you're more likely to be accepted if you can show some history of managing your credit even if you have had CCJs or defaults in the past.
That need to show some history of managing credit means that it may be harder to get this card than some of the others.
If you get this card, you'll probably start with a credit limit of £200 or thereabouts. The nice thing is that your credit limit will be reviewed regularly and you could have up to two optional credit limit increases in a year. That could take your limit towards £1,500.
The interest rate is 34.9%.
Vanquis Bank Visa
The Vanquis Visa card is aimed at people with both kinds of credit problem. If you get the card you'll start with a credit limit between £150 and £1,000. Your limit will then be reviewed every four months and could go as high as £3,000.
The interest rate is on the high side at 39.9% and will be even higher for some users. That said, this card is probably easier to get than the Capital One Classic and the Barclaycard Initial.
SAV Credit Aqua MasterCard
Aqua makes a big play of saying it will at least consider an application from just about everyone, so it's great if you have a poor credit history. Even if you have a recent County Court Judgement against you, it's still worth applying for this Aqua card.
Credit limits vary up to a maximum of £1,600 and the interest rate is 32.9%.
Granite card
The Granite card differs from most other Credit Builder cards in that it offers some extra goodies – a rewards scheme. These reward points can get you discounts at lots of well-known retailers such as Debenhams and Sainsbury's.
It's aimed more at people with poor credit histories and the interest rate is 34.9%.
What next?
Hopefully you'll be able to successfully apply for one of these cards. That's a great start to getting a better credit history but there are other things you can do as well. Check out 10 steps to a perfect credit record for some more tips!
More on credit cards and credit ratings:
The best balance transfer credit card
The best way to pay for your holidays
Be the first to comment
Do you want to comment on this article? You need to be signed in for this feature