Amazon Prime membership price hike 2022: UK subscribers to pay 20% more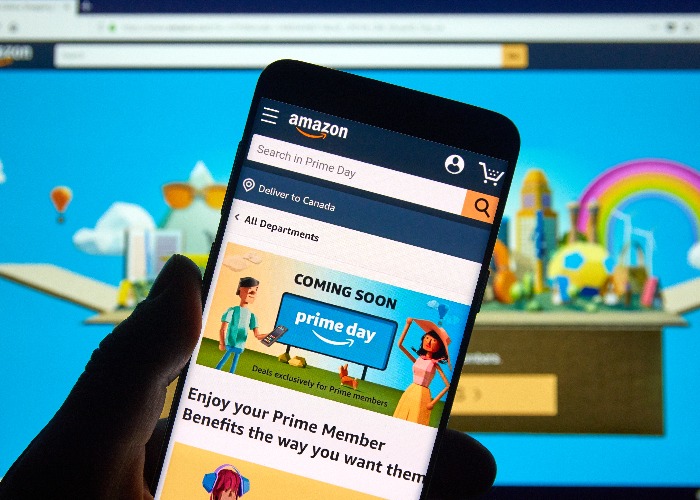 Amazon Prime monthly customers to pay £8.99 while annual fee will rise to £95.
Millions of households will soon be hit with yet another bill hike after Amazon announced plans to increase its Prime membership price.
As of 15 September 2022, the annual subscription cost will jump from £79 to £95, an increase of £16 or just over 20%.
Monthly subscribers will see their bills rise from £7.99 to £8.99 – effectively a £12 annual increase.
For those with an annual membership, if your account renews before 15 September you'll still be able to lock into the £79 rate for the next year.
If your account is due to renew shortly after that date you could consider cancelling your account and signing up again as a new customer.
However, this would mean losing your Amazon Prime order history, your movie lists and preferences in Prime Video and so on.
Why is Amazon hiking its Prime subscription price?
The retail giant is looking to cover its rising operational costs and points out this is the first time it has increased prices since 2014.
In an email sent to customers it said: "We continue to focus on making Prime even more valuable for members.
"This is the first time we have changed the price of Prime in the UK since 2014.
"During this time, we have significantly increased the number of products available with unlimited, fast Prime delivery; added and expanded ultra-fast fresh grocery delivery; and added more high-quality digital entertainment, including TV, movies, music, games, and books.
"Prime Video in particular has increased the number of TV series and movies on offer, including Amazon Originals, as well as live sports coverage, such as the Premier League and Autumn Nations Series."
What can you do about the hike?
In short, not a lot.
As we mentioned earlier, annual customers whose annual deal renews shortly after the hike could delay the impact by cancelling and joining again as new before 15 September.
That would 'save' you £16, admittedly at the cost of losing your Prime Video library, shopping order history and so on.
If you're a monthly customer, it's worth thinking carefully about how many months you're likely to use Prime in the next 12 months.
Remember the new price will be £8.99 whereas you could pay £79 for a year's access if you do so before the hike.
So if you're likely to pay for Amazon Prime for nine or more months you'll be better off choosing the annual subscription before September 15.
Finally, anytime a company hikes its subscription prices you should consider whether you're still getting value for money. If it was marginal before the hike, then you may well feel it's time to ditch Amazon for good.
If, however, you regularly shop on Amazon or Amazon Fresh, and watch shows or movies on Prime Video, you may well decide to simply take the hit.
As Andrew Lipsman from research firm Insider Intelligence told the FT: "Amazon raising the price of Prime membership is unsurprising given recent inflation - and that it already pulled this lever in the US six months ago.
"While the timing of this price hike will be met with more grumbles than it would've been in February, consumers will ultimately shrug off the increase since Prime remains a great value."
What do you think? Will you be cancelling your Prime subscription or is it still good value for money? Let us know in the comments section below.
Be the first to comment
Do you want to comment on this article? You need to be signed in for this feature