Base Rate hike 2022: what it means for your money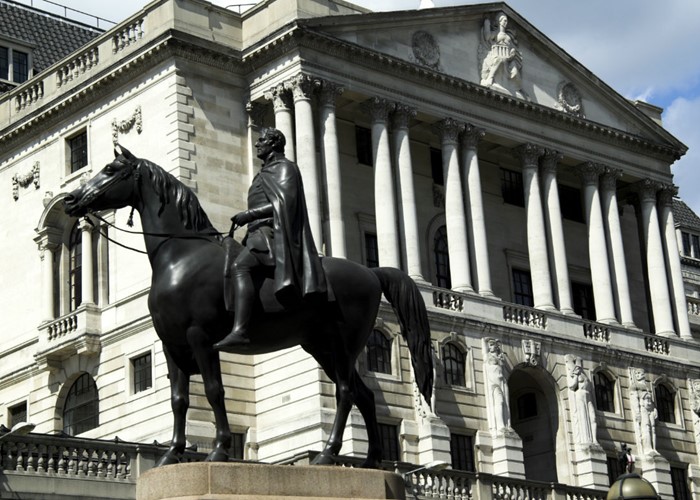 The impact on your finances will likely be modest, but in short, savers will benefit while borrowers could face bigger bills.
The Bank of England has hiked the Base Rate of interest for the second time in less than two months.
The Bank's rate-setting committee has voted on the increase – from 0.25% to 0.5% – in the hope it will take some of the sting out of rapidly rising costs.
The CPI rate of inflation is currently 5.4%, its highest level for around 30 years and miles above the official target rate of 2%.
While any hike to the Base Rate of interest does tend to ease inflationary pressure, it also has a direct impact on our finances.
Some may well be better off in the coming months as a result, while others will face rising costs.
We'll break down the various winners and losers of the rate hike next, but to avoid overhyping it, we wanted to stress that the changes will be modest for most households.
Rate hike: who will benefit?
Let's start with the positives, with most savers likely to be among those to benefit.
In theory, any hike to the Base Rate will gradually be passed on to savers in the form of better rates.
However, this is by no means guaranteed: you only need to look at the previous Base Rate hike in December 2021 for proof.
One month after that 0.15% hike was announced, Which? analysed savings rates and found they'd hardly changed at all.
So, savers should temper their expectations somewhat when it comes to the latest Base Rate hike.
It's certainly important you keep an eye not only on your current rate but on the best buy tables as well.
That's because many banks will choose to pass on higher rates by introducing new, more generous products, meaning you may well have to switch to get a better deal.
Regardless, the benefit will probably be minimal.
Assuming the banks actually pass on the full 0.25%, you'd only be looking at an extra £2.08 a month in interest on a £10,000 savings pot.
Having said that, after the absolute horror show that savers have endured in recent years, any increase would be a step in the right direction at least.
Of course, any savers already locked into a fixed-rate bond won't see any benefit, so this will only be for those on access accounts or currently on the hunt for a new place to lock their money away.
Speaking of which, if you are in the market for a new fixed deal, it could well be worth holding off for a few more months.
That's because we could see even more Base Rate hikes this year – some analysts reckon the rate could hit 1.5% in 2022 – meaning more generous savings rates could be on the horizon.
If you lock in now, you risk missing out.
Elsewhere, the Base Rate hike (and any future hikes) could also boost annuity rates – for the few people still interested in taking one out, that is.
To be clear, it'd only be passed on through new annuities, and not to existing annuity holders where the rate has already been locked in.
Rate hike: who will be worse off
A rise in the cost of borrowing will be the most notable downside of the Base Rate hike.
Since the sums involved are so significant, it's in the personal loan and mortgage markets where these increases will be most keenly felt.
Most lenders will likely have priced this latest increase into their products already as they'd have anticipated the hike.
However, if you are in the market for a new mortgage, it would certainly be better to act sooner rather than later.
At the very least, locking into a fixed-rate deal now would shield you from any future rate hikes.
One group that will feel an immediate impact from the rate hike is the small number of borrowers who have tracker mortgages as these loans directly track the Base Rate of interest.
On a £150,000 interest-only mortgage over 25 years, a 0.25% increase works out to around £31 a month or nearly £375 a year.
Credit card interest rates will likely also rise as well, but unlike most forms of borrowing, you have the option here of switching to a 0% credit card provided you have a decent credit rating.
Read our round-up of the best 0% credit cards below:
Be the first to comment
Do you want to comment on this article? You need to be signed in for this feature