Get a free holiday in Italy!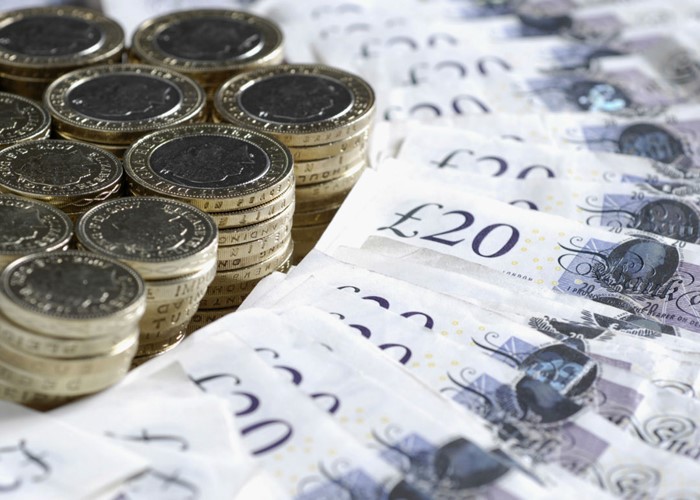 With these fantastic new credit card deals, that dream holiday need not cost you a penny.
With a nine-week old baby at home, I can think of few things worse than getting on a plane at the moment. It's complicated enough getting him ready for a 25 minute drive to the in-laws, let alone an international flight.
But for those of you without newborns, now is the time when thoughts start to drift towards the summer, and where to go on holiday. And thanks to some new credit card promotions, you can secure an amazing holiday without having to pay a penny!
Flying British Airways
I'm a big fan of reward credit cards. I put all of my spending on my Tesco Clubcard credit card so that I can rack up Clubcard points, for example. And there are a number of credit cards that will help you to collect miles, so that your flights cost far less – and sometimes nothing at all.
Take the British Airways American Express card, for example. You collect one BA Mile for every £1 you spend on the card. But what's really exciting about the card is the current promotion – spend £500 on the card in the first three months, and you'll secure a bonus of 3,000 BA Miles! That's in addition to the 500 points you'll accrue from your spending automatically, giving you 3,500 miles to play with.
That gets you most of the way towards free flights to Belgium, France, Germany, Ireland and a host of other Zone 1 locations. Be warned, this promotion only lasts until 15 April.
Serena Cowdy looks at the perils of withdrawing cash with your credit card
Use the BA American Express card a lot, and you can secure further free flights. If you manage to spend £20,000 on the card in a year, and then redeem your BA Miles on a British Airways flight, you can claim a companion ticket for your other half absolutely free!
The Premium Plus
If you're a serious flyer, then the British Airways American Express Premium Plus card may be an even better bet.
The card offers a better return on your cash, at 1.5 miles for every £1 you spend. But it's the bonus that's really incredible – spend £3,000 on the card in the first three months, and you'll secure a bonus of a whopping 18,000 miles! On top of the miles you earn for your spending, that's 22,500 miles!
That's easily enough for a holiday in Zone 2 nations, like Italy, Spain, Portugal and Sweden, and just shy of Zone 3, locations like Cyprus, Greece, Morocco and Tunisia. Again, this promotion finishes on 15 April, so you'll need to be quick if you want to take advantage.
What's more, you'll only need to spend £10,000 on the Premium Plus card in a year to secure the free companion ticket when you redeem your miles. However, the card does come with an annual fee of £150, so you need to weigh up whether you think this is worth it.
Airmiles
Of course, the problem with the British Airways cards is that you have to fly with British Airways! Now, personally, I've never had any issues with BA, but with the current threats of strikes I can understand why you might prefer to fly with someone else.
If so, don't ignore the official cards for the Airmiles scheme, from Lloyds TSB.
Related blog post
Rachel Wait writes:

If you're preparing for your holiday, find out how you can get your hands on some great foreign exchange rates with my Travel Cash…

Read this post
The Lloyds TSB Duo cards are, as the name suggests, two separate credit cards – a MasterCard and an American Express card.
With the MasterCard, you'll earn one Airmile for every £50 you spend, while the Amex card offers a return of one mile for every £10 you spend. What's more, the card offers six months of 0% interest on balance transfers – for every £1,000 of debt you transfer over, you'll receive 150 miles.
And the deal is even better for a short time - new customers can enjoy one mile for every £1 spent on the American Express card from the end of March for the first three months.
What's more, if you apply and are accepted for the cards by the end of April, you'll get a voucher for 1,500 miles – that's enough for two flights to a number of Zone 1 destinations, from Dublin to Paris.
I really like the Airmiles scheme – it paid for my honeymoon, after all – because there are all sorts of additional ways to earn more miles, from taking out a subscription to The Times to using eBay! Plus, your free flight includes the cost of taxes and fees - unlike the BA offer.
Other airlines
Of course, these are not the only cards which offer the promise of free flights and holidays. Many airlines offer their own loyalty credit cards and similar reward schemes. For example, Virgin Atlantic has its own American Express card, offering one mile for every £1 spent, as does BMI, while Flybe has its own card too.
Even Ryanair has its own credit card, offering you the chance to earn free flights via your spending habits. If you're a big fan of one airline, then that card may be best for you, but personally I like to keep my options relatively open!
Getting something for nothing
Undoubtedly some of you will be keen to point out that getting a holiday in this way is not actually free – you need to spend money on the credit card first. And you're right. But the point is that if you're going to be spending that money anyway, why not do it in such a way that ensures you get a reward for that spending?
Related how-to guide
Find out how to cut the cost of your flights, get discounts, tip correctly, spend wisely, get cashback and most importantly, cut the cost of your holiday.
See the guide
I'm certainly not advocating spending more than you usually would for the sake of a few extra miles. That's just daft. But by doing all of your monthly spending (or at least as much of it as you can) on one of these cards, you'll soon have plenty of miles to play with!
It's also important to remember that these cards are only really appropriate if you're the sort of person who pays off their credit card bills in full each month. Otherwise the interest you pay on your debt will soon wipe out the benefits of the miles you accrue.
Accommodation
That's the flights sorted, now what about the hotel? If you rack up enough miles from your spending, then you may also be able to secure the hotel free as well.
But there's another way to arrange your holiday accommodation without spending a penny. For example, you can take advantage of a holiday homeswap – you literally swap houses with someone in your desired country for a couple of weeks! Check out Property swap shop for more.
More: Get a 0% credit card | Five top cashback credit cards | My leasehold property nightmare
Be the first to comment
Do you want to comment on this article? You need to be signed in for this feature