Used cars: supply shortage pushing prices to new car levels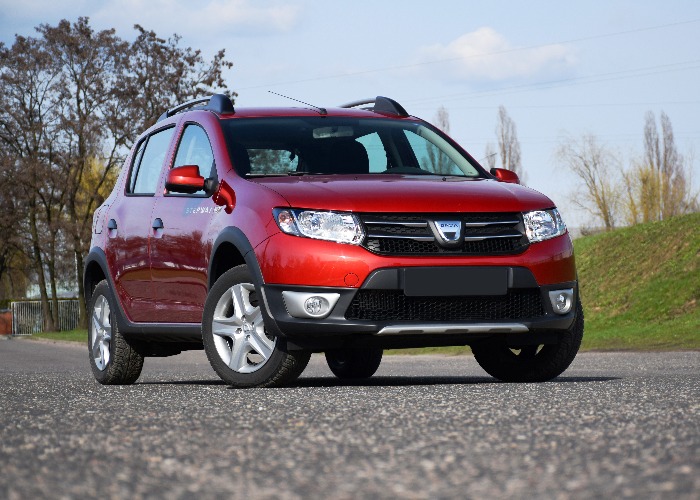 Now is a great time to sell your used car online as prices soar, but those hoping to buy a cheap used car may want to delay their decision if they can.
Used car prices just keep soaring as a result of record demand from buyers combined with the ongoing parts shortage affecting new car supply.
It means people looking to sell their old vehicles can bag a generous sum at the minute, but conversely, those who need to buy should expect to pay a hefty premium.
What's more, in some cases it means that a one-year-old used model will cost you more than if you want to buy that same model brand new!
Record used car sales
Recent data from the Society of Motor Manufacturers and Traders (SMMT) found that UK used car transactions increased to 2.167 million units in the second quarter of 2021
That's a jump of an incredible 108.6% compared to 2020.
It's even more striking when you look at the individual months. Used car sales jumped by 307.4% in April, while May and June saw their highest sales levels since records began.
Overall, the quarter as a whole was close to the best ever level of second-hand car sales in history.
The used cars that cost more than their new versions
The experts at Cap hpi, which tracks used car sales and delivers information about the value of specific vehicles for motorists, has put together a breakdown for This is Money of the year-old motors which will currently set you back more than the average list price.
Here are the 10 vehicles where you're going to pay the most significant premium for a year-old version, compared to ordering a new model.
| | | | |
| --- | --- | --- | --- |
| Model | Average new price | Average price of one-year-old model | Difference |
| Dacia Sandero (2013-2021) | £9,773 | £11,673 | 19.4% |
| Porsche 718 Spyder (2019‒) | £74,850 | £86,250 | 15.2% |
| Porsche Macan (2018‒) | £56,083 | £64,125 | 14.3% |
| Porsche Cayman FT (2019‒) | £76,780 | £87,500 | 14% |
| Tesla Model X (2019‒) | £93,713 | £102,667 | 9.6% |
| Toyota GT-86 (2012-21) | £29,340 | £31,768 | 8.3% |
| Ford Mustang (2015‒) | £43,606 | £47,173 | 8.2% |
| Lamborghini Urus (2018‒) | £182,811 | £196,750 | 7.6% |
| Land Rover Range Rover Evoque Diesel (2018‒) | £41,188 | £44,266 | 7.5% |
| Ford Mustang Convertible (2015‒) | £46,519 | £49,850 | 7.2% |

As you can see, there is a real mix here of aspirational motors, that are going to be beyond most of us, and more everyday models. What's clear is that the shortage issues are affecting cars at every price point in the market.
So what's driving these incredible levels of activity, and making it such a fantastic time to be a car seller?
Why used car prices are rocketing
There are a few factors driving up used car prices.
The first is the microchip shortage which has dented the production of all sorts of technology, not least fancy new motors.
Because the new cars aren't being produced, it means that car buyers who were intending to purchase one are instead opting to look at their used car options.
That isn't the only issue boosting demand either.
The pandemic has inevitably meant far fewer people are using public transport for commuting, but as things have started to open up again some workers have decided they would rather drive to work than commute to work so physically close to other people on buses and trains.
An increase in demand alone would push prices up, but this has been accompanied by a reduction in the supply of used cars too.
Again, that microchip shortage is at the heart of things. In normal times, the people buying a new car would be selling on their old motors, whether by flogging it themselves or by handing it to the dealership in part exchange.
But as they aren't buying the new motors, they aren't selling their existing models either.
So not only has demand jumped massively, but it's been accompanied by the supply of certain used cars near enough drying up.
Fancy selling your car now? Enter your reg below and see how much you could get from Motorway (note we may get a small commission if you do so, but this won't affect the price you're offered).
What it means for you
Clearly, if you're in the market for a car ‒ whether new or used ‒ the bizarre state of the market is going to have a big impact on what you can get for your existing motor, as well as what you'll have to pay for the set of wheels that catches your eye.
It's massively important to do your research on current prices, not just what models have fetched historically.
That will put you in a more informed position to get the best price for your old motor, as well as help you spot a potential bargain on the car you're hoping to buy.
The reality is that there is unlikely to be a huge wave of new cars hitting the market any time soon, so even if demand drops the existing level of supply is unlikely to satiate it too much.
Selling is getting easier
There was a time when selling a car could be quite an involved process. You may have to take out a listing in a local newspaper or attempt to negotiate a good selling price with a dealership.
Having to find a buyer and then get into a position where you received a fair price was not always easy.
But times have changed, and sellers now have an incredible range of options open to them.
Sure, you can still go the old fashioned route by listing your car and hoping a buyer sees it, but there's now a huge number of car buying websites that you can take advantage of which not only make the entire process more straightforward but also reduce the need for you to be a master negotiator.
We've written comprehensive breakdowns on some of the best sites worth a look, to give you an idea of what to expect and how to get the maximum payout for your old motor.
The reality is that if you're selling a car right now, not only do you have plenty of prospective buyers to tap into, you may also benefit from rising prices and a more straightforward sales process than was previously the case.
Be the first to comment
Do you want to comment on this article? You need to be signed in for this feature