Six smart rules for renters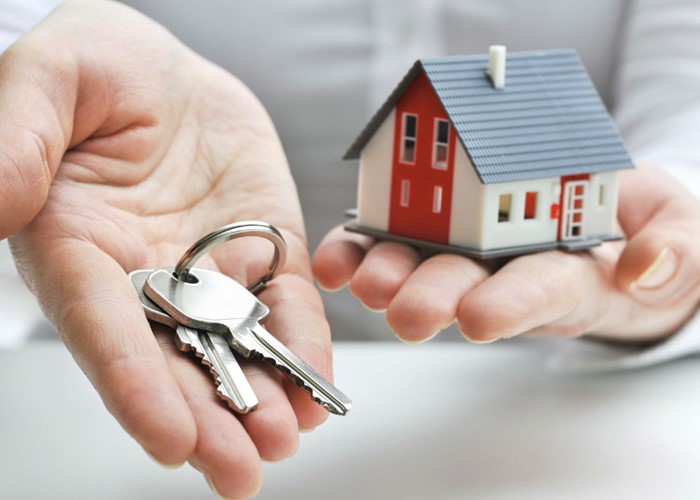 As many of us are forced to play the waiting game when it comes to property, what can you do to make sure you get renting right?
Those of us who choose to rent our homes rather than buy may be set to face a tough couple of years. According to flatmate website Easyroommate.co.uk, rents may rise across the UK over the next two years by a whopping 10%, as a result of a number of reasons, including rising unemployment and restricted mortgage availability for first-time buyers.
So, whatever your reason for remaining a renter, there's never been a better time to make sure you're playing the game by the right rules.
1. Trust No-One
Letting agents are paid to place you in a property whether or not it's perfect, so beware of trusting them absolutely.
Research the location you're interested in by chatting to local residents and popping into shops. It's also worth visiting at different times of day to get a more rounded impression of the area.
While signing up with agencies online might be easy, visiting them in person will give you a stronger idea of whether they're reliable. Check that the agency you choose belongs to an organisation such as ARLA, whose members must comply with a code of practice.
While the services of any agency must legally be free up until they find you a property, most will slap you with a host of charges once they do. They might demand fees for everything from producing a tenancy agreement to conducting your credit check, so ask for a list of charges in advance to see if your agency is competitive.
Finally, there are lies, damn lies and statistics! Don't assume that multiplying your weekly rent by four will calculate your monthly rent. To work this out, times the weekly rent by 52 and then divide by 12.
2. Think Outside The (Shoe) Box
While it's good to have a strong idea of what you're looking for, be prepared to modify it if necessary.
Watch out for this scam if you're a tenant!
When I was searching for my flat I was shown a dire selection of furnished properties. Most of them were shoe box-sized, with moth-eaten mattresses and stained old sofas. (In one flat, a 'bathroom' had been fitted in what I can only assume was once an airing cupboard).
In the end I rented somewhere unfurnished, with just a washing machine and fridge supplied. I got a lovely home for less, and bought my own (bargainous) furniture with the money I saved.
Another tip: don't assume the advertised price for a rental property is set in stone. Try offering less and see if you can get a better deal.
3. Check All Is Fine Before You Sign!
Even if you get a positive first impression of a property, try to look deeper before you commit.
Is there loose wallpaper or flaking paint? This could suggest damp. Also, check kitchen cupboards for any sign of mice.
It's a good idea to ensure that all relevant appliances have been checked for safety by CORGI within the last 12 months (which must be done by law). Also, any furnishings supplied with the property must be fire-resistant.
While smoke and carbon monoxide alarms aren't always required by law, it's worth asking your landlord to install them.
Most importantly, ensure that a full inventory of the property is drawn up and signed by both the tenants and the landlords/agents before you move in. This should list all the items that come with the property, and state what condition they're in.
An inventory is designed to ensure you aren't blamed for damage that you haven't caused -- so it's vital to get this right.
4. Be A Top Tenant
Related blog post
John Fitzsimons writes:

The Stamp Duty threshold may have been raised to £250,000, but are the conditions right for first-time buyers to get onto the property ladder?

Read this post
If you keep your home clean and tidy, avoid causing damage and pay your rent on time, you'll probably have a lovely time as a tenant.
Perhaps more importantly, sticking to the terms of your tenancy agreement can help protect you from future disputes.
Even if your landlord behaves in a way that you believe is unfair, breaking your contract (e.g., refusing to pay rent) is not a wise idea. Keep to its terms, and you should keep the upper hand legally.
5. Know Your Rights
On the other hand, it's worth knowing that not all terms in tenancy agreements are legally binding.
Landlords and their agents occasionally slip in clauses which conflict with the law and are therefore unenforceable. A good example would be a requirement that tenants organise structural repairs to a property.
If you're concerned that your tenancy agreement is unfair, you can get it checked by an adviser at Shelter or the Citizens Advice Bureau. You can also seek advice from the Office of Fair Trading.
Both tenants and landlords have certain statutory rights and responsibilities, so it's a good idea to make yourself familiar with these.
6. Get Back What You're Owed
In years past, unscrupulous landlords have unfairly retained millions of pounds in tenants' deposits. Approximately £400 of it once belonged to me.
However, there are now rules in place which mean there is more protection for tenants' deposits.
Recent question on this topic
mattressman asks:

MikeGG1

answered "Unless it is someone you know well, you will be unlikely to manage that scenario. Answering it in..."

manzanilla

answered "I am not sure if you are trying to find a lodger to share the 2 bed flat or a tenant for the house..."
When you hand over your deposit, your landlord/agent must sign up to a deposit protection scheme and let you know the details of it within 14 days. If they fail to do so, you can demand your money back and should also receive compensation.
The point of deposit protection schemes is to ensure that a tenant will only lose money if they have caused damage to a property or owe rent.
Bear in mind that a landlord cannot penalise you for normal wear and tear (for example, fraying of the carpet or the odd small stain). In fact, landlords of furnished properties are able to claim 10% tax relief to compensate for this!
While deposit protection schemes should ensure you're treated fairly, be prepared to fight for your cash if necessary.
If you're planning to rent this year, these tips should help you on your way. Stay alert, stay positive and stay savvy - and hopefully a good deal won't be far away.
This is a lovemoney.com classic article, originally published in April 2008 and updated
More: The safest variable mortgage around | Big cities should expect house price falls


Be the first to comment
Do you want to comment on this article? You need to be signed in for this feature