Opinion: we urgently need a code of practice for issuing parking fines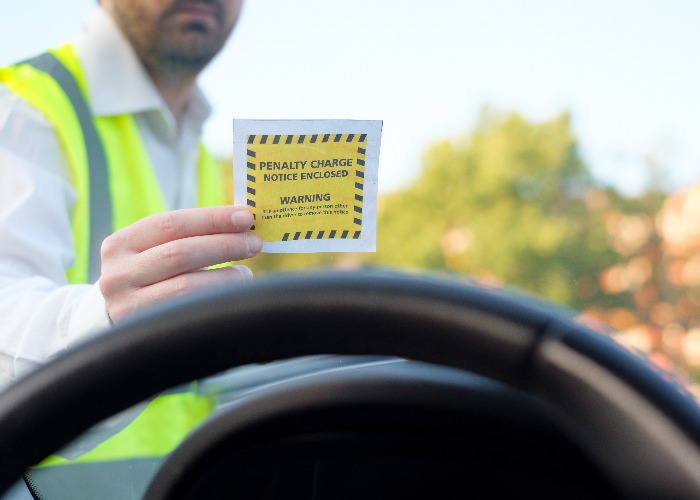 The staggering rise in private parking fines shows that we need a proper set of rules to keep parking firms in line.
Speak to any driver you know, and there's a pretty good chance they will have a tale of woe to share about being slapped with a questionable parking fine.
Every year more and more drivers return to their vehicles to find an unexpected private parking ticket.
The sheer growth in the numbers dished out is astonishing ‒ according to the latest study by RAC Foundation 8.4 million private parking tickets were dished out in the 2019-20 financial year.
That's a substantial rise from the 6.8 million handed to drivers the year before, and represents one being placed on windscreens across the country every four seconds.
Here's how they have grown in recent years, according to data gathered by the RAC Foundation:
| | |
| --- | --- |
| Financial year | Tickets issued |
| 2019-20 | 8.41 million |
| 2018-19 | 6.81 million |
| 2017-18 | 5.65 million |
| 2016-17 | 4.71 million |
| 2015-16 | 3.67 million |
| 2014-15 | 3.06 million |
| 2013-14 | 2.43 million |
| 2012-13 | 1.89 million |
| 2011-12 | 1.57 million |
| 2010-11 | 1.17 million |
Catching out drivers
As ticket numbers have shot up in recent years, so too have concerns over the way that private parking firms are conducting themselves.
Let's be honest here ‒ there are some seriously shady businesses operating in this field, setting their stall out to make things all too easy for motorists to come a cropper, and then whack them with unjustifiably large penalty notices, in the hope that they will simply cough up rather than make a fuss.
Sometimes it's unclear signage, or confusing grace periods that lead to the issuing of a ticket.
And sometimes it's simply the firm trying it on, issuing a ticket even if you have parked according to the rules laid out on whatever signage they have.
And it's proving a booming business for these parking firms, hence the extraordinary rise in tickets issued.
Fighting back
It's worth noting that the numbers of drivers appealing against those tickets and registering complaints against the parking firms is also on the rise.
The Parking on Private Land Appeals (POPLA) service is operated by Ombudsman Services on behalf of the British Parking Association, and acts as an independent adjudicator when drivers think they have received an unfair ticket and want to appeal against it.
And its latest figures show that in 2019 appeals totalled 89,609, up by a third from the 67,122 registered in 2018 and by 42% from the 62,844 appeals made in 2017.
Importantly, a significant number of those appeals are successful too ‒ around 40% in 2018.
Check out our guide on how to successfully appeal against an unfair private parking ticket.
Cleaning up the industry
It's because of these concerns that legislation was passed last year.
The Parking Code of Practice Bill became law more than a year ago, and gives the Government the right to draw up a set of standards that parking firms will have to sign up to.
If they then fail to meet those standards, they will be prevented from accessing driver records through the DVSA and so effectively go out of business.
The British Standards Institution (BSI) has been appointed to put together this code, with the inclusion of a ten minute grace period ‒ which is in place for council car parks ‒ one of the mooted inclusions.
The code will also outline a new independent appeals service, so that if you find yourself on the receiving end of a questionable ticket, you have a clearer path towards getting it rescinded.
The trouble is, there's no sign of this code yet. The BSI was tasked with writing it up in consultation with consumer and industry groups back in November, ahead of a full public consultation before it truly comes into force.
The Ministry of Housing, Communities and Local Government has said that it expects to consult on this new code later this year, meaning that at best we are months away from actually having it in place. Realistically we are probably looking at 2021.
And until then, there simply aren't enough protections in place to ensure that drivers don't continue to suffer financially as a result of private parking firms who see the opportunity to make a few quid.
We have known that this was an area that badly needed proper oversight for years, and yet those in charge have continued to drag their feet, relying on self-governance by the industry.
It was never going to be enough, and it means that we still have thousands, if not millions, of fines being issued that really shouldn't be. A little urgency in getting a proper code ratified and in place would not go amiss.
Be the first to comment
Do you want to comment on this article? You need to be signed in for this feature