Can an app called Snoop save you money?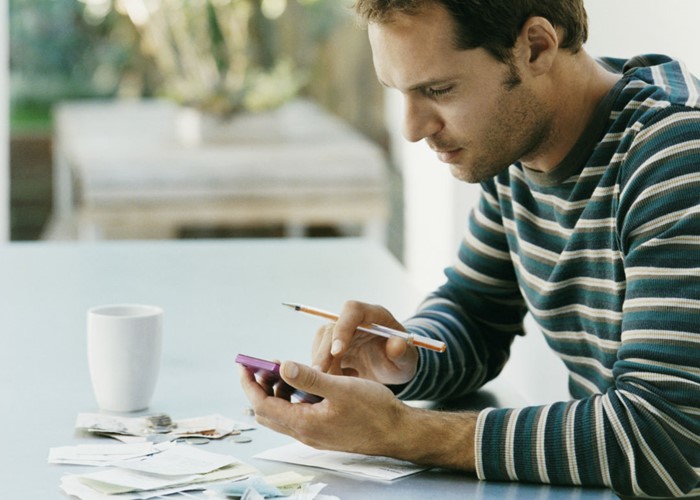 Snoop promises to provide specific money-saving tips based on your spending history, from cheaper energy deals to saving on your next Amazon shop. Could it save you money? We take a closer look at this new app.
The last couple of years have seen all sorts of different money management apps launch, aimed at helping you make your money go further by keeping you informed on precisely where you're spending your cash, and pointing you in the direction of ways to save some.
One of the newest names on the block is the Snoop app, which promises to keep its beady eyes on who you are paying and work out whether they are ripping you off.
It then goes a step further and actively helps you find ways to save.
Honey review: can a browser plug-in help you save on shopping?
How it works
After downloading the app, you can add your various bank and credit card accounts to your profile. You do this through Open Banking ‒ you aren't handing over any usernames and passwords.
Snoop then looks at where you're spending money ‒ such as on your energy bill, mobile and insurance ‒ and the app will come up with personalised 'Snoops'.
These are tips specifically for you on how you could save a few quid.
So it might be that your energy bill looks a little on the high side. Not only will it give you a nudge about this, but it also allows you to compare and switch to a new tariff within the app.
It has a whole host of 'skills' ‒ areas that the app will monitor on your behalf, and make recommendations. These include:
a mobile monitor (just SIM currently, but with handsets to follow later);
a reward miles monitor, which tracks what reward schemes you're using and spots opportunities to earn more;
highlighting energy switching opportunities;
an annual insurance checker;
voucher code spotters;
highlighting benefits of your subscriptions.
My Snoops
To put Snoop to the test I downloaded the app and added my main bank account, to see what it came up with for its personalised Snoops.
The first was related to my mobile bill, noting that I'm spending about the same as the average O2 customer, but steering me towards comparing it with rival deals.
It did highlight the fact that it's important to check what sort of exit fees might be involved.
There was a second Snoop, touching on my broadband bill.
While it said that my bill is "actually pretty low" compared to other Virgin Media customers, that doesn't mean I can't make a saving, and steered me towards a section allowing me to compare broadband deals.
And a third Snoop highlighted the fact that, as a subscriber to The Times, I qualify for all sorts of rewards, encouraging me to take advantage of them.
This latter point is a good one for me ‒ I'm absolutely useless at cashing in those rewards.
Overall, nothing too life-changing there. But I definitely see how the Snoops would be helpful ‒ and mean decent money-saving ‒ for others.
How does Snoop make money?
Snoop is a free app to download and use, which brings us to the obvious question of how it makes money.
There are three income streams for the app.
The first is by flagging up alternate accounts for you to switch to, whether that's your bank, your mobile provider, or whoever.
In some cases, it will be paid a commission for that switch, though the firm says it's always made very clear to users when this will happen.
The app also sells on insights it gains about consumer spending trends based on your activity to other businesses.
It's not personal data though ‒ the transaction data is pooled and anonymised, so businesses can't identify you from it.
Finally, users are invited to give Snoop a 'tip' as a thank you if they feel the app has helped them, which you can do through PayPal.
How to make money online: from filling in surveys to watching videos
General tips and info
While the selling point of Snoop is the personalised help it can provide you, in terms of finding more competitive deals, there's a host of other more generalised snippets of content on there too.
For example, there's a section on how to save money on Amazon, recommending that you look at the website's voucher section.
There's a tip on how to save money on your fuel bill (check petrolprices.com) and the recommendation that you save VoucherCodes.com on your browser so that it's easy to spot vouchers in future when shopping online.
Obviously, these are all just nibbles of advice ‒ simple little tips and tricks that might help you save a few quid here and there, rather than comprehensive guides.
So while they may seem a little obvious to people who are particularly engaged with managing their money, the fact they are so easily digestible means I think they will be pretty effective in steering people who perhaps aren't so confident with their cash into making better decisions.
Verdict: is Snoop any good?
Having played around with Snoop, I quite like it.
One of the big benefits of Open Banking is that these apps can provide a better picture of how we manage our money, and therefore make personalised tips on how to save cash, and Snoop does that.
Quite a few apps merely highlight where you're going wrong, so the fact that Snoop actively tries to help you save money is a nice feature.
I also like the small tips ‒ while they aren't anything out of the ordinary for me, I write about money management for a living.
Most people, understandably, spend far less time and energy on this issue, and so giving them a quick, easy-to-understand hint here and there strikes me as an effective tactic.
For those who are particularly on the ball with how they manage their cash, Snoop is unlikely to offer much out of the ordinary other than time-saving. But I'm confident that plenty of people will benefit from at least giving it a go.
Main image: Shutterstock
Be the first to comment
Do you want to comment on this article? You need to be signed in for this feature