Energy price cap to fall: the best energy tariff referral offers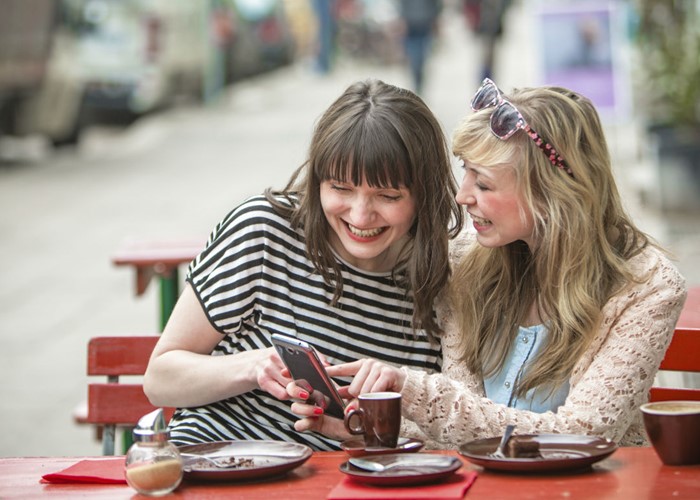 Get your friends and family to switch energy deals and they'll be far better off than relying on the energy price cap cut from April.
Millions of households are in line for a cut to their energy bills. Energy regulator Ofgem recently announced it would be reducing the energy price cap for the summer period (which runs from April to September).
The price cap currently stands at £1,179 per year for typical households, but this will drop to £1,162.
As a result, 15 million customers that are currently on standard tariffs may see savings of up to £17 a year.
Ofgem said it was reducing the price cap in part due to wholesale energy prices ­– which suppliers pay – falling between August and January.
It's worth noting that this comes after the cap was actually raised a year ago, shortly after it was introduced.
Nonetheless, it's a welcome development.
Who benefits?
The price cap only applies to people on standard variable tariffs. These are the deals you move onto after a fixed or variable deal comes to an end, and let's be honest, they are absolutely dreadful value.
According to the most recent data from Ofgem, the average standard variable tariff from the 'Big Six' suppliers is around the price cap itself, dropping to £1,100 with other suppliers.
These deals can be subject to the price rises (and occasional falls) announced by suppliers every year.
But shopping around and signing up to a new fixed deal every year or so will produce enormous savings.
That same data from Ofgem shows the cheapest tariff from all suppliers right now would set back the typical household £829, which is over £300 cheaper than the worst standard variable tariffs.
That isn't exactly small change.
Use Look After My Bills to automatically switch to a better energy deal
Why millions of people are on a bad deal
Millions of customers on the rubbish standard tariffs could easily move to a new deal and save hundreds every year.
So, why don't they?
There are all sorts of reasons really. Some simply don't believe they will really benefit, while others are cautious about the potential for disruption.
And then there's the fact that we've had a whole host of small suppliers going bust over the last couple of years.
You can't blame someone who's reluctant about ditching their awful British Gas deal, knowing they won't hit the wall, when they are worried that a new supplier they move to may be bankrupt in a month or two.
Opinion: energy firms aren't paying their bills – and we're the ones who'll suffer
How you can help your loved ones
If you have a friend or a loved one on a standard variable tariff, then they will likely enjoy a small saving thanks to the reduction in the price cap.
But if you step in and push them towards switching away from the abysmal deal they are currently lumbered with, you can help them save far more.
Why save £17 when you could save over £300 from about 10 minutes work?
It really doesn't take long to switch energy deals.
Anyone can head over to a price comparison site and within a few minutes, get a good idea of the best deals available, even if they aren't certain what their current tariff is or what they normally pay.
And when you sign up to a new deal, the new supplier handles the whole thing for you. There is a perception that switching energy deals is a massive palaver, but it's simply not true.
Sure, it's not how you might choose to spend your time, but personally I'd happily trade 10 minutes of thinking about my gas use for a £300 annual saving, thank you very much.
Use Look After My Bills to automatically switch to a better energy deal
Take a little something for yourself
What's more, if you are on a decent tariff and get a friend to sign up to one with the same supplier, then you might even be able to make yourself a few quid, while helping them save money.
A host of different providers offer 'refer a friend' bonuses if you introduce a new customer.
Below are a few of the offers currently available from energy providers.
Bulb will give you and your friend £50 each if they switch over both gas and electricity, or £25 if it's just gas or electricity
Ovo Energy will give you both a £50 gift card once your friend signs up ‒ you can choose between John Lewis & Partners, Amazon and M&S
Utilita will hand you a £30 bill credit, while your friend gets a £30 Amazon voucher
Good Energy will give both you and your friend a £50 gift voucher
Shell Energy (formerly First Utility) says you will both get a 'reward' but isn't more specific about what it is
Octopus Energy will pay both you and your friend £50
Get a friend to switch to E.On and you'll both get a £40 eGift card
Scottish Power will pay you both up to £50 each
Get a friend to sign up with Utility Warehouse, and once they reach 'gold' membership status, you'll get a £20 gift voucher
Generally, with these referral schemes your friend or family member will need to sign up for the tariff via a special link that you'll be provided with.
If they don't do that, then you will miss out on that referral reward.
Of course, if you've been referred, make sure that the new tariff is right for you before switching.
*This article contains affiliate links, which means we may receive a commission on any sales of products or services we write about. This article was written completely independently.
Be the first to comment
Do you want to comment on this article? You need to be signed in for this feature