Cheap car insurance: can you save money with honcho?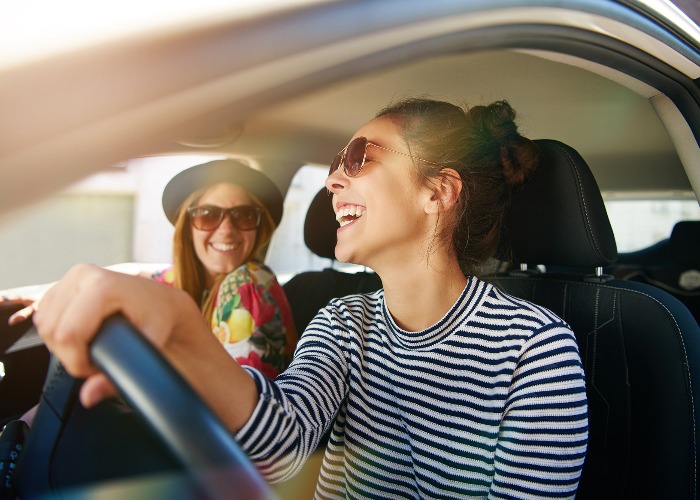 A new app, honcho, promises to quickly cut the cost of your car insurance, so I decided to try it out to see just how much I could save.
A new app, honcho, claims it can help make car insurance cheaper by changing how we buy it.
Comparison websites are traditionally the most common ways to buy cover as they offer a quick way to see a wide range of quotes.
So, how is honcho any different?
"Unlike comparison websites, we don't charge insurers expensive commissions, so these fees don't get added to the price of drivers' policies," says Gavin Sewell, chief executive officer of honcho.
"We also ask insurers to bid against each other over three rounds of bidding, so they are encouraged to offer more competitive prices."
I looked at the app to see how it works, if it could save me any money, and how it compares to comparison websites.
Compare car insurance quotes at Confused.com
How does honcho work?
Honcho is described as a 'reverse-auction' app, which works by insurers bidding against each other to gain new customers.
When a driver signs up, they need to download the app, enter all their details, scan their licence, add their car, and then request bids.
There are three rounds of bidding, which takes 30 seconds, and at the end of these, a list of insurers and prices are provided.
The driver can then choose which insurer they would like to go for and can sign up for their policy through the app.
Car insurance mistakes to avoid
How can prices be competitive?
Honcho works differently than comparison websites, where drivers enter their details and are then given a list of quotes.
But insurers using honcho are shown other prices being offered during the bidding phase, to force them into offering a more competitive price.
The app is currently aimed at young drivers, so the insurers on board are largely those which specialise in insurance for young drivers, including those who provide black box technology as part of their premium.
Sewell says price comparison websites charge insurers commissions of up to £60 per policy, which are then passed onto consumers.
But with honcho, insurers pay £1 to take part in each bid for a new customer. This should not only make prices cheaper but also encourage competition among insurers.
In practical terms, with both honcho and a comparison website, you are required to enter details about your driving history and your car, and you are then given a list of quotes.
So, from the driver's point of view, both systems may seem similar but insurers bid for a customer with honcho.
"We see honcho taking on the role of 'matchmaker' between customers and insurers or brokers, initially for car insurance, but with a view to offer the service across a range of other insurance products and markets later this year," commented Sewell.
"We're also very much championing consumers' interests with absolute clarity and transparency in all that we do.
Andy Martin, distribution director at Marmalade Insurance, one of the insurers on the app, believes honcho has the potential to 'shake up' the way insurance is delivered.
Find parking in seconds with JustPark
Did I get a cheaper price with honcho?
Honcho says it's primarily targeting younger drivers, who tend to pay the highest prices.
I did try it out to see what kind of a difference it would make to me at the relatively young age of 33.
I'm currently looking for new car insurance and tried honcho along with a few comparison websites to see what kind of prices were available.
The experience of honcho is really pleasing, it's incredibly easy to use and you're given a list of quotes within 30 seconds or so.
I really like the fact that insurers can compete for my custom too, forcing them to lower their prices to be more competitive.
But when I tried honcho, I wasn't given a cheaper deal.
In fact, the annual car insurance price was between £200 to £300 more expensive than that of any of the three comparison websites I tried out.
I asked honcho about this, as I was curious that if I couldn't save money – who would?
A spokesperson explained as honcho has only just been launched and it's aimed at drivers aged between 17 and 25, it's these drivers who are expected to save money by using it – so I am too old now for it.
They also said more insurers are being added and it will eventually be suitable for drivers of all ages.
Despite the fact it's not going to save me money right now, I think the idea behind the app is an interesting one. It encourages competition and if it can force insurers into lowering their prices, that can only be a good thing.
The fact that honcho aims to improve the car insurance market and hopefully cut prices is also a positive, but it's not clear exactly when honcho will be ready for drivers of all ages to save money.
Cheap car insurance? Your no-claims 'discount' isn't that important
Other ways to cut car insurance costs
While honcho is an interesting innovation, it's unlikely to be a real money-saver for those of us not in our early 20s.
Thankfully, there are lots of quick and easy ways to cut your car insurance bill.
You can generally save the most money by shopping around when your insurance is due to be renewed.
Using as many sources as possible, including apps such as honcho, comparison websites, and insurers directly, will provide you with a wide range of prices.
This is one of the best ways to see how much you could be saving, and what kind of prices are on offer.
If you are happy with your current insurer, you could always ask for a cheaper offer than the one that's already on the table.
But you should be wary of moving to a cheaper policy mid-contract as there may be a cancellation charge.
There are many, many other things you can do to make further savings on your next insurance policy, as we've outlined in detail here.
*This article contains affiliate links, which means we may receive a commission on any sales of products or services we write about. This article was written completely independently.
Be the first to comment
Do you want to comment on this article? You need to be signed in for this feature