From replacing wiper blades to clearing up a scratch: 5 car chores you can do yourself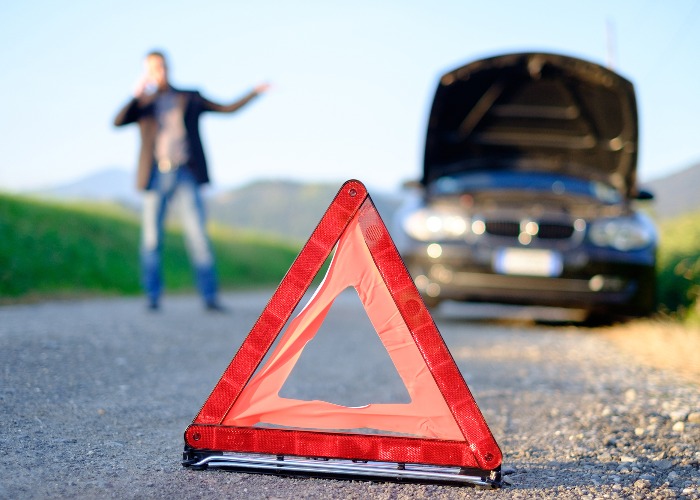 If you get a scratch while driving or need to replace a tyre, your first instinct may be to call the experts for help, but that could cost you. Here are five things you can fix yourself.
Over the last few years, there has been greater awareness of the benefits of not wasting stuff, buying only what we need and trying to save where possible.
Unfortunately, we may not be as proactive as we like when it comes to fixing stuff instead of paying someone our hard-earned cash to fix it.
If you have a car, here are five things you can easily fix yourself.
The ESSENTIAL winter money-saving checklist
Removing scratches
While we all dream of keeping our car in tip top condition, accidents can happen.
If you're unfortunate enough to scratch your car – or have it scratched by an incompetent driver – you could repair it yourself if it's not too serious.
According to review site Carbuyer.co.uk, on-the-spot repairs for scrapes and scratches could cost you between £100 and £200 for minor damage to a single panel, so it's certainly worth trying.
Below is a video by consumer site Which? to help you get rid of those pesky, unsightly scratches.
Compare car insurance quotes at Confused.com
Repair a punctured tyre
Getting stranded at the side of the road with a flat tyre and no spare is a nightmare scenario for many people – and can be worrying if it happens at night.
So it's worth being prepared for this and keeping a sealant and compressor in your car boot.
The RAC video below explains how to go about repairing a tyre if the puncture is not too serious.
Of course, make sure you're in a safe spot and that your personal safety isn't at risk before commencing a repair. If this is not possible, you should call someone for help.
You would also need to replace the damaged tyre as soon as possible, even after the tyre has been inflated.
Halfords offers a puncture repair service, but it will set you back £25.
23 ways to cut your car insurance premiums
Replace a flat tyre
If you have a serious puncture or a spare tyre, it's always handy to be able to know how to change a tyre.
The RAC offers a useful video on how to safely change a tyre and reveals what you need in advance.
Car hire excess insurance: what it is and how it could save you thousands
Change your windscreen wipers
You don't want to be caught out in the rain with windscreen wipers that aren't up to the job.
Car sales site We Buy Any Car reveals an easy way for you to remove and change wipers.
You can buy a wiper blade from as little as £6. While you have to buy new wiper blades, you can avoid paying for a fitting, which could cost approximately £4 for both blades.
Selling a used car on webuyanycar.com: how to get the best price and is it the cheapest?
Jump start your car
Admittedly most motorists will already know this one, but it's worth including for the few who don't and find themselves stranded with a flat battery.
To state the obvious, you'll need access to jump leads and a second vehicle with a charged battery – avoid using a hybrid or electric car as this can cause damage.
Before you jump start the car, the RAC recommends consulting your owner's manual and checking for obvious signs of damage to the batteries or jump leads.
Make sure to remove any metal jewellery and ensure nothing metal touches the terminals on the battery.
If there's obvious damage or you're not feeling confident, you should contact a professional to jump start the car for you.
Find parking quickly with JustPark
If you're happy to go ahead, the RAC has a full video tutorial below:
*This article contains affiliate links, which means we may receive a commission on any sales of products or services we write about. This article was written completely independently.
Be the first to comment
Do you want to comment on this article? You need to be signed in for this feature