Avoid these fine print rip-offs this summer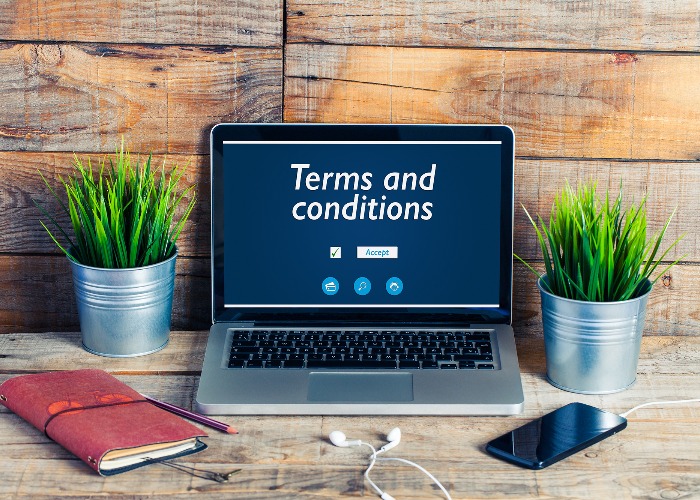 Planning to jet off on holiday or enjoy a festival this summer? Don't get caught out by sneaky terms and conditions that could leave you out of pocket.
It can be frightfully easy to be caught out by sneaky terms and conditions hidden in the small print, particularly if you're trying to get hold of limited festival tickets or book a spontaneous holiday.
We talked to Martyn James, head of media and marketing at independent resolution service Resolver about what terms and conditions (T&Cs) can catch people out.
"Sneaky terms and conditions are a fact of life – but that doesn't mean they're fair or acceptable," says James.
James' list of what to watch out for is pretty long, so we are going to focus specifically on what to watch out for if you go on holiday or attend a festival.
Avoid rip-off fees while abroad with these crafty credit cards
Watch out for cancellation fees
Despite the Competition and Markets Authority (CMA) demanding holiday sites be clear about cancellation fees, refunds and deposits, you can still get caught out.
"Always check what the cost will be for cancelling something and check the confirmation emails you get, which often link to the key bits of information you need," advises James.
"And if you think you've been treated unfairly, don't put up with it, make a complaint."
James warns holidaymakers may be caught out if they forget when their card will be debited for the holiday, as it could come as a nasty shock that pushes them into their overdraft and land them with extra charges.
Some people may choose to pay a deposit and the remaining balance closer to the holiday, but on other occasions, they may pay in full at the resort.
You should note down when you need to pay for a hotel or holiday package, as your provider may not necessarily warn you in advance.
Another important clause to keep an eye on is when you can get a refund or your deposit back, as these may be possible only up to a certain point.
For example, you may be eligible for a free refund up until a week before your holiday begins.
Avoid rip-off fees while abroad with these crafty credit cards
Missing one flight can see them all cancelled
A "no-show" clause in some airlines' T&Cs could leave you hundreds of pounds out of pocket.
Some airlines may cancel any and all connecting or return flights if you miss your outbound flight – and you're highly unlikely to get a refund.
The practice is justified by some airlines to stop passengers from buying return tickets that are cheaper than a single flight, which they call 'tariff abuse'.
Unfortunately, airlines can exploit this clause by refusing a refund and then profiting further by re-selling your seat on the return flight.
Paying for a holiday? Use your credit card for extra protection
According to consumer site Which?, nine out of 16 airlines it looked at have "no-show" clauses, and the firm has been encouraging the Civil Aviation Authority to scrap the "disgraceful practice."
"Airlines have been able to cash in with this tactic for too long – leaving people miserable, stranded and hundreds, if not thousands, of pounds out of pocket," said Caroline Normand, director for advocacy at Which?.
Airline and travel agent collapse: your rights, refunds and ATOL protection explained
Book travel insurance before you fly for extra protection
Travel insurance should always be a priority for anyone going on holiday.
If you are ill or can no longer travel, this insurance is likely to cover the costs – but you should check with your provider when shopping around.
You should also be aware of how much your insurer will pay out in the event of a flight cancellation, if you decide not to travel or if you're unlucky enough to have your possessions stolen.
Travel insurance sounds expensive, but is likely to be cheaper than you expect.
The average price of a single trip travel insurance policy ranges from £5-£35 depending on your age and where you're headed, according to price comparison site MoneySuperMarket.
If you are planning to travel more than twice a year, an annual multi-trip policy is almost always cheaper as they're usually a little more than double the price.
While Travel insurance policies can vary massively, there is one golden rule that James recommends: always get insurance to start when you book the holiday, instead of when you fly out.
Fail to do so and, if anything happens before your holiday starts that may affect your ability to travel, there will almost certainly be exclusions that will make your policy practically worthless.
Travel insurance can be helpful in case you get seriously ill, if you choose not to travel if someone passes away – or if you need to fly back earlier than expected after getting injured abroad.
James cautions against getting last minute travel insurance at the airport as these are generally basic policies for a less competitive price than more comprehensive cover.
As a final word on travel insurance, if you are planning to travel to Spain this summer make sure you pay particular attention to the type of hospital cover.
The Spanish Association of Private Hospitals recently claimed that some unnamed British insurers were misleading travellers into buying policies that claimed to offer emergency medical assistance at all hospitals.
In reality, the policies only covered Government-run hospitals, which any Brit can be treated freely at anyway under EU rules.
Compare travel insurance policies at loveMONEY
A warning for adrenaline junkies
If you tend to enjoy fun (yet potentially dangerous) activities while on holiday, you should get additional or extreme cover.
Even donkey rides can be seen as a dangerous activity, warns James.
People may think extra travel insurance is only ideal for extreme sports and can underestimate the usefulness of having insurance for other activities such as bike riding and off-trail hiking.
How to get travel insurance if you have a pre-existing condition
Don't delay when you claim
If you've taken out insurance to cover any lost or stolen valuables, you probably think you're guaranteed to get money back if the worst happens.
Yet this is not always the case as some policies may have limited payouts and claim rules to follow.
You need to contact your insurer as quickly as possible (while you're still on holiday) and you may need to file a police report to prove you acted.
You could miss out on a claim if you don't report an incident within a few days although some policies vary, says James.
For lost or stolen phones, time is of the essence as you can benefit from a 'liability cap' from certain mobile phone providers if your phone goes missing.
Essentially, a liability cap means you're only liable to pay for the first £100 of your phone bill if your phone is lost or stolen – but only if you report the phone missing within 24 hours.
James advises anyone going on holiday to take a picture of the insurance policy number and an emergency number, as well as an easy to access backup.
Travel insurance for the over 50s
Yes, you should get cover for festivals too
It's not rock n roll, but James recommends getting travel insurance for festivals to protect your cash and personal belongings, although you shouldn't bother with ticket cancellation or postage cover.
You'll typically get reimbursed if a gig is cancelled, but you may lose out if you cannot attend an event, as it's highly unlikely you can switch or sell tickets bought under your name.
Festivalgoers may also be caught out by restrictive bag sizes, even if they're attending a one-day festival.
At Latitude Festival, you are not allowed to bring in bags larger than A4 size into the arena, and this also applies to Wireless Festival.
If you have bags that are too big, you may be forced to dump them and any other items that break the rules.
At some festivals, limits are applied to the amount of food or alcohol you can bring, so you should check the rules before you pack.
Your rights if your UK gig, show or event is called off or postponed
Top tips to avoid getting caught out
Get travel insurance from the date you book your holiday;
Read the key facts document for any insurance;
Shop around for the best insurance policy for you;
Check restrictions for any event to avoid chucking items – a foldaway tote bag may help with extra items once you're inside;
If possible, pay with a credit card. If you buy something that costs between £100 and £30,000, you're covered by Section 75 of the Consumer Credit Act;
Paying by credit card means you can claim for certain issues, including the cost of your flights or holiday if your airline or holiday firm goes bust;
You can ask for chargeback on a debit card if you dispute a transaction – but chargeback is not enshrined in law.
Avoid rip-off fees while abroad with these crafty credit cards
Be the first to comment
Do you want to comment on this article? You need to be signed in for this feature