Cashback websites like Quidco and TopCashback have been brilliant for me.
I hate shopping in person at the best of times – it's because of people like me that the high street is dying – and would always choose to pick up whatever I need online, whether it's clothes, a new washing machine or even a holiday.
And the wonderful thing about cashback sites is that they offer you the chance to pocket a little reward every time you shop online, just by following one of their tracked links.
That tiny change to the process of shopping on my laptop or through my phone has earned me a couple of hundred pounds over the years, so I have no complaints.
However, cashback websites offer more than just the chance to get a few quid back when you shop at M&S online.
You can get cashback on financial products too, including life insurance.
Get a life cover quote from Active Quote
The life insurance cashback deals
There are quite a few life insurance deals on sites like TopCashback at the moment.
With Beagle Street, for example, you can pocket anything from £55 to £750 depending on the size of your monthly premium, while taking out a policy with LV= could earn you between £50 and £1,000, again dependent on how much the cover costs you each month.
Other insurers offering cashback when you select a policy through TopCashback include Aviva, Royal London and Virgin Money.
It's the same names offering life insurance customers cashback if you use Quidco instead, though the cashback amounts do vary a little.
In order to pocket the money there are quite a few terms to follow, such as ensuring you keep up your payments for at least six months, while you generally cannot have previously bought life insurance through that specific provider in the last 12 months.
Compare life cover policies with Active Quote
Should life insurance and cashback mix?
I have to admit that the ability to earn cashback when taking out some financial products makes me a little uneasy.
It's one thing to pick a florist for some Valentine's Day flowers based on how much cashback you'll get in return, where if something goes wrong with the delivery, it's not exactly the end of the world.
Though you may be sleeping on the couch for a day or two.
That's not the case when it comes to something as important as insurance, however.
When you select a life insurance policy, you need to understand exactly what is and isn't covered, what you're entitled to, the various pros and cons of the policy.
Whether you get an extra couple of quid back in cashback needs to be right at the bottom of the priority list.
And I say this as someone who has done it – I have taken out a credit card through TopCashback in the past, but only after searching the market to ensure it was the right card for me.
The cashback was simply an extra bonus after finding the right deal, not a factor in deciding what the right deal was.
Compare life cover with Active Quote (opens in new page)
Giving people a prod to get cover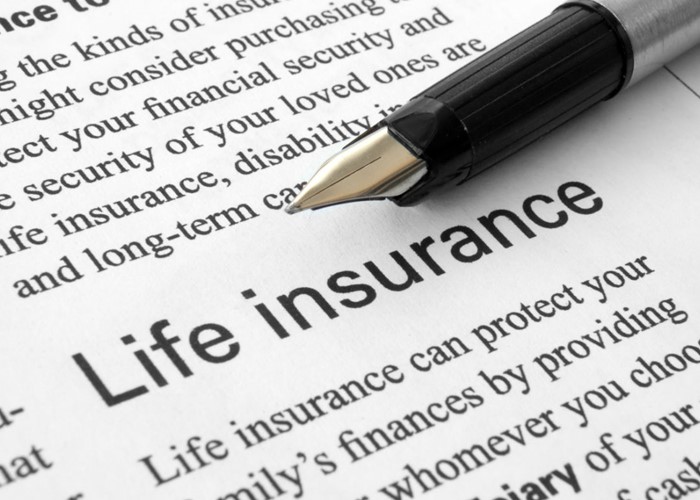 But I remain torn because as a nation, we are horrendously undercovered when it comes to life insurance.
A study last year by price comparison site Comparethemarket suggested that less than one in three Brits have some form of life insurance in place.
And sure, not everyone needs life insurance, I know that.
But if you have a financial dependent, whether that's kids, a spouse, or an elderly relative that you care for, life insurance isn't just a luxury it's a necessity.
And there's no way in hell 70% of us have no such financial responsibilities.
I want to see more people given a prod to arrange some life cover, so that their loved ones are not left to deal with complicated and stretched finances to go with their grief, and cold, hard cash is a solid motivator.
But it still makes me worry that people will end up with an ill-suited policy, rather than no policy at all.
Cheapest isn't always best
Similarly, when it comes to an insurance policy, no matter whether you're on the hunt for life cover or insurance for your next holiday, it's vital that you don't end up lumping for a policy based on its price alone.
Price comparison sites have done a phenomenal job in encouraging us to shop around for financial deals, and I know that I would never take out an insurance policy without at least checking my options through a comparison site.
But going for a deal simply because it's cheapest is a mistake.
The right policy for you will be the one that offers the cover you need, whether that's including additional health conditions as standard, the ability to split joint policies into separate ones should you separate, early payments in the case of terminal illness, or whatever it may be.
It may be that the perfect policy for your situation is a little bit more expensive than the absolute cheapest deal around.
But if it delivers a better result for you and your loved ones, then that will unquestionably be worth it. You can compare policies with Active Quote (among others) to find the right policy for you.
*This article contains affiliate links, which means we may receive a commission on any sales of products or services we write about. This article was written completely independently.