BeRightBack - could a holiday subscription service save you cash on your travels?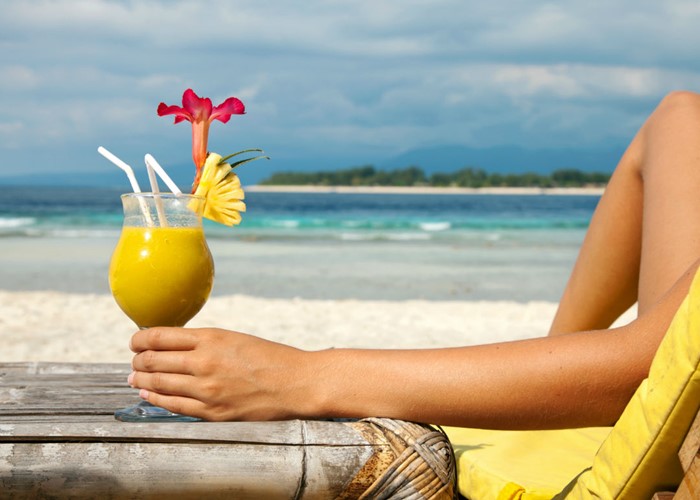 Holidays are booked on your behalf to European cities, but you don't find out where until a month before departure.
We love a subscription in the UK.
According to research from Whistl back in August, the nation is currently spending a total of £2 billion a year on subscription services, covering everything from entertainment packages like Netflix and Amazon Prime to the gym and even 'curated beauty boxes', whatever they are.
There's obviously something appealing about paying for a service every month, knowing that you will get something back that you value, whether that's access to your favourite shows to binge watch or a cracking range of treadmills to choose from.
But what about if you took the subscription concept to city breaks?
That's what BeRightBack (BRB) is attempting to do, offering users trips to European cities every four months in exchange for a monthly subscription fee.
Oh, there is a little catch to consider though, besides the cost. You won't know where you are going until a month before the trip itself.
Compare travel insurance and get a cheaper deal here
How does it work?
The first step with BRB is to build your profile.
That means sharing information on things like who you'll be travelling with, and the sorts of things you look for from your trips, whether that's a bit of culture, a cracking nightlife, or excellent eating options.
You can also set out locations that you really don't want to visit. This might be because you've been there already, or you just really don't fancy them.
You can share your 'trip code' with your friends so that they can join you, though at this stage none of you will actually know precisely where you're going. They will have the option of becoming subscribers themselves to cover the cost of the trip, or hand over a £250 fee.
Then a month before the trip itself, you'll get the full details - where you are heading, flight times, accommodation, the works.
It's worth noting here that you are a little limited in your travel options, with all flights leaving from London airports.
Want a (little) more flexibility? You can bag up to 25,000 free Airmiles with the Virgin Atlantic Reward+ or the fee-free Virgin Atlantic Reward credit cards and then choose your own holiday destination.
Tourist tax in Europe: what you will pay in Spain, Italy and other hotspots
Where am I going?
Currently, BRB offers 50 possible European destinations, including the likes of Brugges, Sofia, Budapest, Barcelona and Milan. Basically, all the big European cities you could possibly hope to visit are likely covered.
The trips are sorted out for you by the business's team of 'travel experts', who pledge that they will never send you back to somewhere you've already been with BeRightBack.
In other words, if your first trip is to Amsterdam, the only other time you'll go back to the Netherlands with the firm would be for a trip to Rotterdam.
The best fee-free credit cards to use abroad
What do I get for my money?
You have two subscription levels to choose from. If you are planning to travel solo, then it costs £49.99 a month. If you want to go as a pair then you can go for the 'go together' package, which costs £89.99 a month.
For the cost of that subscription, you get two nights away with the accommodation covered, as well as return flights.
You aren't going to be put up in some ropey hotel either - the firm pledges that it will always provide hotels that have gained at least three stars and with a rating of at least three out of five on TripAdvisor.
It's also good to know that all packages are covered by ATOL, so if the firm hits the wall, there is some protection there to ensure you aren't left stranded.
Paying for a holiday? Use your credit card
Who could BRB work for?
I'm about as far from the target market for BRB as it's possible to be, but I can certainly see the appeal. One of my best friends and his wife regularly pop off on city breaks to unusual locations, and I could see a service like this being right up their alley.
There's also something fun about knowing that you have a holiday coming up, but an air of mystery over exactly where you're going.
It doesn't strike me as onerously expensive either, with each trip working out at just shy of £200 per person. Sure, you could probably arrange some of these trips a bit cheaper if you organised it all yourself and went for more budget options on accommodation, but that rather defeats the point.
If I was young, carefree and adventurous - and more importantly had the money to devote £50 a month to mystery holidays - then BRB would probably intrigue me enough to at least give it a go for one trip just to see how it went.
Bag up to 25,000 free Flying Club miles with this time-limited offer on the Virgin Atlantic Reward+ credit card
Be the first to comment
Do you want to comment on this article? You need to be signed in for this feature