Asda Cashback Credit Card review: decent option for regular shoppers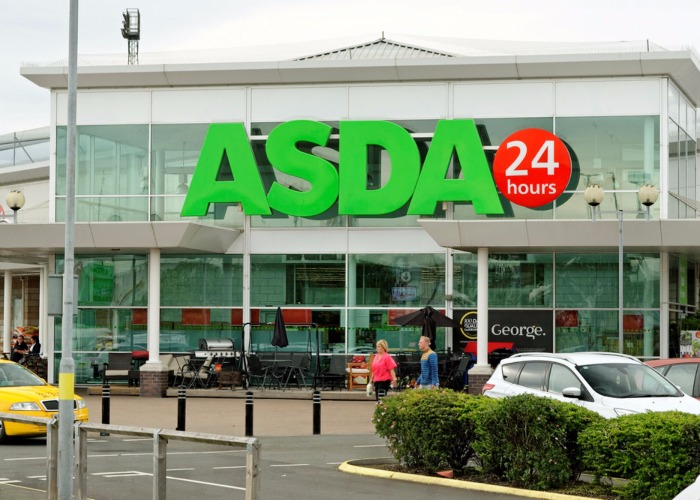 The solid if unspectacular Asda credit card lets you bag a healthy 1% 'cashback' on every Asda shop plus an extra 10% back on its insurance products. Read on to see if it's right for you.
Cashback credit cards are a great way to get something back when buying things you needed anyway.
Sadly, the rates on these cards have been slashed in recent years, but there are still a handful of decent ones out there.
Asda's Cashback credit card (19.9% representative APR) is definitely worth a look, offering a reasonable 1% back on all Asda shopping (so that includes groceries, fuel and George) plus 10% on selected Asda Money insurance products.
That's not a bad offer, especially as the card charges no annual fee, but we really can't go any further with our review without highlighting a key issue with Asda's Cashback card. You see, it's not a really a cashback card at all…
Not for you? Compare more top cashback cards here.
Marketing gimmick
Unlike other (actual) cashback cards, you are paid in Asda vouchers that can only be spent in its own stores.
The supermarket actually calls them 'cashback vouchers', which seems like a contradiction in terms to us.
The name is misleading and means this card really isn't suitable unless you shop/spend at Asda.
Presumably, most of you do (hence why you clicked on this article), but if not you should skip down to the 'alternatives' section.
For the sake of simplicity we'll call it cashback in the rest of this article, but please do be aware of what you're getting.
Evaluating the Asda credit card offers
As already mentioned, you can bag 1% on Asda shopping, which Asda makes a big deal about it being UNLIMITED.
But, really, there's only so much you're going to be able to spend at the supermarket each month so it's worth keeping that in mind before applying.
That leads us neatly onto non-Asda spend, which pays a measly 0.2% cashback.
That's well short of market-leading cashback rates, although comparable to the rewards paid out on various supermarket cashback cards (for money spent elsewhere).
You'll also get 10% cashback on selected Asda Money insurance products, which is a really generous offer, but you definitely shouldn't assume that makes it the cheapest place for your cover.
Take the time to shop around at a comparison site before buying any product.
Not for you? Compare more top cashback cards here.
Alternatives
If you don't shop regularly at Asda, you should consider getting a credit card that specifically rewards spending at your favourite supermarket.
This Sainsbury's Dual Offer Credit Card (two Nectar points for every £1 spent at Sainsbury's) is a particularly generous offer as it gives you up to 26 months interest-free on all new spend.
You can also earn up to 7,500 bonus Nectar points (worth £37.50) if you use the card repeatedly in the first two months.
Elsewhere, Tesco's Clubcard Credit Card will give you one point for every £4 you spend there.
For those who shop at a number of different stores, you can earn the equivalent of 1% rewards on all supermarket spend with the Natwest Reward Credit Card.
You might wonder why you don't just get this card anyway rather than the Asda card, given it pays the same rate there as well as all major supermarkets.
There are two reasons: first, the NatWest card only pays 0.5% when you fill up your car (compared to 1% with the Asda card) and second, there's a £24 annual fee to factor in (unless you're a NatWest Reward current accountholder).
If, however, you know that the bulk of your spend is unlikely to be at a supermarket, you'd be hard pressed to beat the American Express Platinum Cashback Card, which pays 5% back in the first three months and up to 1.25% thereafter.
Verdict
The 1% offer is generous given it's fee-free, so the Asda Cashback credit card will prove a nice little earner if you do your regular shops at Asda, or if your nearest petrol station happens to be on an Asda forecourt.
You can apply for the card here. While you're here, you should also have a read of our top tips for saving on your next Asda shop.
Be the first to comment
Do you want to comment on this article? You need to be signed in for this feature