Are electric vehicles cheap or practical enough to make us get one?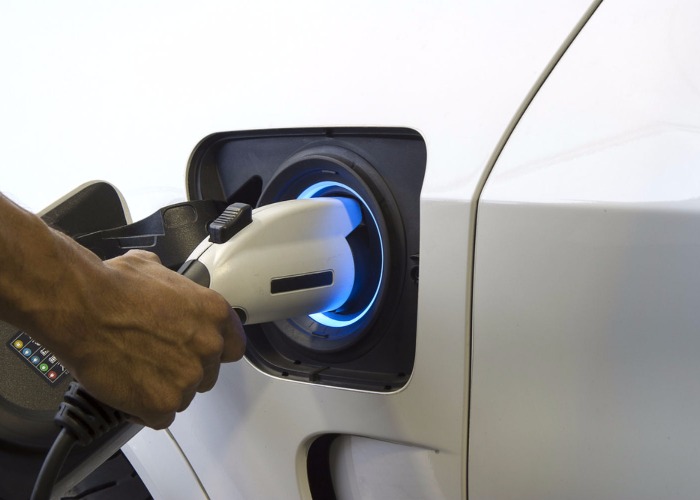 The Government wants us to buy electric cars, but many drivers are deeply sceptical, particularly when it comes to cost, charging and long journeys.
If you want to roll out a new form of technology it requires major updates to the nation's infrastructure. That's something we're finally seeing with electric vehicles, or EVs as they're commonly called.
And recent Government announcements suggest that there's going to be a real push for a big jump in infrastructure, with possible plans including charging points at every street light where there's parking and strict rules for new builds to include EV charging points as standard.
The Government has even stated that its goal is ending the sale of new petrol and diesel vehicles by 2040 (although hybrids will be permitted), as part of its strategy towards reducing greenhouse gas emissions by at least 80% before 2050.
And there's certainly evidence that demand is rising; a recent survey from car-buying comparison site Motorway.co.uk found that 25% of UK car buyers say they expect to purchase an electric or hybrid vehicle within the next six years.
But there's widespread confusion about whether we're ready as a country to embrace EVs and whether they're safe to use.
Can you put an electric car through a car wash?
Go Ultra Low is the campaign designed to increase understanding and take-up of EVs. It recently carried out a survey of UK motorists and found there's huge confusion about what electric cars and vans can do.
In fact, 42% of British people aren't even sure if an EV can be put through a car wash (it can) and 25% believe they are more expensive to run than petrol or diesel vehicles (they aren't).
Poppy Welch, head of Go Ultra Low, says: "The research shows that there is much confusion and misunderstanding with the British public when it comes to pure electric cars.
"Pure electric car drivers benefit from lower running costs, convenient charging and high-performance driving, all while producing no tailpipe emissions and helping to improve local air quality.
"Dispelling these misconceptions and highlighting these perks is therefore vital if we are to see more motorists make the switch to electric motoring."
People can be educated about the benefits of EVs, they can be shown that they work and they can be told there are enough charge points. However, for many, the high initial cost of a new EV remains a significant barrier.
Ian Plummer, director at Auto Trader, says: "According to our research, upfront expense is actually the single biggest factor preventing greater uptake of electric. The extension of plug-in car grants to 2020 is good news, but government and industry need to work harder to ensure consumers fully understand the economic case for switching away from traditional fuels.
"For alternatively fuelled vehicles (AFVs) to deliver 'mainstream' type volumes and become the norm, they need to have 'mainstream' type pricing.
"Until attractive AFVs are available at a similar cost to petrol or diesel models, consumer uptake is likely to remain limited to the most environmentally-minded early adopters and city dwellers feeling the negative regulatory pressures more than most."
Car review: the best value electric cars
Fun to drive but…
I've trialled two EVs in my time; the normal-car-like Nissan Leaf and the golf-buggy-like Renault Twizy.
I enjoyed driving both of them, they worked, they were efficient, they were cheap to run and, the Twizy at least, turned heads (pictured below).
However, I haven't bought one for myself because I've been worried about the few longer journeys I undertake. For my day-to-day driving to the shop or school or office, an EV would be absolutely fine.
But every now and then I drive to Scotland or Cornwall with a car full of children and suitcases. The last thing I need on those journeys is a two-hour break every few hours while I wait for the car to recharge.
And I don't fancy the cost of hiring a traditionally fuelled car every time I need to travel further.
So have EVs made the leap yet? Are they suitable for the typical driver? I've been asking the experts.
Getting your new car on finance? Read this first
Are drivers ready?
There's a lot of evidence that motorists are increasingly likely to consider an EV in the near future, although different surveys pronounce fairly widely differing results, suggesting there's a lot of uncertainty among drivers.
According to Venson Automotive Solutions, 85% of motorists would now consider buying an EV or choosing one for their next car. A report from Close Brothers Motor Finance suggests that the number of people willing to consider an EV next has doubled from 15% to 30%, although a further 40% say they'd consider one in the future just not next.
Yet a survey carried out by car buying website carwow.co.uk shows that three out of four drivers think the country is moving too slowly when it comes to preparing with a surge in demand, with 72% of people saying a lack of car charging points is the biggest hurdle.
Asked what their biggest fears are about a lack of charging points, drivers said they were worried about being unable to complete essential journeys (46%), running out of power and being stranded (68%), and facing long queues at charging points (47%).
That's putting many off switching away from petrol or diesel.
Now read: How to invest in eco vehicles
Are the country's power companies ready?
It's a well-documented fact that there's a surge in energy use during the ad breaks in popular TV shows as the nation puts the kettle on, so wouldn't a nation coming home and charging their cars risk overwhelming demand at peak times?
Keith Evans, smart grid engineer at Electricity North West, says it's a risk and education will be key in managing it.
He says: "There are potential issues relating to the capacity in the electricity network if there is a significant uptake in EV usage but many of these issues can be mitigated by smarter customer behaviour and the development of smart charging.
"The UK energy market is very keen to maximise utilise the abundance of renewable energy as it becomes available and avoid overloading the network.
"The current concern is that the current peak time usage will increase due to the amount of EV owners looking to charge when they get home or back to depots – but through education and the use of automated managed charging, we can maximise the benefits of renewable energy and maintain the network in a healthy state without the need to significant reinforcement work."
And smart technology could play a role in managing that: "Proposed examples of smart chargers will have a big impact on EV desirability as technology will enable chargers to know when owners need their vehicles next and will manage the charging to avoid peak usage periods whilst taking account of the energy mix available."
You can cut your electricity bill today by switching supplier
The future's electric
Some of the concerns drivers have about EVs are being settled as we speak, making it more likely motorists will grow in confidence about electric cars.
For example, Ian Johnston is the CEO of electric vehicle charging specialists Engenie, which is currently rolling out a network of rapid EV chargers throughout the UK, which can provide charge to an EV in under 30 minutes.
He explains: "Access to reliable public charging is the biggest barrier for prospective electric car buyers, especially for people who live in flats or houses without off-street parking.
When a public rapid charger is installed, EV ownership rises in the surrounding area. The best rapid charging means customers can just turn up, charge reliably, pay simply, and enjoy a clean and safe environment with amenities.
"And it's still cheaper than petrol!"
How councils are turning streetlamps into charging points
However, other commentators say that without more collaborative efforts, EVs will take too long to really get off the ground. Alex Rose, trading director at carwow, says: "We've seen demand for electric cars stall in 2018 so far, due to drivers' uncertainty over what the future looks like.
"Motorists are constantly asking: 'Will there be enough charging points?' 'How long will it take to charge my car?' and 'Will the price of electric cars ever come down?'
"Consumer confidence or a lack thereof doesn't just impact sales; manufacturers are dragging their feet with electric production whilst the vehicles aren't selling and that's having an additional impact on lead time, which results in an additional obstacle for drivers.
"Now is the time for a joined-up approach from the motoring industry and local and central government to build the infrastructure Britain needs for an all-electric future."
There are definitely barriers to EV ownership but there were once barriers to owning standard cars. It seems all but certain that the future is electric; the only question is how far away that future is.
What do you think? Would you buy an EV next? Are they the answer to lowering emissions? Have your say using the comments below.
Be the first to comment
Do you want to comment on this article? You need to be signed in for this feature