Cheap electric cars: the best-value new EVs in 2017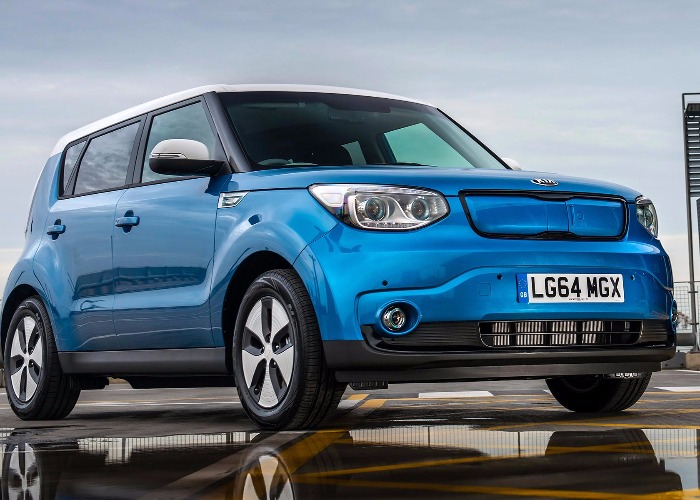 Is this the year to go electric? Here are 10 great cars from Motoring Research to replace your diesel or petrol car
Electric car sales are growing year-on-year, by double-digit amounts.
As concerns over city centre emissions grow, and the threat of penalties for combustion engines increases (diesel cars are particularly vulnerable here), many are now looking at electric vehicles (EVs) in a new light.
So, is this the year to go electric?
Of course, traditionally, high-tech electric cars have not been cheap. Enter the government's Plug-in-Car Grant.
On electric cars with a range of at least 70 miles, this is worth £4,500 off the recommended retail price (the prices listed here are all pre-Plug-in Car Grant).
List prices themselves are also becoming more affordable as sales gain critical mass.
Incremental improvements in battery technology are stretching the range enough to make them a genuine option for most people.
In the early days of EVs, you'd struggle to get 100 miles from a full charge.
Now, you can get well over 150 miles from some models, and one real-world choice now claims a 250-mile range. The compromise-free EV is almost here.
In such a fast-growing sector, which are the models you should be looking at? Here, we've picked out 10 of the most significant EVs on the market.
We've also included key specs for driving range, battery size and price.
All have their zero-emissions strengths, but some are better than others – particularly when you factor in range and price.
Need a loan for that new car? Compare rates with loveMONEY
1. Hyundai Ioniq
Range: 174 miles
Battery size: 28kWh
Price: £28,995 (Premium)
The fresh-faced Hyundai Ioniq is a car available in three flavours: hybrid, plug-in hybrid and full EV.
Here, we're looking at the pure electric Ioniq, which is priced from an affordable £28,995. The claimed range is up to 174 miles, which is more than the class-leading Nissan Leaf.
Hyundai's five-year, unlimited-mileage warranty is extended further for the electric bits here – they're covered for eight years and 125,000 miles.
2. Renault Zoe
Range: 250 miles
Battery size: 41kWh
Price: £28,695 (i-Dynamique Nav Rapid Charge)
The Renault Zoe is a supermini electric car that's both brilliant and badly flawed in equal measure.
The brilliant bit is the stupendous range of this Z.E.40 model – a new 41kWh battery has stretched it to a Tesla-like 250 miles.
But then, Renault has long eradicated the consumer appeal of this with its silly battery hire scheme, meaning you have to fork out £70 a month on top of the list price (or finance cost).
The i-branded models cure this by including the battery in the asking price. Trouble is, they mean the asking price of this small EV is the same as the more-family-sized Ioniq EV...
Get great-value cover for your new electric car: compare insurance policies
3. Nissan Leaf
Range: 155 miles
Battery size: 30kWh
Price: £30,290 (Acenta 30kWh)
The first mass-market electric car on sale in Britain is getting on a bit these days, but is a deservedly familiar sight. It was enhanced a little while ago with a larger-capacity 30kWh battery, taking the range up to 155 miles.
That's an improvement on the old 24kWh car, and will give existing owners a nice upgrade come trade-in time. It's also built in Britain, for patriotic appeal.
These days, it's not the class-leader in terms of range or ability, but it's still competitive.
4. BMW i3
Range: 195 miles
Battery size: 33kWh
Price: £32,330 (94Ah)
The ultra-clever BMW i3 looks like nothing else, is made from lightweight carbon fibre and is a Tardis-like car that still drives like a real BMW.
Trouble is, it's perhaps a bit too quirky for some; what works in trendy parts of London might not quite be so appealing in rural Dorset.
This 2017 model does have a big new battery, though – taking the range up to nearly 200 miles.
And the car's clever engineering means you stand a decent chance of achieving that, too.
5. Volkswagen e-Golf
Range: 118 miles
Battery size: 24.2kWh
Price: £31,680
There's a facelifted Volkswagen e-Golf coming soon, but we're still recommending this one if you're able to strike a sharp deal with a retailer.
It doesn't have the biggest battery or the largest range in the family class, but it's still a Golf, and that counts for a lot.
It's nice to drive and will always sell on for decent money. A few thousand pounds off will solve the issue of that list price, too...
Need a loan for that new car? Compare rates with loveMONEY
6. Kia Soul EV
Range: 132 miles
Battery size: 27kWh
Price: £29,995
The quirky Kia Soul EV is an electric car that's a bit different. Probably too different for many, but early adopters who like to stand out might love it.
The range is decent and it's extremely practical inside for five, while a fulsome level of standard kit means you shouldn't feel short-changed by the sub-£30k list price.
Get great-value cover for your new electric car: compare insurance policies
7. Tesla Model S 60
Range: 253 miles
Battery size: 60kWh
Price: £65,680 (Model S 60)
We have to include the mighty Tesla Model S here, despite even the basic car costing a whopping £65,000.
That's because it's a genuine luxury machine that's shaken up the electric car market ever since its launch.
The range is long, performance is stupendous and the interior, dominated by that famous touchscreen, is superb.
Pity new car buyers no longer get free charges from the ever-growing Supercharger network.
8. Volkswagen e-Up
Range: 99 miles
Battery size: 18.7kWh
Price: £25,280
Volkswagen has recently facelifted the little e-Up. Frankly, while able, it's a bit too expensive for what it is: a tiny city car with a sub-100-mile range.
The Plug-in Car Grant helps, but it's still more than £20k – you can get a petrol-engined Up for less than £10k.
Despite this, it's a likeable and able car that drives well and serves as a nice introduction to electric motoring.
9. Renault Twizy
Range: 62 miles
Battery size: 6.1kWh
Price: £6,895 (Expression)
One of the cheapest cars on sale in Britain is also a fully-electric one.
The Twizy is rather compromised, of course: it's a quadricycle, so doesn't meet the same standards of refinement (or, as Euro NCAP has pointed out, crash safety) as a normal car.
The range is also just 62 miles, and it's so slow, it can't even clock a 0-60mph time because it can't actually reach 60mph.
Still, for those who want a cheap electric car runabout they can park anywhere, it's perhaps worth a look.
10. Smart ed
Range: 99 miles
Battery size: 17.2kWh
Price: TBC
One of the freshest EVs on the UK new car market is the soon-to-be-launched Smart ed range.
Because we don't yet have prices, we can't yet fully judge its competitiveness – but the range is looking OK for a city car and the manoeuvrability of the Fortwo two-seater is peerless.
There's now even a Forfour ed for those who need a city-friendly five-door four-seater.
Need a loan for that new car? Compare rates with loveMONEY
More motoring insights on loveMONEY:
Slowest-depreciating cars on the road
24 ways to cut your car insurance costs
Best new cars for £200 a month
Be the first to comment
Do you want to comment on this article? You need to be signed in for this feature