Car hire excess insurance: what it is and how it could save you thousands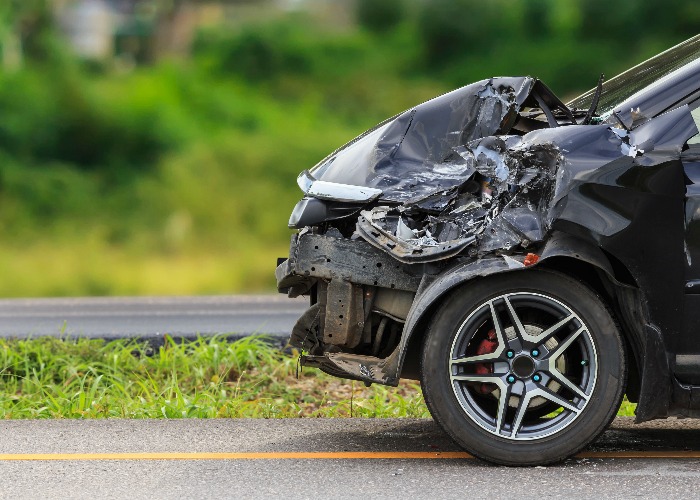 If you damage your rental car, the excess could be over £1,000 – and even if you get insurance at the rental desk you could still be ripped off. Here's a solution that could save you around £140.
Car hire, at the best of times, can be surprisingly expensive.
Once you've added extra drivers, child seats, sat nav and late returns the bill can become increasingly alarming.
That's assuming nothing goes wrong.
Car hire excess – the maximum amount you must pay if the car is damaged – is around £1,000 on average, according to a survey of rental car charges in popular European destinations by iCarhireinsurance.com.
The firm found huge discrepancies in rental car excess levels, from £1,708 with Budget in Tenerife, and £435 with Sixt in Larnaca, a difference of £1,273.
It's not unknown for customers to be overcharged for even minor repairs by unscrupulous firms.
So, what can you do to avoid paying this excess?
The basic answer – as with other travel problems – is 'get insurance'. But it's not quite that simple.
And don't forget that the excess isn't the only way car hire companies can rip you off.
Rental desk insurance vs standalone insurance
There are two types of insurance you can get: that provided by the car hire company and car hire excess insurance provided by separate, specialised insurers.
When booking your car hire, or at the desk, you're likely to be offered insurance.
This can hugely reduce the excess you'd need to pay but check that the policy covers all parts of the car – some excess waivers only apply to theft, and others to problems with tyres.
Yet the main reason not to buy insurance from the car hire company is simple: it's really expensive.
On average this type of insurance costs £169 a week for a compact car, according to iCarhireinsurance.com, compared to around £28 from a standalone, specialist insurer.
If you hire cars multiple times a year, get an annual policy from a specialist insurer, which can cost as little as £48, could save you even more.
Read more: how to get travel insurance if you have a pre-existing condition.
How it works
Why is specialist car hire insurance so much cheaper?
Well, unlike car hire companies, these insurers can't depend on a captive audience (you). There are plenty of insurers and it's possible to compare premiums between different providers.
Secondly, because you'll need to do a little more work.
Getting a policy takes just a few minutes online, but you will need to get one before you go on holiday.
Alternately, you can get annual cover: just make sure it applies to the region you're travelling to, as policies covering the USA and Canada typically cost more.
Check that the insurance covers all types of damage to the car and that the excess you'll need to pay is actually £0 (which is the whole point of this type of cover).
The policy may also cover lost keys, misfuelling and inability to drop off the car.
Don't forget your credit card
Other than price, the main difference between the car hire company's insurance and standalone insurance is when something goes wrong.
With the car hire company's insurance, you won't lose money (other than the policy's excess, if it has one) and you may not have to leave a deposit when you hire the car.
With standalone insurance, the car hire company will take any costs out of your deposit – you then claim and get paid by your insurer.
This might seem like a trivial difference, but it could mean you're out of pocket for weeks until the insurer pays you.
It also means that car hire companies are likely to insist on a deposit, which usually requires a credit, not debit, card, with a credit limit that can handle the excess.
It's therefore worth having a credit card that doesn't charge you fees for purchases or withdrawing cash abroad.
Also take pictures of the car before and after hiring, which could be important in the event of a dispute.
Compare travel credit cards here on loveMONEY
Does your travel insurance cover car hire?
It's possible that your travel insurance already covers car hire excess costs.
Check your policy carefully, particularly for exclusions of certain types of damage.
Also keep in mind that with travel insurance you generally have to pay an excess, whereas with car hire excess insurance you do not.
If your travel insurance excess is high, it may make sense to get both policies.
Find the best and cheapest travel insurance on loveMONEY's comparison site
Be the first to comment
Do you want to comment on this article? You need to be signed in for this feature