As if there weren't enough hurdles to clear in order to enjoy a holiday this summer, new research suggests you could be in for a nasty shock at the car rental desk.
That's because the average price to hire a car in Europe has soared to £500 a week, an increase of £144 since 2019.
And that's just the basic rental cost: once extras are added such as additional drivers, child car seats, sat navs and excess waiver insurance, the average price increases to £944, according to a study by iCarhireinsurance.com
Obviously, the amount you'll be charged will vary greatly depending on where you're holidaying.
The insurer analysed costs in seven European countries and found that Barcelona was the cheapest, with an average basic car rental cost of £388, while Crete was the priciest at £655.
You can see a full breakdown of iCarHireInsurance's findings below.
Clearly, it's more important than ever that you are on your guard at the car rental desk.
In this article, we look at the top car hire rip-offs and how you can avoid them.
Charges for damage
Some of the more unscrupulous car hire firms may try to hold back some of your deposit and claim you returned the car with damage.
This could go as far as charging for a 'damaged car lock' that you may not even know about, according to Zest Car Rental.
What's worse is that they often don't charge you until you get home, so it's very hard to contest.
Damage of this kind isn't commonly covered by standard excess protection policies so motorists need to be vigilant.
To protect against it, make sure you thoroughly check the car over both inside and out (including locks) before signing any rental or return agreements.
If the option is available, ask for the car to be checked when you return it and signed off as being in good condition.
It's also worth taking pictures of the car before you take it away and as you drop it back so you can dispute any false claims, should the need arise.
And, on the subject of deposits, be aware the car hire company will require a deposit before you drive away, and this is usually done by ring-fencing an amount on a credit card, so make sure you can cover this cost with your plastic.
If you do get home to find money has been taken from your card, or you have any unresolved disputes with a car hire company firm, use British Vehicle Rental and Leasing Association's conciliation service or the European Car Rental Conciliation Service to help settle any differences.
Don't get ripped off on your own car: search for cheaper car insurance with Confused.com
High excess charges
Although insurance will be included as part of your rental agreement, it'll come with a hefty excess that could see you stumping up as much as £2,000 towards the cost of any claim.
The reason this excess is so high is because hire car insurance, or collision damage waiver (CDW), doesn't work like normal car insurance.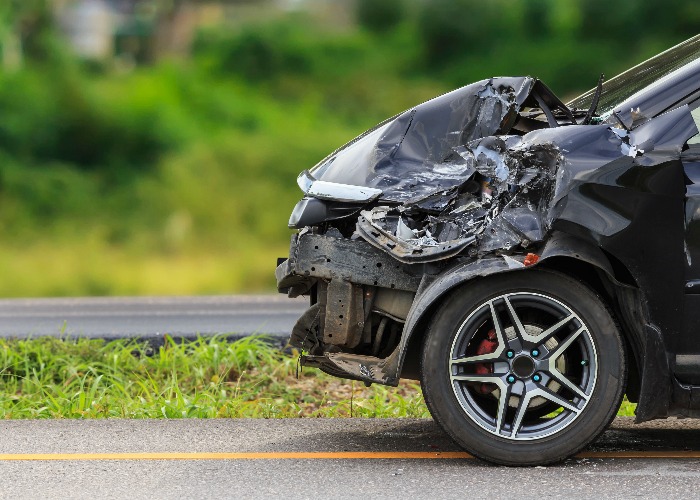 Instead of being an arrangement whereby the insurer covers the cost of repair, it's just an agreement from the rental firm to waive any repair costs should you be at fault for an accident.
So it's a good idea to take out excess waiver insurance, a standalone policy that will pay these potentially pricey excess fees. The car hire company will attempt to sell this to you, but you could find a much cheaper and potentially better policy by shopping around.
You can pick up excess waiver insurance for as little as £3 a day by comparing prices online, but take what's on offer at the rental desk and you could get stung at a daily rate of £30.
Tip: Save around £17 a day on insurance by comparing prices online.
Car hire excess insurance: what it is and how it could save you thousands
Young driver fees
If you're a young driver, you'll be used to paying through the nose for your car insurance, and you can expect more of the same when it comes to hiring a car.
If you're under 25, you'll get hit with a young driver surcharge that is usually upwards of £30 a day – which comes out an eye-watering £420 extra on a two-week holiday.
And if you're under 21 there's a good chance you'll be turned down for car hire altogether.
There's no real way around this unless you're travelling with an older driver, in which case it's probably best to just let them do the driving.
However, you could be caught out by older driver fees too. Car hire companies may put a maximum age limit on car rentals, usually 70 or 75.
Some car hire companies may ask for a doctor's note before you drive away, so check the small print when you book. Hertz doesn't have an upper age restriction so if you're an older driver, it's worth looking it up.
Tip: Save £30 a day by letting an older driver take the wheel, or consider taking your own car abroad (just make sure you're insured to drive overseas).
If you're using your mobile abroad, here's how to reduce the cost of roaming
Car seat hire costs
If you have young children, make sure you take their car seats along for the ride as rental firms charge around £10 a day for baby or booster seat hire.
Even if the hire company only charges for a maximum of seven days, as many do, this will still see you unnecessarily out of pocket to the tune of £70, and that's just for one child!
You could buy a new seat for half the price – perhaps even an inflatable one to save space – and take it as carry on luggage.
Tip: Save around £10 per day, per child, by taking your own baby and booster seats.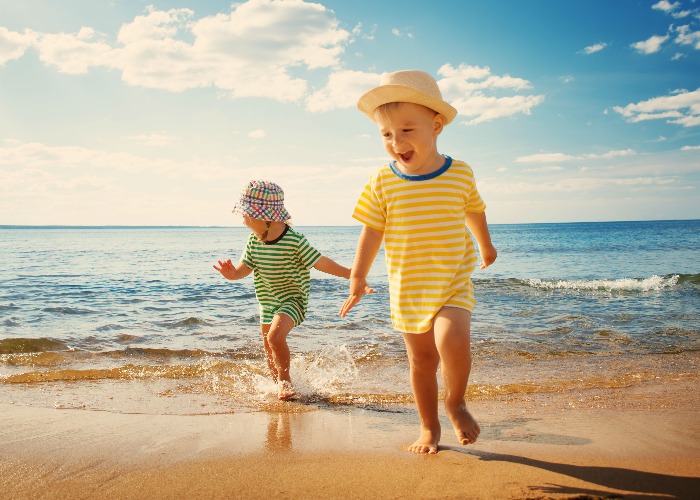 Additional driver fees
Having someone share the driving can make life a whole lot easier, it can also make your road trip a whole lot more expensive as additional driver fees clock in at anywhere between £5 and £10 a day.
And although most rental firms cap the charges to keep prices down for longer breaks, costs can still stack up.
To avoid this extra fee, either look for a rental firm that allows you to add a driver without charge – some offer this for the main driver's spouse – or simply designate one driver for the whole trip.
When you get to the desk, make sure you pay with the card of the named driver or you may have to pay again.
Tip: Save as much as £10 a day by ditching the additional driver.
The chance to 'upgrade'
This happens a lot in peak season, so watch out for it.
When you rock up to collect your pre-booked car, the person at the desk might tell you that the company has run out of vehicles in the category you chose and you'll be offered an upgrade, but at a price.
You should either be offered a higher-category car for no extra charge or a lower-category motor with an adequate refund.
Tip: Don't accept a paid upgrade at the desk.
The best time to book a holiday: get your flights, hotels, cruises and more for the lowest price
Overpriced fuel
Most rental firms offer a 'full-to-full' fuel policy, whereby you pick up and drop off the car with a full tank of petrol, while others prefer a 'fuel empty' policy, which means you pick up the car with a full tank of fuel and are expected to return it empty.
In this instance, the rental firm will charge you for the full tank, usually at an inflated price.
And if you don't use it all up, you'll find yourself even further out of pocket.
Tip: Save £15-£20 by opting for a rental firm offering a 'full-to-full' arrangement.
Extra mileage and border fees
Some rental firms will hit you with extra charges for exceeding an agreed mileage limit and travelling across borders.
So if you're going to be racking up the miles or travelling through more than one country, work out in advance roughly how far and where you'll be travelling to and make sure any rental agreement fits in with your plans.
Don't get ripped off by your car insurer: search for a cheaper policy today with Confused.com
This article contains affiliate links, which means we may receive a commission on any sales of products or services we write about. This article was written completely independently.