11 investing mistakes to avoid this ISA season
From not considering your options to obsessing over past performance, these mistakes could cost you dearly.
We're approaching the end of the tax year – traditionally the time when investors make some of their most damaging mistakes.
Here is our list of the most common financial errors and how you can improve your chances of making the correct decisions.
Your complete guide to investing
Mistake: Not using your annual ISA allowance
If you have money to invest but haven't used your full ISA allowance, then you're potentially missing out on a lot of tax-free savings.
You can put away £20,000 before midnight on Monday 5 April, so the clock is ticking.
However, please don't leave it until the very last minute just in case there's a glitch, points out Martin Bamford, managing director of financial planners Informed Choice.
"It's a 'use it or lose it' allowance, so you only get one chance to shelter money from tax each year," he said.
"You can't roll over any unused allowance to the following year."
Mistake: giving up because you can't decide where to invest
One reason you might miss the deadline is that, while you're interested in testing the investment waters with a Stocks & Shares ISA, you aren't yet sure where you actually want to put your money.
But, as Sarah Coles, personal finance analyst at Hargreaves Lansdowne point out, you do have the option of holding your money in cash for a while.
"If you're planning to invest you might not have had the time to research where to put the money," explains Coles.
"The good news is that you don't have invest straight away.
"Before the deadline expires, you can put money into a Stocks and Shares ISA as cash, and then take your time to pick the investments that are right for you."
Mistake: Getting obsessed by past performance
Don't get swayed by investments just because they are at the top of the performance tables, warned Patrick Connolly, a certified financial planner at Chase de Vere.
"Strong recent performance should be seen as a warning sign rather than an opportunity to buy as investment gains have already been made," he said.
"The risk is you'll be jumping in at the top of the market."
How to invest: our complete guide to stocks, shares, buy-to-let, P2P, commodities and more
Mistake: Keeping hold of legacy products
Many people keep holding financial products for years – without checking whether they are still cost-effective, according to Alex Neilson, investment manager at Investec.
The issue is that many of them will have been taken out many years ago but it's been easier to leave them alone instead of making sure they're still suitable.
"What was a competitive fee 15 years ago might not be so today," he explained.
"Paying out less is a really simple way to reduce expenses and increase your overall returns."
Mistake: Taking on too much risk
Your investment decisions should be based on a combination of your financial objectives and attitude to risk.
This strategy will have been built around your views on global markets, the broad long-term political backdrop, economic factors and which areas are likely to perform well over time.
If you're putting money in the stock market, then you need to consider it as a five-year investment at the very minimum – and only invest what you can potentially afford to lose.
Mistake: Delaying making your ISA investment
Failing to make the most of your ISA allowance from the start of the financial year can also prove to be a costly decision, according to Bamford at Informed Choice.
"We still see a lot of investors waiting until nearly the end of the tax year before investing in an ISA, whereas they could have benefitted from a year of tax-free growth," he said.
Mistake: Following trends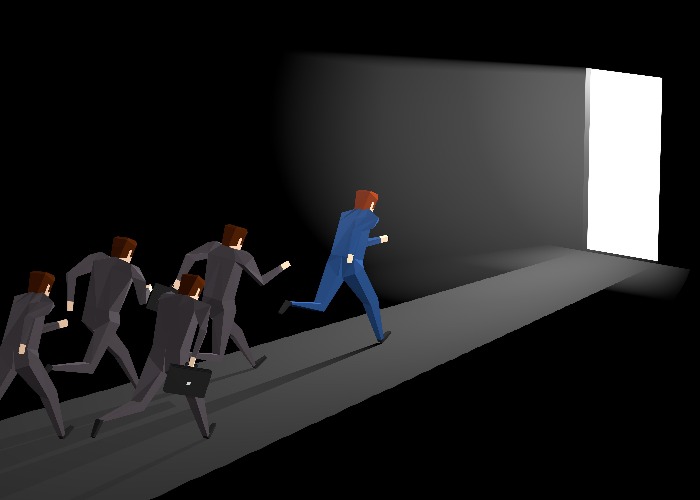 There is a real herd mentality when it comes to stock markets but just because the consensus opinion is headed in one direction doesn't mean it's correct.
Back in the late 1990s everyone was piling into technology stocks but valuations became inflated and the dot.com bubble subsequently burst.
You need to make your own long-term investment decisions and avoid passing fads.
Mistake: Ignoring regular savings
Putting regular amounts away helps to foster a savings discipline – and can also be a great way to maximise investing potential.
By investing regular premiums, you lessen the risk of market timing because if the stock market goes down you simply buy at a cheaper price the following month.
This process is known as pound cost averaging.
Mistake: Considering all your options
You should always be looking to invest tax-efficiently – both in ISAs and pensions, according to Connolly at Chase de Vere.
"Pensions give initial tax benefits but are inflexible for younger people, whereas ISAs can also be tax efficient and you can access your money whenever you want," he added.
How to start investing in stocks, shares, funds and property
Mistake: Ignoring diversification
The fact is that no-one knows for sure what's going to happen to stock markets so it's important not to pin everything on one area, according to Investec Click & Invest's Neilson.
"Make sure those investments are spread appropriately across different asset classes and geographies, just to minimise your risk," he said.
"Avoid putting all your eggs in one basket."
Mistake: Failing to revisit your decisions
Your circumstances may change – as could the attractiveness of the financial products that you've chosen, points out Chase de Vere's Connolly.
"Review your investments every six months to make sure you that they are performing in line with your expectations," he said.
"If your investments aren't performing as you expected, then try and understand why before making any changes."
Be the first to comment
Do you want to comment on this article? You need to be signed in for this feature