John Lewis Partnership Credit Card: interest rate and balance transfer fee will rise from October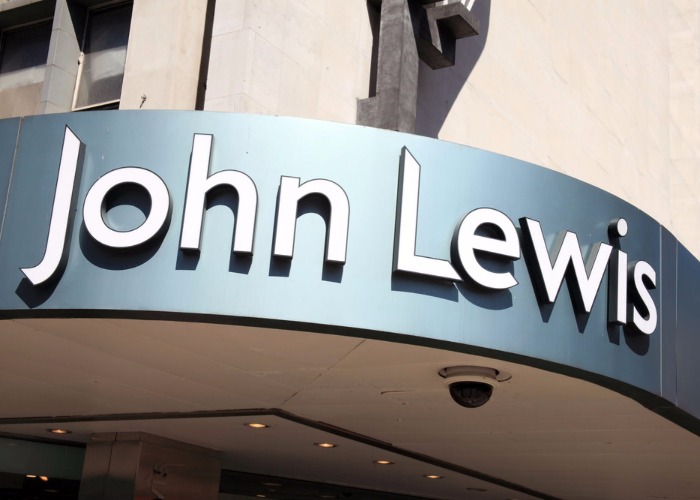 Certain rates and fees are being hiked on the John Lewis Partnership card from October, but it might still be a keeper. Here's everything you need to know.
John Lewis and Waitrose Partnership card holders are facing a hike in interest rates and balance transfer fees from October.
It's the first rate rise that cardholders have seen for 10 years.
Find the right credit card for you with loveMONEY
What's changing?
Firstly, the APR on the card will be rising by 2%, from 16.9% to 18.9%. This will bring it up to around the market average.
To put that into context, those with a £2,500 outstanding balance pay around £422 at the current interest rate but, after the increase, it will rise to £472.
The balance transfer fee is also climbing, from 2.5% to 2.9%, or £5, whichever is highest.
Regular shoppers will be glad to hear that the points system is staying the same. You'll still bag a point for every £1 spent in John Lewis and Waitrose and one point for every £2 spent elsewhere.
There's no exact date to mark the changes – it depends on when you get your statement. If your statement date is from the 18th to the 28th of the month, you'll have already been notified of the changes in August and they'll be applied in October, the day after your statement date.
If your statement date is from the 1st to the 17th of the month, you'll be notified of changes in September and they'll be applied in November, the day after your statement date.
Why are rates increasing?
John Lewis said that it had to hike the rates to maintain a "sustainable credit card" after a decade with no rate rises.
All existing customers will receive a letter which will give them notice 60 days' notice about the changes.
Is the card worth keeping hold of?
If you're a frequent shopper at John Lewis or Waitrose, the points you earn mean that the card is worth holding on to, even with the interest rate hike.
That's because you should only ever use a reward card if you pay off the debt in full every month, or they're simply not worth having.
Those who don't shop at Waitrose that often could be better rewarded elsewhere: you could pick a card that helps you earn free flights and hotel stays, supermarket and shop points, cashback and other perks.
Read more at The best reward credit cards.
And, if you're in it for the balance transfer, move now as there are a number of far better offers about.
Provided you're willing to pay a £3 monthly fee, the Santander All In One Card will get you 43 months interest-free with no up front charge.
Meanwhile, the Tesco Clubcard Credit Card for Balance Transfers and Money Transfers gives you interest-free balance transfers for 40 months with a 2.69% balance transfer fee.
Elsewhere, the Sainsbury's Bank Nectar 39 Month Balance Transfer Credit Card gives you a slightly shorter 39-month interest-free period with a 2.39% transfer fee. Both cards have an APR of 18.9%.
Not for you? take a look at even more deals at The best 0% balance transfer credit cards.
I don't want my Partnership card anymore
If you decide to ditch the Partnership card, you have 60 days after receiving your official notification letter to opt out.
You can either ring up the John Lewis Finance customer service team on 0345 300 3833 or write to:
John Lewis Financial Services Limited
Partnership Card
PO Box 5137
Coventry
CV3 9EP
Once the team has received your instruction, all of the cards on your account will be blocked.
Find the right credit card for you with loveMONEY
Up next:
Sneaky way firms are pushing us into debt
Top cashback cards to be scrapped: best alternatives
Joint bank accounts: which are best for bills, interest and rewards?
Be the first to comment
Do you want to comment on this article? You need to be signed in for this feature