Low-cost investing: save money with Vanguard, Trading 212, Nutmeg and more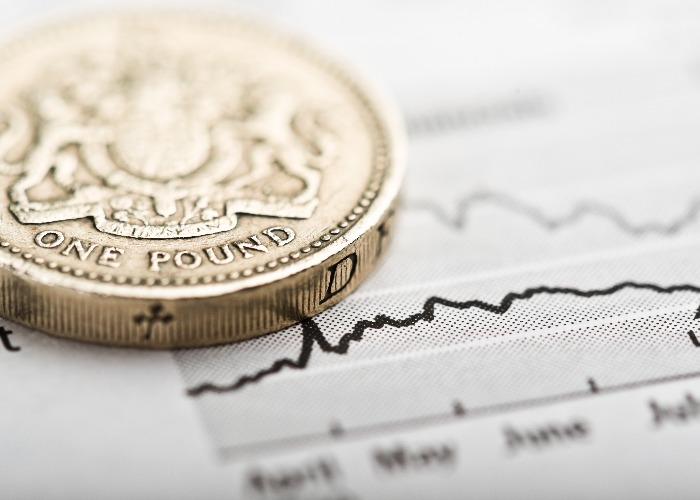 The FCA plans to crack down on rip-off investing fees over the next year, but you can take action now with these low-cost investing options.
Many investors don't know or understand the charges they pay for their asset management services, according to a new Financial Conduct Authority (FCA) report.
It's investigation into the asset management market found that firms do not disclose some charges, particularly transaction costs, to investors before they make their investment decisions.
The city watchdog says it will 'support' a move to make fund managers publish a single 'all in one' fee to show the true cost of investing and consult on the proposals later this year.
The rules now
Currently fund managers must provide something called the Ongoing Charges Figure (OCF), which is made up of the annual management charge (AMC) and a variety of other operating costs.
This percentage is meant to help people compare costs. But while this figure is easy to find upfront there are a host of hidden fees to consider.
The OCF does not include the cost of buying and selling (like Stamp Duty on shares), some admin and accounting fees, performance fees and charges levied by a platform or broker.
This means investors do not know the total cost of their investments and how these may be eroding returns.
Why fees matter
Over the long-term fees can make a significant difference to your wealth, especially over extended periods.
Research from Candid Money shows a £10,000 investment earning 5% a year that had annual charges of 2%, would be worth £17,973 after 20 years with charges accounting for £5,368. But if the charges were cut to 1% the costs would fall to £3,006 and the same investment would be worth £21,759 at the end of the period.
One misconception is that higher charges means better returns that perform above average but the FCA investigation found little evidence of this.
To help improve the market for investors the FCA's will fees are presented to investors is focused around a single all-in-fee.
This will have to include all costs and charges like the asset management charge, an estimate of indirect costs like transaction costs and intermediary fees.
But, if you're worried about fees eroding your investment returns today, there are a growing number of low-fee options to try.
Here are some of the main names to watch out for.
Trading 212
Trading 212 is the UK's first zero commission share trading service providing access to over 1,500 commonly traded UK, US and German stocks.
It allows investors to make up to 10 trades per month with a limit of up to £10,000 per trade, free of charge.
In contrast, the largest UK online share dealing platforms charge around £10 a trade. Hargreaves Lansdown, for example, charges £11.95 for up to nine trades a month.
An investor looking to build a share portfolio over five years by investing £300 a month placing three trades using Hargreaves Lansdown will pay £2,151 in commission and platform charges, or 12.5% of their investment.
Using Trading 212 the same investor would see their portfolio grow to £18,000 compared to £15,849 with Hargreaves Lansdown after fees.
So how does Trading 212 make money? Well it says costs are picked up by more active investors that do more than 10 trades a month. Larger and more active traders must pay a commission of £1.95 + 0.05% per trade.
According to Trading 212, the actual cost to a broker of executing a retail trade is under £1, meaning that investors using traditional brokers are on average paying a multiple of 1000% more than they need to.
Ivan Ashminov, co-founder of Trading 212, said: "The commissions charged by UK brokers are nothing short of a disgrace. Brokers are charging multiples of the actual cost of executing a trade, not margins."
Compare share dealing platforms
Vanguard
Vanguard, a US investment firm which offers low-cost index tracker funds, recently launched a new UK platform.
The move means UK investors can now get access to 65 of Vanguard's funds directly through the company, cutting out advisors and third-party fund supermarkets and their associated fees.
Vanguard charges an annual platform fee of just 0.15%, capped at £375 a year, so investments over £250,000 are effectively fee-free, while its ongoing charge figure ranges from 0.06% to 0.80% a year.
So, to invest £10,000 into the Vanguard FTSE UK All Share Index Unit Trust you would pay an ongoing charge of 0.08% plus an annual platform fee of 0.15% bringing the cost to £23 a year.
This is much cheaper than investing in the same Vanguard product on other platforms, which on average would set you back £49.58 a year.
You can learn more about the service in Vanguard investment platform: is it cheapest?
Nutmeg
Nutmeg is one of the growing number of 'robo-investing' platform that could help you keep costs to a minimum.
It's Fixed Allocation Portfolio offers a range of diversified investments, put together by an experienced team according to five risk levels, which are managed using a computer programme.
The risk categories include: Cautious, Steady, Balanced, Growth and Adventurous, which are made up of various levels of investment in equities, bonds and cash.
A Nutmeg Fixed Allocation Portfolio charges a fee of 0.45% (including VAT) on investments up to £100,000 and 0.25% thereafter and underlying fund costs average 0.17%.
You can read more about how Nutmeg compares to other robo-investing platforms here.
Investec Click & Invest
Investec's new Click & Invest service is offering a more tailored service compared to typical robo-investing rivals, offering a level of advice to clients.
It uses a thorough application process to gauge attitude to risk and investment goals and offers one of five strategies: Defensive, Cautious, Measured, Adventurous and Aggressive.
Once you have found the right strategy, a team of investment managers will create and actively manage portfolios which are reviewed monthly with the aim of outperforming the market.
Investec's Click & Invest fees are tiered according to the amount of money you invest: you'll pay 0.65% on the first £100.000, 0.5% on the next £150,000 and 0.35% on investments over £250,000. Underlying fund costs average 0.6%.
Investec's service is competitive but not the cheapest around, Nutmeg also offers a restricted advice option which could be cheaper for you. For more read: Investec Click & Invest: how it works, fees and how it compares.
Read these next:
Compounding returns: how saving a small amount adds up
SIPPs: what they are, providers and the best cheap deals
Wealth management and emotional intelligence: have you got the balance right?
Be the first to comment
Do you want to comment on this article? You need to be signed in for this feature