Travelex Supercard: "cheapest" prepaid travel money card launches nationwide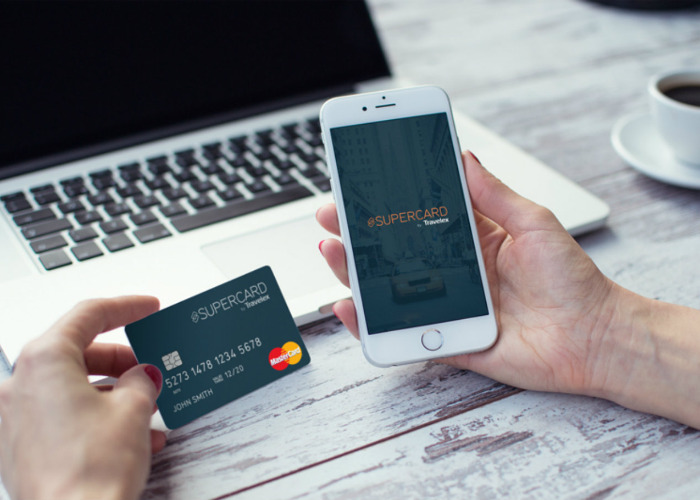 Does the Travelex prepaid travel money card offer the cheapest way to spend abroad?
Travelex has rolled out its popular prepaid travel money card nationwide. Dubbed the Supercard, it claims to offer the cheapest way to spend abroad.
The launch follows a hugely successful pilot last May, which saw significant demand for the card as 25,000 people signed up.
The Supercard doesn't charge any exchange rate fees and there's no credit check either. You just need to be over 18 and own a smartphone or tablet.
However, the card isn't quite as generous as it once was, so you should do your sums before you apply.
Want the security of a credit card? Choose one that won't charge you for spending abroad
How it works
To get a Travelex Supercard you will need to head to the website and download the iOS or Android app. Once registered, the physical card will be posted to you.
The Travelex Supercard works like a normal prepaid card, but you don't have to load it up with cash before you spend. Instead you can use the app to connect up to five debit or credit cards to use with it.
Once setup, you can use the card to spend abroad wherever you see the MasterCard logo.
The purchases will be converted using the MasterCard wholesale exchange rate and Travelex won't add on any extra fees or charges for spending in other countries.
During the pilot scheme the Visa wholesale exchange rate was used.
But Travelex says, based on comparison of all MasterCard and Visa card products with no overseas spending fee between 15th May 2015 and 13th May 2016, the MasterCard wholesale exchange rate was cheaper 86% of the time on a basket of goods in 45 countries.
Travellers can keep track of spending and get updates on how much they are saving via their app.
You won't have to go through any credit checks, but there are some 'know your customer' checks, which may leave a 'soft' search record on your credit history. However, this won't impact your rating.
Check your credit report: free 30-day trial
To be eligible for the Supercard you need to be over 18 years old and have a UK debit or credit card.
How much can you save?
Most of the major banks and building societies charge travellers a non-sterling transaction fee and some also charge a non-sterling purchase fee when you spend abroad using your debit card.
So buying a $500 handbag in New York, using a Lloyds Bank debit card you would be charged 2.99% plus £1 on the transaction (unless you are a Premier or Platinum account holder), meaning you'd have to hand over £11.34 on top.
Using the Supercard you won't have to pay any fees on purchases made with card.
However, while transactions using the card are fee-free, you'll be hit with a 2.99% charge for all foreign ATM cash withdrawals. During the pilot phase of the Supercard last year Travelex didn't charge this fee, but claims it had to introduce it in order to make the card widely available in the UK.
So while the Travelex Supercard is a great for spending in shops and restauarants it may not prove the cheapest if you plan to take cash out on your trip as lots of other prepaid cards don't charge for cash withdrawals. To see how it compares check out The best UK prepaid cards for spending abroad.
For more ways to save money on spending abroad read: Debit cards that are free to use while abroad and The best credit cards to use on your travels.
What else you should know
The Supercard can be used with any debit or credit card apart from those issued by American Express.
It will be accepted wherever you see the MasterCard logo and is chip and PIN protected.
The Supercard is designed to be used abroad, so the card attracts fees and charges if used in the UK. You will get charged 1% of the transaction value and £1 per transaction if you use the card in the UK – so it's best to avoid doing this.
As with any prepaid card, when spending with the Supercard you won't benefit from Section 75 protection. This is protection that comes when you make purchases with your credit card. It makes the card company jointly liable with the retailer should something go wrong on anything you purchase between £100 and £30,000.
Compare travel insurance before your next trip with loveMONEY
Don't miss these:
Tourist tax in Europe: what you will pay in these holiday hotspots
Avoid these hefty fines when travelling in Europe
Be the first to comment
Do you want to comment on this article? You need to be signed in for this feature