Six ways to get £100 for free!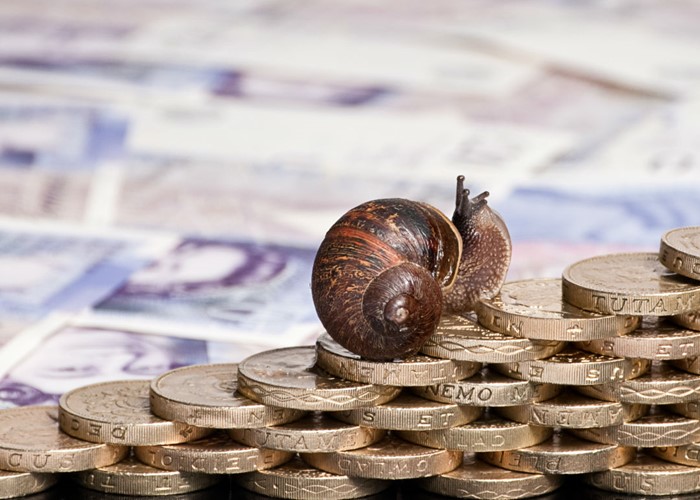 We highlight a new initiative which could slash your energy bills - plus five other ways to grab an easy £100.
A new initiative by a company called ISIS Solar means that it's now possible to get free solar power. So what's it all about, and is it worth the hassle?
1. Cut your energy bill by £120
ISIS is currently offering to fit free solar panels onto certain private homes. This panelling should save the average household around £120 per year on their energy bills.
Of course, ISIS isn't just doing this out of the kindness of its heart - there's a financial incentive for the company, too.
As part of its drive to promote sustainable energy, the government currently pays an annual subsidy of £800 on the energy solar panels generate. As the person paying for the solar panels to be fitted, it's usually the homeowner who gets this reward.
However, if you get ISIS Solar to install the panels for free, it's the company who will pick up the cash. Over 25 years, that adds up to £20,000 for them. Over this period of time, they will maintain the system for free, and you'll make the energy savings.
Alternatively, you can choose to pay them to fit the panels (a cost of around £12,500) and grab the subsidy and the energy savings for yourself. This equates to £23,000 over 25 years, minus the initial £12,500 investment.
You can find out more about the scheme - and check whether your property is eligible - on ISIS Solar's website.
And if this sounds like too much of a long term commitment, there are plenty of other ways to grab a free £100…
2. Switch energy suppliers
According to research by Energyhelpline.com, the typical UK household's average annual energy bill is £1,150. And by switching to the cheapest deal available, people could end up paying as little as £884 a year - a saving of £266 for just a few minutes' work.
You can use the lovemoney.com energy service to see how much you could save. And to find out about the cheapest deals currently available, read our latest Top five fixed energy tariffs round-up.
3. Switch current accounts
Many of us continue to operate mediocre current accounts because we can't be bothered to find a better alternative. However, certain current accounts will give you a £100 cash bonus just for switching to them, so it's well worth making the effort.
Related blog post
For example, the Santander Preferred In-Credit Rate account will give you £100 when you switch to it and pay in at least £1,000 per month. You'll also earn 5% AER (fixed) for the first 12 months, on balances of up to £2,500.
Alternatively, the First Direct 1st account will also pay £100 for switching to it. Just bear in mind that in this case, you'll need to pay in at least £1,500 each month.
If you're not happy with the account after 12 months (and you've paid in at least £1,500 for six months) they'll even give you another £100 and help you move elsewhere!
4. Stooze away
You could make £100 (or even more) by playing your credit cards right, through a canny practice known as stoozing.
Donna Werbner looks at how much you can save by quitting smoking.
First, you take out a credit card that offers a good long 0% period for new purchases. For example, the Tesco Clubcard credit card gives exactly that for 13 months.
Then, you put all your usual spending on this card, and only make the minimum repayment each month. And all the time, you stash the cash you would have spent in a saving account, earning as much interest as possible.
Finally, you use this money to clear your credit card balance before the 0% period ends - and pocket the interest that's built up.
Remember, stoozing certainly isn't for everyone, and irresponsible stoozing could land you in financial hot water! Read The ultimate guide to stoozing to find out more.
5. Get cashback
Using a cashback credit card could help you bag an extra £100 while you spend. For example, the American Express Platinum cashback card lets you earn 5% cashback in the first three months of use, up to £100.
Just remember that you'll need a very good credit rating to be accepted for this sort of card. And you must clear the balance every month, otherwise the interest you end up paying will more than outweigh any cashback benefits.
If a cashback card isn't for you, you can still earn money back via cashback websites like Quidco and TopCashback.
To find out more about both of these options, read The best ways to get cashback.
6. Make the most of reward points
According to Nectar, a typical family of four builds up £90 to £100 worth of points every year. And reward points accrued on schemes like Nectar, Clubcard and Boots Advantage are often worth much more when spent online, rather than supermarkets or other high street stores.
To find out how you could double, triple or even quadruple the value of your loyalty points, read Make the most of your loyalty cards.
More: 10 easy ways to become richer! | Five ways to make money from your car
Be the first to comment
Do you want to comment on this article? You need to be signed in for this feature