WhatsApp Gold mobile and tablet scam: how to stay safe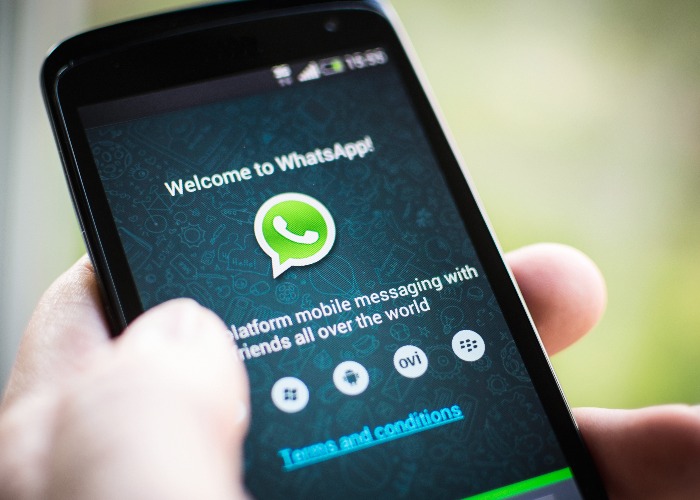 A fake upgrade called WhatsApp Gold that will infect your device with malware is doing the rounds once again. Here's what to watch out for.
Scammers are once again attempting to trick phone users into downloading a malicious 'upgrade' called WhatsApp Gold onto their devices.
Users receive a message claiming they have been given an exclusive chance to make use of an improved version of the popular messaging app, which allows them to make video calls and send over a hundred photos at once.
It invites users to sign up by clicking on a link, which actually sends them to a fake website page and infects their device with malware.
The WhatsApp Gold scam first surfaced back in 2016 before largely disappearing but Action Fraud, the national fraud and cybercrime reporting centre, says the fake messages are doing the rounds once more.
Photo: Action Fraud
Above is an example of the message many users have received. The message states:
Hey Finally Secret Whatsapp golden version has been leaked. This version is used only by big celebrities. Now we can use it too ,Whatsapp Gold Contains many advanced features like Whatsapp Video calling , Delete the messages you sent by mistake , Send more than 100 pics at once, Free calling ,Change whatsapp themes and tons of great features.This whatsapp gold can be activated only Via invites and I am inviting you.Once you activate this whatsapp gold , your green icon will change to gold and you can enjoy all features 100% safely.
The shoddy spelling and grammar are a pretty good indication it's a scam, but it's possible there are different versions doing the rounds. If you do get an invite of any kind, don't click on any links and delete the message instantly.
For those who have downloaded WhatsApp Gold already, Action Fraud recommends that you install antivirus software onto your device to remove any malware.
Sophos, AVG and Avast are all freely available in the Android and Apple app stores.
Five ways to beat mobile scammers
To help you avoid falling victim to a mobile scam in the future, Action Fraud has put together the following tips.
Be careful when downloading new apps as rogue ones can appear in legitimate app stores as well as unofficial online stores.
Always check reviews and ratings as well as developer information before downloading a new app.
Always make sure you have the latest version of software and antivirus installed for increased protection.
If your battery suddenly starts draining really fast, there's a small chance that your device has been infected by malware.
Check your phone bill online at least a couple of times a month.
You should report any fraud to the police and report the fraud and your police crime reference number to Action Fraud on 0300 123 2040 or by using its online fraud reporting tool.
Learn more about scams with these loveMONEY articles:
Warning over sim-swap banking scam
The WhatsApp scam that tries to take over your phone
Alert: fraudsters claiming to be from the financial ombudsman
Be the first to comment
Do you want to comment on this article? You need to be signed in for this feature