Slash your bills by £200 in seconds!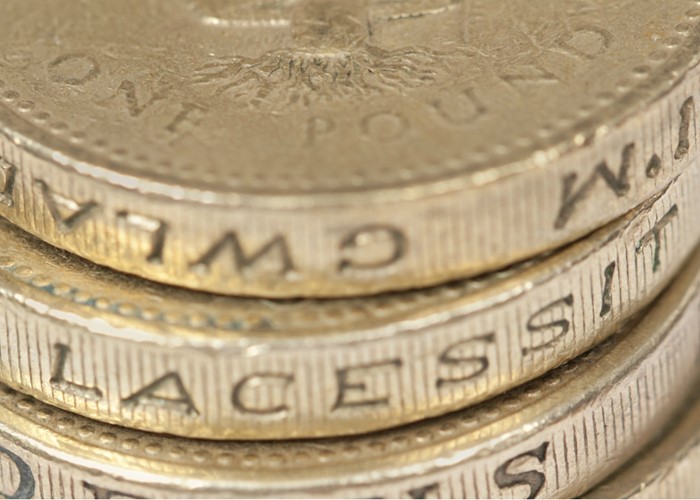 Switch all your regular bill payments to direct debit, and you could save yourself up to £235 each year!
The days of cheques are fast disappearing, so if you're still sitting down every month and scribbling out cheques to pay off your household bills, it's time to stop!
A far better way to pay for your regular bills is by direct debit. By doing this, not only will it help to catapult you into the 21st century, but it could also save you up to £235 each year!*
If you ask me, this is a pretty decent saving for making one simple switch. Yet, despite this, one in ten of you still don't have a single direct debit commitment. So now's the time to change that!
Get the ball rolling
Fortunately, switching to direct debit payments doesn't have to be complicated. Some companies will do the hard work for you and all you have to do is inform the company of your bank details. Alternatively, you may have to fill in a short form and send it off.
Overall, it's a small amount of effort for something that will mean you will no longer have to worry about forgetting to make a payment, or that your cheque might get lost in the post. What's more, you'll be able to choose when you want the payment to be made.
And if that's not enough, paying by direct debit means you'll be protected by the Direct Debit Guarantee, which is monitored and protected by your own bank or building society. This states that:
If there is a change in the amount to be paid or the payment date, the person receiving the payment (the originator) must notify the customer in advance.
If the originator or the bank/building society makes an error, the customer is guaranteed a full and immediate refund of the amount paid.
Customers can cancel a direct debit at any time by writing to their bank or building society.
So if you're wondering exactly how switching to direct debit can save you money, I'm now going to show you!
Energy bills
If you pay for your gas and electricity bills by direct debit, you will usually be offered a discount – particularly if your gas and electricity come from the same supplier. For example, if you're with EDF Energy, you could save up to £70 per year by paying by direct debit.
Similarly, if you're with British Gas you can also save an average of £73 per year. nPower, meanwhile, goes one better and will offer an annual discount of up to £100 if you pay by direct debit.
So you can see that paying your gas and electricity bills by direct debit really can save you money.
Related how-to guide

How to cut your insurance, phone, broadband, water and TV bills, and save thousands of pounds a year!

See the guide

Mobile phone
Some mobile phone providers will charge extra if you pay by a method other than direct debit.
If you don't pay by direct debit with T-Mobile, for example, you will be hit with a £3 monthly payment handling fee.
Similarly, Orange charges a £3.50 monthly administration fee for non-direct debit payments. And 3 charges an even higher £4 each month you pay by cheque – so you can save yourself £48 a year if you pay by direct debit.
Landline
It's not just your mobile phone bill you need to watch out for. If you're not paying your landline phone bills by direct debit either, you should also watch out for payment processing fees. BT charges a fee of £1.50 a month/£4.50 a quarter if you don't pay by direct debit or a monthly payment plan.
Broadband
Similarly, some broadband providers may charge you an administration fee if you don't pay by direct debit. So just as Orange will charge you for not paying by direct debit for your mobile phone bills, if it provides your broadband, you'll also get hit by an administration fee.
And again, you will save yourself £18 a year if BT provides your broadband and you pay by direct debit.
Follow our five easy tips and get better value for money from your broadband package.
Subscriptions
Paying by direct debit for any magazine subscriptions will bring the costs down. For example, if you sign up to Time Out, you will save 53% by paying by annual direct debit.
And if you sign up to Autocar and pay by direct debit, you can try six issues for £1 and then save a further 20% on your next 13 weekly issues, at £27.
Some magazines will also give you a free gift. With Conde Nast Traveller, for example, you can get 12 issues for £24 (saving you nearly £20) plus a free 'Holiday in Greece' travel set worth £15.
Credit card bill
Finally, it's also a good idea to set up a direct debit for your credit card payments. That's because this will ensure you always remember to make a monthly payment and as a result, you won't get charged a late payment fee.
What's more, if you have a 0% balance transfer credit card or a 0% new purchases credit card, this will ensure you don't lose out on your interest-free deal. If you forget to make a payment one month, you run the risk of having your 0% deal cancelled. Setting up a monthly direct debit will prevent this from happening.
And don't forget that this direct debit doesn't have to be for the minimum monthly repayment only – you can set up a direct debit to pay off the full amount if you wish to do so.
Watch out
So as you can see, you really can save the pennies by paying by direct debit. However, you should be warned that there are also some things you SHOULDN'T pay by direct debit – namely your insurance policies.
That's because if you pay for your car insurance or home insurance by monthly direct debit, you'll end up forking out a lot more than if you pay for a year's worth of cover in one go. For car insurance, this could be as much as 20% more, and for home insurance, 30% more.
If affordability is likely to be an issue, it may be worth taking out a 0% new purchases credit card which will allow you to spread your payments for up to one year interest-free.
Both the Tesco Bank Clubcard Credit Card and the Sainsbury's Finance MasterCard for Nectar Card Holders offer 12 months interest-free on all purchases. Just make sure you pay your bill off in full before the interest-free deal expires, otherwise you'll be hit with a hefty interest rate. And don't forget to set up a direct debit for your monthly credit card payment!
More: 10 ways to beat your bank | 11 super websites for free financial advice
Be the first to comment
Do you want to comment on this article? You need to be signed in for this feature