The best ways to boost your finances: bank bungs and cashback offers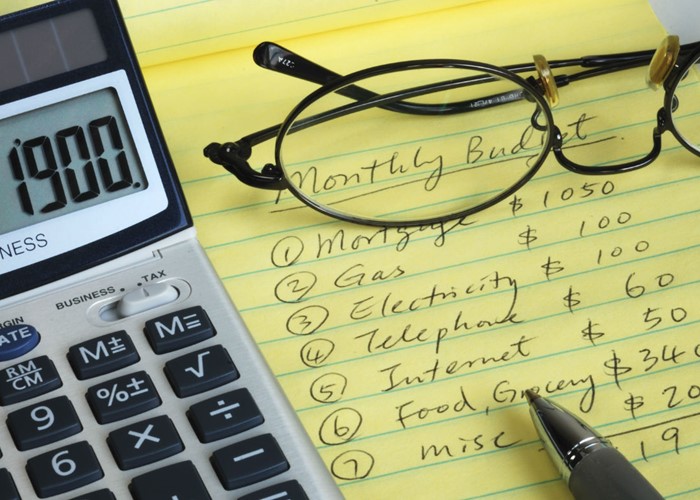 Follow these smart tips to pocket some free money.
We all want to get something for nothing. And by making a few little tweaks to the way that you manage your money you can do just that, pocketing a little bit of free money in the form of cashback.
Let's take a look at some of the best ways to get your hands on cashback.
Cashback from switching current account
Moving current accounts can give your finances a pretty quick boost, as some banks will pay you a cash welcome fee.
For example, at the time of publishing, first direct will pay new account holders £150 for joining them.
Usually, you will need to be a customer for a couple of months, and carry out the switch using the Current Account Switch Service in order to qualify for these cash bungs.
Remember, it's only worth moving to a current account that actually delivers what you need, as well as a cash welcome bonus.
For example, if you tend to rely on an overdraft, then you don't want to move to a current account that charges massive interest rates when you drop into the red simply because it pays a switching bonus.
Check out our run-through of the best current account switching bonuses at the moment.
Cashback on your direct debits
Some current accounts deliver cashback in a slightly different way, as you can get money back on the direct debits you pay through the account.
These tend to focus on regular household bills, like your Council Tax, water bill or mobile phone bill, with account holders being paid a percentage of the bill back.
These accounts can be an excellent way to get a few pounds back each month, but there are plenty of factors to bear in mind before you rush off to sign up for an account paying such cashback.
For example, the amount of cashback you can earn each month may be capped, which limits just how lucrative they end up being.
In addition, these accounts often charge a monthly or annual fee to account holders. As a result, it's vital that you include these fees when determining which account to apply for, as these fees can erode the value of the cashback you build up.
We've crunched the numbers on the main cashback offers from current accounts so that you can get a good idea of which account may be best for you.
Cashback websites
Cashback websites like Quidco and My Money Pocket (you can read our review here) are an excellent way to earn cashback when shopping online and are incredibly easy to use.
If you know that you want to shop with a specific shop, then first you go to your chosen cashback site and see if they have a relationship with that retailer. If they do, you'll be able to follow a tracked link over to the retailer.
You'll then get a percentage of the money you spend back in cashback.
Basically, cashback sites are paid a referral fee by the retailers, and then pass a portion ‒ or even all ‒ of that referral fee back to you.
Most sites are free to everyone, but some also offer a paid level of membership which comes with additional benefits which can include faster cashback payouts or higher rates of cashback.
It's really important that you don't get too distracted by the cashback on offer, and focus on spending as you normally would.
For example, there's likely little point in buying an item from a more expensive shop simply because you'll earn a slightly higher rate of cashback.
Similarly, you don't want to end up buying something you don't really need or want just because you can get some cashback.
Get vouchers AND earn cashback when shopping through My Money Pocket
Cashback from your credit card
The downside to cashback websites is that inevitably there will be some retailers who don't partner with them. However, you can still earn cashback when you shop with those retailers by using a cashback credit card.
These cards hand you the potential to accrue cashback every single time you spend, no matter where you spend that money.
A little like cashback websites, you'll get back a percentage of the money you spend. That percentage can vary based on how much you spend over the year, making them more attractive if you spend a lot on your card.
Some cashback cards offer a higher rate of interest in the first couple of months after you take out the card, so they can prove particularly useful if you have a big spend coming up, like a wedding or a big decorating project.
One important factor to bear in mind is that some cards come with an annual fee. As a result, you could end up losing money or certainly not making much per year once the fee is accounted for.
It's also worth emphasising that cashback credit cards are only a worthwhile option if you pay your bill off in full each month.
Otherwise, the interest charged on your outstanding balance will erode the cashback you accrue.
So while it's a good idea to put as much of your spending as possible on the card, it shouldn't be the cue to spend more than you normally would.
Check out our guide to the best cashback credit cards today.
Cashback from a mortgage
Some mortgage deals reward borrowers with cashback payments too.
The idea is that moving home is an expensive process at the best of times, and the cashback from the mortgage can help you cover the costs of things like your moving costs or decorating the new property.
It's really important that you do your sums here though, as mortgages that pay cashback often come with slightly higher interest rates.
As a result, while you may get a few hundred pounds at the outset from your lender, you end up paying more in the long run on your home loan.
Be the first to comment
Do you want to comment on this article? You need to be signed in for this feature