Eight ways to slash your food bills!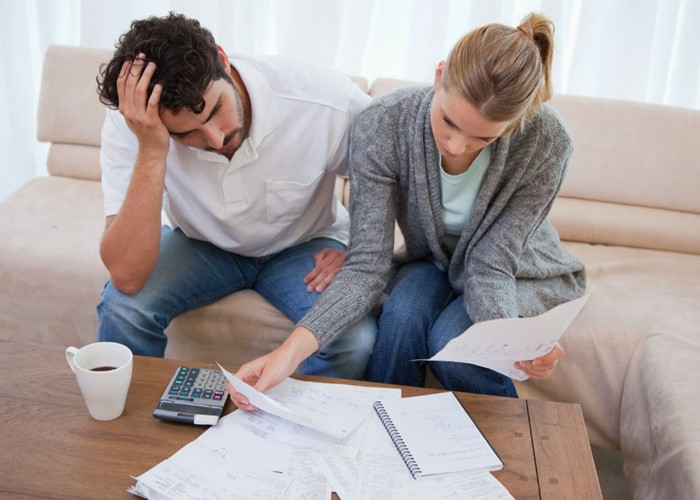 Does your food bill seem to grow without fail each week? Then follow these eight simple tips to help bring it back down to earth!
I'm not even going to tell you how much my boyfriend and I spend on food each week because it's an utterly ridiculous amount of money for two people to spend! Maybe I am just a greedy pig and enjoy my food too much. But what I can tell you is that if I didn't have to eat, I'd be a lot richer!
According to mySupermarket.co.uk, the average cost of a basket of 24 staple grocery items has increased by 18%* over the last year. And at a time when we all need to cut back on spending, that's not what we want to hear.
So that's why I have come up with eight top tips to help you bring your food bill down to a more digestible size.
1) Plan ahead
Think about what meals you're going to have in advance and plan your shopping list around that. When you're at the supermarket, stick to what's on the list. That way you'll avoid impulse buying and you'll only purchase what you need.
2) Look out for special offers
Keep an eye out for any special offers at your local supermarket. Most supermarkets' websites will advertise special offers so you can find out what's available before stepping into the supermarket itself. Make the most of these offers when you can and freeze whatever you don't need immediately (providing it's freezable of course).
If you shop towards the end of the day, you're also more likely to be able to take advantage of the 'reduced to clear' shelf.
Be wary of 'buy one get one free' deals, however, as they don't always offer good value for money -- particularly if they're on perishable items. You could end up buying more than you need and then throwing some out. To combat this, you could go shopping with a friend (providing you can agree on the BOGOF offers!).
3) Bin the big brands!
We seem to be automatically programmed to associate the big brand names with better quality (or perhaps it's all just down to advertising). But supermarket's own label products can taste just as good and cost a lot less!
You can see how certain products compare in both cost and taste by checking out this nifty website -- www.supermarketownbrandguide.co.uk This tells you, for example, that Aldi's Harvest Morn 24 Wheat Bisks cost just 99p, compared to Weetabix which costs around £1.78 for 24 biscuits. What's more, according to the website, the Aldi version tastes just as good!
'Value' items can also be great for basics such as flour, sugar and rice -- you probably won't notice any difference in the taste. But for other items you might be better off paying a little more for a standard brand. Washing up liquid, for example, can be so low quality that you end up using more than you would do with a standard brand.
4) Avoid pre-packaged food
If it's possible, try to buy food that isn't wrapped up in loads of packaging as it'll be cheaper. Buy your fruit and veg loose, and also purchase more from the deli counter -- cheeses and meats are likely to be cheaper here than those wrapped up in plastic on the shelves. It will also taste fresher.
5) Shop online
There are many benefits to shopping online. For a start, you can use mySupermarket.co.uk -- a clever site which will track how much your shopping would cost at each of the UK's four major supermarkets (Sainsbury's, Tesco, Asda, and Ocado/Waitrose). You can then buy your entire trolley of goods from the one you choose.
Shopping online is also likely to make you more disciplined at only buying what you need. Rather than being tempted to buy items you see on the supermarket shelf, you're more likely to stick to your shopping list!
That said, there are plenty of cons to shopping online too -- you can read more about this here.
6) Try budget supermarkets
Supermarkets such as Lidl, Aldi and Netto have become a big hit with many shoppers -- particularly given the current recession. Their prices are lower than many other supermarkets because they keep shop overheads low. So they're certainly worth investigating if you haven't already.
Of course, these budget supermarkets won't suit everyone's palate but even if you only find a few items you like there, you can still make big savings.
You might also find cheaper food where you least expect it -- Wilkinson's for example, now sells a small range of food including a version of Weetabix which costs just 99p for 36 biscuits. And they taste delicious!
7) Cheaper fruit and veg
If you want to eat healthily for less, farmers' markets can be a great place to buy fruit and veg. They offer good quality food at supermarket-beating prices.
Alternatively, you could try to grow your own. Although as this article shows, it doesn't always go as smoothly as planned!
You can find out more about cheap fruit and veg in this article.
8) Watch out for supermarket scams!
Supermarkets will do anything to try to get you to buy more than you really need. So keep your eyes peeled for these cunning tricks:
Store additions -- many of the larger supermarkets now have a café or a Starbucks attached to them. These encourage you to spend far more time at the supermarket as well as far more money.
Store layout -- ever gone into your local supermarket to find that all the aisles have switched round and you can't find anything? I suspect this is a sneaky trick to confuse you so that you spend more time wandering around passing items that might tempt you.
Delicious smells -- the smell of freshly baked bread wafting down the aisle gets me every time. It's a great way to tempt you into buying some.
Product placement -- cheaper items will often be at the very bottom or top of the shelf, while the more profitable items are placed at eye level so it's those you see first -- so you'll need to hunt around for the bargains. Similarly, more expensive items, such as electricals, are likely to be nearer the entrance so that you have to pass them to get to what you really want.
So there you have it -- eight top tips which will hopefully help to reduce your food bill! Happy eating!
* Figure based on comparison between cost of mySupermarket staples basket Dec 07 - Dec 08
More: Save £60 in ten minutes! | How to get a cheap used car, part 2 | Ten ways to cut your food bill
Be the first to comment
Do you want to comment on this article? You need to be signed in for this feature