A Foolish Guide To Graduate Finance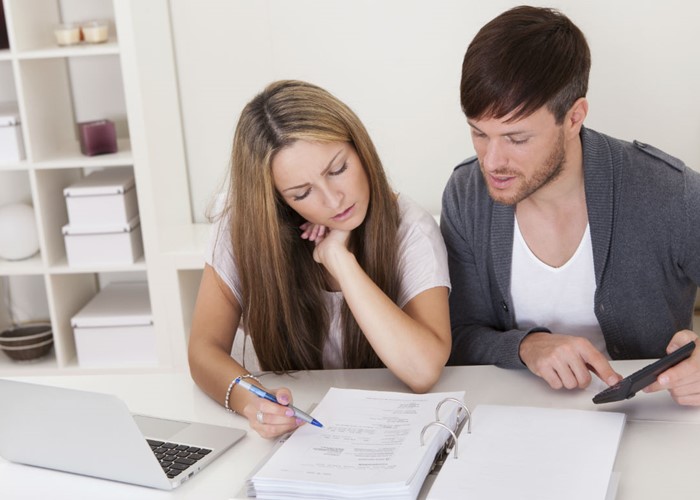 Following on from our Foolish Guide To Student Finance, we take a look at finance for new and recent graduates.
To use a shockingly awful metaphor, if leaving home to go to University is the appetiser in the meal of entering the real world, then consider graduation your starter. This is when it begins to get just that little bit tougher, as fees and interest start to kick in and you come to realise that your money isn't free after all.

Luckily however, (generally speaking) the banks don't tend to throw you in at the deep end to start with, your interest free overdraft carries on for a while and you can get preferential loan rates. But there are several things to think about.
First things first, you shouldn't worry unnecessarily about SLC (Student Loans Company) loan repayments because don't forget, you won't have to start paying the loan back until the April after your graduation (assuming you've hit a £15,000 earnings threshold.) This gives you a little bit of breathing room to sort yourself out.
It might be a good idea to write down all your likely expenditure, such as rent, travel costs etc. as well as smaller things such as your daily coffee. This may seem overly careful, but the little things soon add up.
Writing down your expenditure has two advantages -- firstly it helps you to pinpoint where you could be wasting money or making cutbacks, secondly it helps you to gauge the kind of graduate overdraft and loan you might need.
Later, when you receive job offers (with any luck), having this information already handy will help you decide if the job's right for you.
If you're not sure what your rent and/or travel costs are likely to be, perhaps because you'll be moving to new city after graduation, you can always check on the internet, or ring an estate agents to get a general idea. You might be shocked to find out that some locations cost more than you might think, so it's always best to be prepared!
If you want to stay in your student house, you should probably check that you're allowed to do so, and also bear in mind that you will no longer be exempt from paying council tax. However, if you continue living with other students, you may be eligible for a discounted rate. To find out more information about council tax, contact Citizens Advice.
Also, it's worth considering the problems of student/non-student living. If you're working full-time, but your housemates are still studying, continuing to live together may not be the picnic it once was. You'll be hacked off by their loud music playing, coming in late (stereotypical I know) whilst they may be less than appreciative of you disturbing them early in the morning.
Graduate Accounts and Loans
Recently, HSBC announced its plans to scrap the interest free overdraft for graduates claiming (rather harshly) that it 'gets the message across that there is a cost to borrowing'. HSBC generously allows you to keep your interest-free overdraft provided you're willing to cough up an extra £120 fee per year.
Some observers have noted that this may be the beginning of the end of free banking. But for now, don't forget that your student current account provider doesn't necessarily have to be your graduate account provider. Many students make the mistake of staying loyal to their bank, when in fact, switching could make them much better off.
When you graduate, it is relatively easy to switch to a better provider; all you need is proof of graduation. You can also transfer any existing overdraft without hassle.
Bear in mind that your free overdraft limit decreases year by year, and as you might get hit with high overdraft fees, you need to make sure you make provisions for this, even if it is just using a graduate loan to pay it off.
If you have managed to bag a job quickly, some accounts such as the Premier Direct current account from Alliance and Leicester offer a year long interest-free overdraft so long as you earn at least £500 a month, and a lower rate thereafter.
It also offers 6.50% AER interest on your balance if it is in credit. On top of that, there's the added incentive of £40 for an unlimited number of your graduation friends that join based on your recommendation.
As well as your overdraft, you can also get a preferentially rated Graduate Loan if you need it. These are available at many of the High Street banks. Typically the interest rate is around 7.5-8.% and you can even opt to defer your first repayment for up to (depending on the bank) as long as 9 months.
Naturally, this deferment will end up costing you more, but it can be handy whilst you hunt around for a well paying job. You can usually defer the payments for even longer (upto 12 months) if you are going traveling (but you may need evidence of a firm job offer upon your return).
These loans might also be used to get yourself on the property ladder (although specialist graduate mortgages are also available), or to buy yourself a car (useful for getting yourself to your workplace). There are of course some catches; you may only be offered a graduate loan if you have a current account with the lender.
Graduate Mortgages
As it is becoming increasingly difficult to get on the property ladder, many mortgage providers are offering graduate mortgages which come with such features as zero deposit, low set-up fees, flexible fees and up to 100% of the value of the property in loan. Scottish Widows even offer a 102% loan. The lender usually requires a guarantor (commonly a parent or guardian) to cover any potential default until the borrower is earning enough. Some mortgages even include covering the cost of legal fees and stamp duty.
Graduate mortgages are usually available to those who have been employed for over 12 months on a permanent basis. Lenders may examine your student and credit card debt to ensure you can afford the repayments. Be sure to avoid mortgages with a higher lending charge (HLC) as these will penalise you for borrowing a high percentage of your house's value.
So that's a brief introduction to graduate finance. You can find more loads more information about relevant financial products at Fool.co.uk.
More: A Foolish Guide To Student Finance | Your Easy Guide To Mortgages
Be the first to comment
Do you want to comment on this article? You need to be signed in for this feature