Castle Trust Housa: profit from house price rises without buying property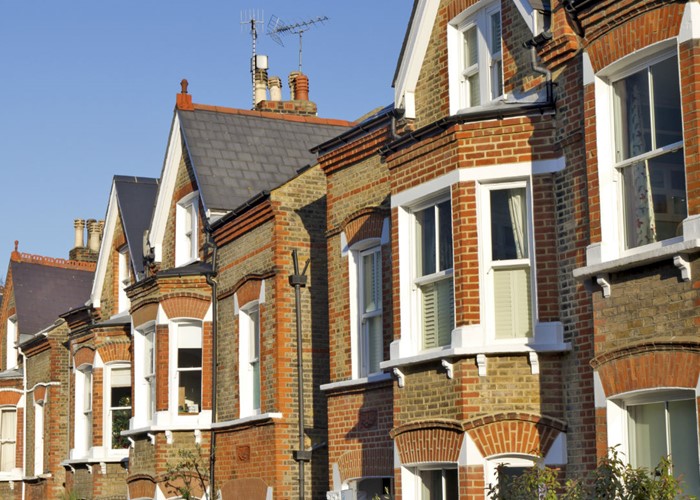 The Housa from Castle Trust allows you to profit from house price rises without having to actually invest in a property. And it's made an impressive start.
The UK house price tracker from Castle Trust is now 15 months old and it's made investors a double-digit paper profit so far: between 8.3% and 11.2%.
As we explained in the article Castle Trust Housa offers chance to cash in on Halifax House Price Index when it first launched, you can invest in the Housa fund to receive not just the gains in house prices, but up to 70% extra. You can also lose money if the index falls.
Castle Trust uses investors' money to finance shared-ownership loan deals with existing homeowners who have good credit records. Profits from the shared-ownership loans are used to pay investors their money back and their gains, which are based on the change to the Halifax house price index.
The risks
Having returned at least 8% over the past 15 months, the potential rewards are already pretty clear. But what about the risks?
A couple stand out for me.
Castle Trust states that if the borrowers on the other side of the shared-ownership loan deals take longer than average to pay them back, this could lead to difficulties.
As many lovemoney.com readers like to point out, you can't find anything that is "average" anywhere. Just compare how property prices in London have changed to any other region and you'll see that it is a rare homeowner who experiences the UK's supposed average price change.
The same is going to be true for lenders like Castle Trust. Lenders will not have identical results and some will be below average – including, potentially, Castle Trust. There's nothing to rule out Castle Trust borrowers taking longer than average to pay back their loans.
Castle Trust also indicates in its documentation that a property market fall of 25%+ could be a danger – and yet it dismisses this possibility all too easily in my opinion. Not because I'm forecasting falls soon. I don't do forecasts. But because such falls would not be strange or surprising in any asset class, be that shares, gold or property.
Large falls happen, often when they are least expected.
The safety net
While an investment in this house price tracker is not as safe as houses, Castle Trust's directors seem to have a good strategy for balancing its resources and its obligations. While a lot of the fund's success will come down to the judgement of the directors, they talk a good game, for the most part.
The biggest safety net though is the Financial Services Compensation Scheme. Unless you have invested vast sums of money, this scheme should compensate you for most of your losses in the event that Castle Trust is unable to pay you your dues.
How Housa compares to investing directly in your own property
The only sensible answer to this is that you don't have to make a choice between Castle Trust or buying your own property. You can do both.
You should see Castle Trust rather like you do an investment in any other funds. Remember, you can invest in Castle Trust through an ISA, just like you can with thousands of other funds. If you shop around, you could lower its entry fee from 3% to perhaps 0.5%.
As with investing in other funds, you shouldn't put all your money in any one of them, but spread it around to reduce your risks.
However, one potential disadvantage Castle Trust has over most other funds you'll come across is that your money is tied in.
What's worse, in my opinion, is that you could choose to tie your money in for as little as three or five years. Just as it is reckless to buy a house in the expectation of selling it just a few years later, so is it on the brave and foolish side to buy a house price tracker for a short time. The risks of losing money in the short term are too high.
Castle Trust offers a ten-year tracker, but that's a long time for many people to tie up their money. It has also just launched a Protected Housa, which not only tracks the Halifax house price index for a five-year term but also guarantees full capital protection should you hold the product until maturity.
What do you think? Does its performance so far make you more likely to give the Housa a try? Or would you only invest in physical property? Let us know your thoughts in the comments box below.
More on house prices and investing:
Castle Trust HouSA offers chance to cash in on Halifax House Price Index
Be the first to comment
Do you want to comment on this article? You need to be signed in for this feature