Are these Britain's best bank accounts?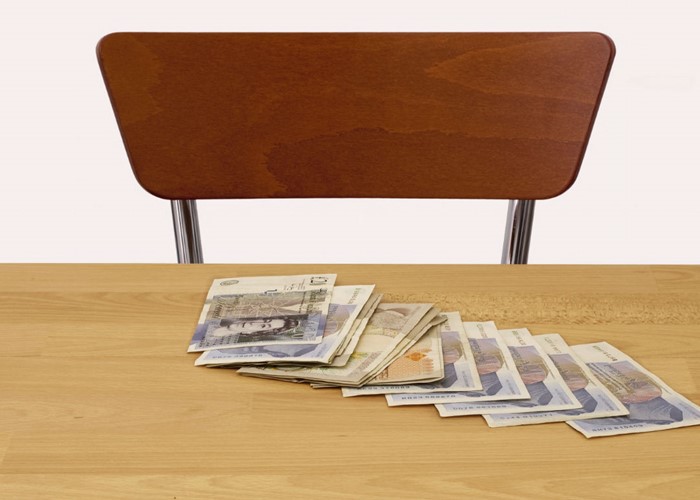 A quality standard body for financial services products has found only three current accounts worthy of accreditation.
For years, the Kitemark has been seen as an indicator of a product's quality and safety. Now the Fairbanking Foundation, a charity whose mission is to improve financial well-being, has been granted formal accreditation for a similar quality mark for the financial services industry.
The foundation's Fairbanking Marks are "granted in three, four or five star versions based on Fairbanking's assessment of the level of the financial well-being the product delivers".
Fairbanking's review process involves an analysis of the product, independent research involving customers who have the product, and a look at the company's complaints procedure for that product.
Finally, the assessors look at the rate and charges on the product.
Damningly, out of hundreds of current accounts out there, only three to date have been deemed good enough to even be reviewed, let alone be awarded Fairbanking Marks. Here's what they have to offer.
Secure Trust Bank basic bank account
Fairbanking Mark: 4*
The Secure Trust account comes with no overdraft but also no fees if direct debits and standing orders are rejected. It's open to all, even if you have a bad credit history and have been made bankrupt.
There's a monthly management charge of £12.50 and also a one-off account set-up fee of £12.50.
The account offers no debit card. Instead it comes with a prepaid MasterCard that pays cashback of up to 4% at 35 retailers including Asda, Argos, Boots, M&S and Wilkinson. A £5 fee is charged for participating in this scheme at the end of every year you hold the account.
You'll also be charged 50p for every cash withdrawal made at a UK ATM. However, there are no charges for loading money onto the card.
One of the unique features of this account is you can separate money to pay bills from money for everyday spending. The bill money stays in your account while the spending money is loaded onto the card.
Its online service also allows you to track and categorise your spending, much like our own free MoneyTrack tool, and potentially make savings.
It's potentially a useful account for people who want to try to control their spending but might be tempted to dip into the red. However, as the money in the account is not 'ringfenced' an important direct debit or standing order could be rejected so it still requires you to be carefuly with your spending.
If the prepaid card is used regularly, the cashback earned could offset some or all of the monthly account fee.
thinkmoney Personal Account
Fairbanking Mark: 4*
We recently looked at the thinkmoney Personal Account in depth. In a nutshell, it's another fee-charging account that is open to everyone.
The account costs £14.50 per month, or £21.25 for joint accounts. It also comes with a prepaid MasterCard with no charges for ATM withdrawals or loading the card.
As with the Secure Trust account, it holds money in two places. Money for your bills stays locked in your account, while any that's left goes onto your prepaid card.
You can also get help and support from one of thinkmoney's Money Managers on the phone.
The temptation to overspend is removed by separating the money into two places and not allowing access to the money for bills. It's a good way to get into the budgeting habit, although a tad pricey.
Find out more about the thinkmoney account
Lloyds TSB Classic Account with Control
Fairbanking Mark: 3*
This is essentially a paid-for extension of Lloyds' regular Classic account. The difference is that for £10 a month you won't pay any fees if you accidentally overspend – that's the Control bit. Instead, the payment will be cancelled.
However, if the payment is for rent, mortgage or another important bill, the control element means it won't be paid if it will take you into the red. This could be dangerous if you're prone to overspending, but also useful if you're just trying to spend on something non-essential that you just can't afford.
As with the normal Classic account, you get a Visa debit card. The account also pays 1.50% AER interest if you pay in at least £1,000 a month and stay in credit. Lloyds calls this Vantage.
This could be a useful account if you want a fee-free buffer to stop you from overspending, but it doesn't eliminate the risk that you might not have the money for an essential payment.
Alternatives to these accounts
If you don't want an overdraft, there are a host of other basic bank accounts out there but all of them require you to keep on top of your money or risk going overdrawn. And only Barclays' Cash Card is open to undischarged bankrupts.
If you feel comfortable with managing your money then the above accounts clearly won't be for you. There are a host of free current accounts out there, many with good incentives and interest rates.
For example, First Direct's 1st Account pays you £100 for joining, providing you pay in at least £1,000 a month and transfer all your direct debits and standing orders. You can also apply for an interest-free and fee-free overdraft of up to £250, just in case you do slip into the red occasionally. I'd argue that this account is potentially worthy of a Fairbanking Mark (based on my limited knowledge of the review process) and it consistently wins customer service awards across the board.
Meanwhile, Nationwide's FlexDirect account pays an interest rate of 5% AER for a year on balances of up to £2,500, far better than all easy access savings accounts, providing you pay in at least £1,000 a month.
More on banking
Be the first to comment
Do you want to comment on this article? You need to be signed in for this feature