Why you still need travel insurance for your UK holiday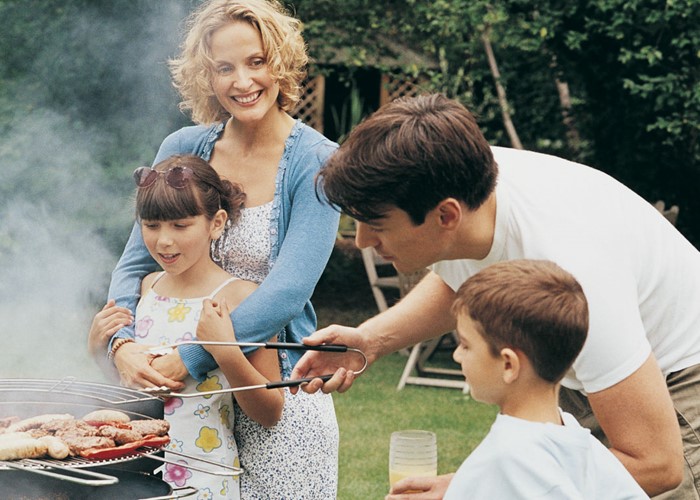 With finances tight and holidays expensive, more people are favouring a 'staycation' this year. But is your UK holiday covered by travel insurance?
According to a survey by hotel chain Travelodge, more people than ever are planning to stay at home this summer.
It found that two out of three families are resorting to a 'staycation' this year as the squeeze on household budgets and a weakened pound makes foreign holidays unaffordable.
According to the survey, the number of Britons holidaying in the UK rose from 35% in 2011 and to 41% in 2012, and this year is expected to jump to 65%.
But Brits holidaying in the UK need to check whether their travel insurance covers their trip.
Why you need travel insurance in the UK
You might assume that travel insurance is an unnecessary expense if you're staying in the UK for your holiday this year.
Obviously you won't need insurance for medical costs in the UK because you can rely on the NHS. So, if you have an accident or become ill during your holiday, you don't need to worry about a big bill.
But other aspects of travel insurance are still relevant to UK travel. Without insurance you wouldn't be covered for cancellation. This means if you fell ill before the date of departure and had to cancel your holiday you wouldn't get your money back.
In theory, your possessions would be covered by your home insurance if the policy included cover for items taken outside the home. But if you didn't have home insurance you'd be out of pocket if your stuff was stolen from your holiday accommodation or when you were out and about.
If you've got an annual travel insurance policy you might think that all your UK trips are automatically covered – but think again.
There are a number of terms and condition that might mean a holiday in this country isn't necessarily covered. These include where you go and how long for.
Pre-booked accommodation only
When Which? Money analysed 80 travel insurance policies, it found that most insurance providers insist any trip in the UK is to pre-booked accommodation, typically with a minimum stay of two consecutive nights.
Some insurers, such as ETA and Golfguard, required a minimum three-night stay. If you decide to take a chance and find a hotel when you arrive in your destination you won't be covered as your accommodation is not pre-booked.
The restrictions also stretch to the type of accommodation you plan to stay in. Most travel insurance policies specify that your holiday must be at a commercial property such as a hotel, bed & breakfast, hostel, cottage or similar accommodation rented for a fee.
If you're planning a camping holiday, you should check your policy first as some insurers, such as the AA, won't provide cover for tents.
How far are you going?
Many providers state that you won't be able to make a claim if your accommodation is less than 25 miles away from your home. Some policies, such as Essential Travel's Superior cover, insist that it must be at least 50 miles away.
Unlike the cover provided for trips taken overseas, the level of cover for UK trips may vary. For example, medical expenses for UK holidays are usually excluded, but this shouldn't be an issue as NHS treatment is free.
However, if you are taken ill on holiday and need to go into hospital, some policies pay for you to be transferred to a hospital near to your home. For example, Aviva includes "associated expenses" as part of its medical cover.
Finding the best travel insurance policy
Wherever you go on holiday it's important to make sure you're insured. A good travel insurance policy will cover medical costs, repatriation, cancellation, curtailment and baggage/possessions.
Other cover you should look for includes personal liability (in case you injure someone else), end-supplier failure (in case your airline or hotel goes bust) and terrorism cover.
If you travel more than once a year it's more cost-effective to have an annual policy rather than buying a separate policy for each single trip.
Compare travel insurance quotes with Lovemoney
More on travel:
The top ten money-saving travel apps
Sendmybag.com: beat budget airlines' rip-off baggage charges
The best prepaid cards for spending abroad
The best credit cards to use on your travels
Be the first to comment
Do you want to comment on this article? You need to be signed in for this feature