The cheapest small deposit fixed rate mortgage in ten years!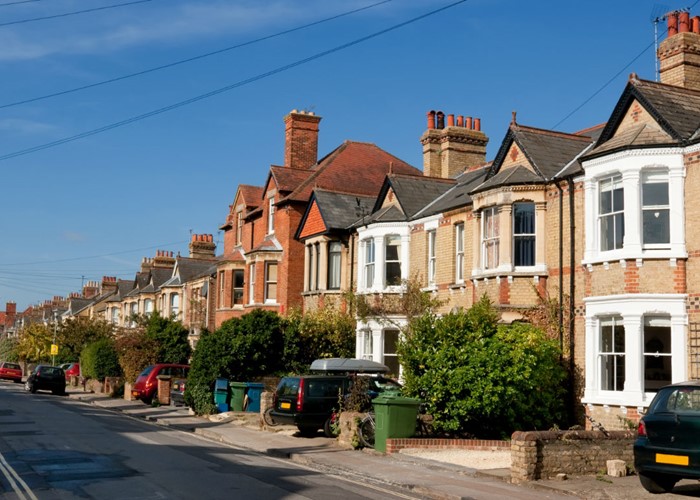 As first-time buyer numbers hit a five-year high, one building society has launched the cheapest fixed rate mortgage for borrowers with small deposits in a decade.
After five years of mortgage famine and sluggish property sales, the outlook for the UK housing market may just be showing signs of improvement. Indeed, this week the Council of Mortgage Lenders (CML) reported that the number of first-time buyers surged by almost an eighth (12%) in 2012.
A five-year high for first-time buyers
According to the CML, a total of 216,200 first-time buyers became homeowners in 2012. This is up 12% on the 193,000 who bought their first homes in 2011. What's more 2012 was the first year since 2007 that this annual total exceeded 200,000 borrowers.
In particular, the CML noted a strong increase in lending to first-time buyers in the final quarter of 2012, up 14% on the same period of 2011. First-time buyers accounted for three in seven (42%) of all lending for house purchase in the fourth quarter of 2012, up from the 38% typically seen.
Another sign of health is an increase in the number of mortgages with low deposits. While the average deposit for first-time buyers stayed at 20%, where it has stood for the past two years, around one in five (20%) borrowed at least 90% of the value of their homes.
In total, 540,200 home loans for purchases were granted in 2012, with £80.9 billion borrowed in total. Again, this was the largest yearly total since 2007. The total number of loans is up 6.2% year on year, while the lending total is up by 7.4%, so borrowers are borrowing more when buying homes.
Taken together, these trends suggest that, at long last, the housing market may be starting to gain some momentum. Then again, in this post-crash era of austerity, getting too confident too early could cost buyers plenty, so there's no need to rush headlong into a purchase.
Cheap money floods the market
The main reason for the recent surge in mortgage lending is that banks, building societies and other lenders are awash with cheap money from the Funding for Lending Scheme (FLS). With lenders able to borrow via the FLS at rates as low as 0.25% a year, they have access to a deep pool of liquidity from the Bank of England. As a result, interest rates on home loans are plumbing record lows.
In fact, hardly a week goes by without at least one lender launching its 'lowest ever' fixed rate for home buyers. As a result, the average rate for a fixed-rate home loan has dived from 4.25% a year last August 2012 (when the FLS was launched) to a mere 3.84% a year today. Thus, thanks to the FLS, the average fixed rate now costs nearly a tenth (9.6%) less than it did six months ago.
For more, check out How low can fixed rate mortgages go?
Borrow at 3.99% fixed with a 10% deposit
In 2012, five out of six first-time buyers (83%) took out a fixed-rate home loan, in order to guarantee their monthly repayments for a certain number of years. This peace of mind is vital for first-time buyers, who tend to be most stretched during the early years of home ownership.
To take advantage of this growing demand, the Marsden Building Society has launched the lowest fixed rate mortgage for first-time buyers seen in ten years. This ground-breaking mortgage charges a fixed rate of 3.99% a year until 31st July 2015, yet is available to buyers with just a 10% deposit. The arrangement fee is £1,098 and the maximum advance is £250,000.
Furthermore, this best buy mortgage also comes with a free valuation, while remortgages qualify for free legal fees. Again, this brings down the upfront costs for buyers, making buying a home slightly more affordable and enticing.
Given that this is the first time in a decade that the 4% mark been breached for a fixed-rate mortgage available up to 90% loan-to-value, this really is a ground-breaking step for Marsden BS.
Use lovemoney.com's innovative new mortgage tool now to find the best mortgage for you online
At lovemoney.com, you can research all the best deals yourself using our online mortgage service, or speak directly to a whole-of-market, fee-free lovemoney.com broker. Call 0800 804 8045 or email mortgages@lovemoney.com for more help.
This article aims to give information, not advice. Always do your own research and/or seek out advice from an FSA-regulated broker (such as one of our brokers here at lovemoney.com), before acting on anything contained in this article.
Finally, we tend to only give the initial rate of a deal in our articles, but any deal which lasts for a shorter period than your mortgage term may revert to the lender's standard variable rate or a tracker rate when the deal ends. Before you take out a deal, you should always try to find out from your lender what its standard variable rate is and how it will be determined in the future. Make sure you take all this information into account when comparing different deals.
Your home or property may be repossessed if you do not keep up repayments on your mortgage.
More on mortgages:
Be the first to comment
Do you want to comment on this article? You need to be signed in for this feature