Easy Finance Club: the payday lender with an APR of 68,300%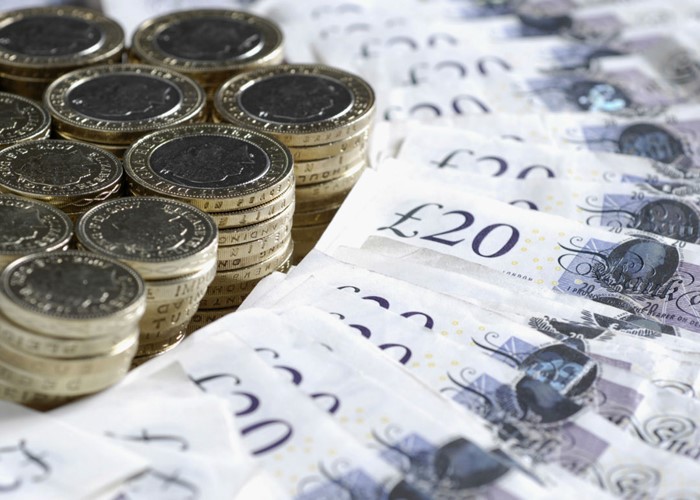 Payday lenders are well known for their sky high interest rates but Easy Finance Club boasts an APR well into five figures.
Easy Finance Club charges a whopping £65 in interest and fees on a loan of £100 for 28 days. This equates to an APR of 68,300%, as opposed to 3,300% as stated on the Easy Finance Club website.
In comparison, the same loan with Wonga would cost £34.64 in interest and fees – still arguably outrageous, but considerably cheaper.
Who is Easy Finance Club?
Easy Finance Club is part of a bigger company called Web Loans Processing Ltd.
Web Loans Processing seems to have a number of trading names in the payday arena including Community Payday which charges £12 per week per £100 borrowed, or £48 for borrowing £100 over 28 days.
APR discrepancies
It's been a long-standing argument from the payday industry that APRs are irrelevant as payday loans are not designed to be paid back over a year. However, lenders are obliged by the Consumer Credit Act to show the APR of their loans.
Some of the published APRs recently came under scrutiny when guarantor loans company Amigo Loans double-checked lenders' calculations.
It found that a number of payday companies weren't showing the true cost of their loans. We've done our own sums and found similar results. Easy Finance Club was one of the worst offenders, with its claim that it lent at an APR of 3,100% - in reality its APR is a whopping 68,300%.
The maths bit
Calculating payday loan APRs isn't easy. To arrive at an answer you need to calculate the interest on the period in a representative example (i.e. borrowing £100 over 28 days), and use this figure to calculate the annual rate of interest, then take compound interest into account.
Why else you should avoid this lender
It's not just the massive charges that both Easy Finance Club and Community Payday levy that raise eyebrows; some of the statements on their websites are, to put it politely, questionable.
For example, Easy Finance Club says: "Easy online form. This looks good on your credit file as it shows that a lender has completed its risk."
In reality, payday loans may look bad on your credit file as some mortgage lenders are openly saying they won't lend to someone who's taken out a payday loan. For more read How payday loans can scupper your chances of a mortgage.
Web Loans Processing response
I questioned Web Loans Processing about its high costs and suspect APR calculations. This is the response I received:
"Community Pay Day (CPD) and Easy Finance Club (EFC) are new brands in the market, which service customers with particularly challenging credit circumstances. We are willing to help these people.
Our cost reflects the increased bad debt risk of helping these customers.
Many of the costs of issuing a loan are fixed, like credit check etc, and irrespective of the size of the loan. Such transaction costs have the effect of distorting the headline percentage when a customer chooses a small loan.
We pride ourselves on making all the costs clear and understandable to help our customers make an informed decision.
We also regularly remind customers during the loan to make sure they remain in control of their finances and know in advance how much and what to pay.
CPD and EFC are 'Ping Tree' focused and offer customers funding when banks and other payday lenders won't."
I'm still waiting for a response from the firm on whether its advertised APRs are accurate...
More on payday loans:
The best alternatives to payday loans
The dangers of multiple payday loans
How payday loans can scupper your chances of a mortgage
Be the first to comment
Do you want to comment on this article? You need to be signed in for this feature