Tesco announces line rental increase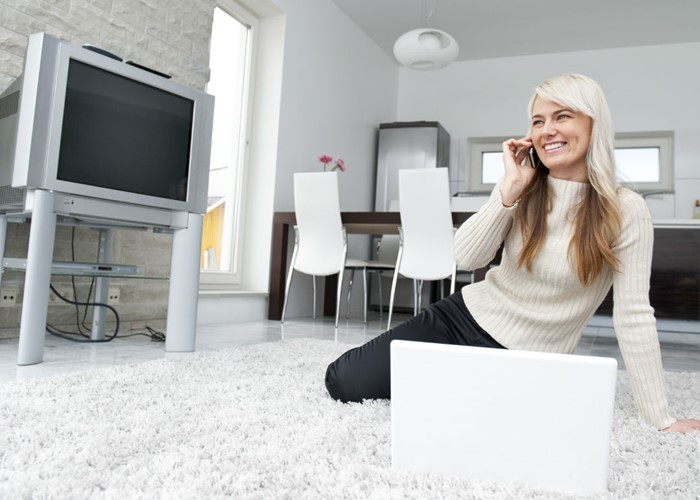 Tesco has announced a rise in the price of its line rental and some call costs but a fall in the price of some broadband packages.
Tesco is the latest company to announce a price rise in its line rental charges, from £13.75 to £14.90 in March 2013.
Customers on a contract will be able to opt out of paying the increased fees but must do so within 30 days of being notified about the changes.
Prices are also changing on other packages but Tesco says that after these rises its prices will be frozen until 2014.
Tesco price rises
Most Tesco broadband and home phone customers will see a monthly rise of £1.15 from 1st March in the cost of line rental.
There will also be a host of other changes to calls and packages which can be viewed on the Tesco website.
The rate for calls to UK landlines and 0845/0870 numbers is rising from 7.5p to 8.4p per minute and the standard connection fee will go up to 13.8p, from 12.5p.
Customers using Tesco Broadband but who are outside of the company's network will also see a rise in certain packages. Those with the Tesco Broadband with Inclusive Evening and Weekend package will have to pay £2 more per month while those on the Inclusive Anytime Calls package will see a rise to £20.50, from £18.50.
The rates for calling certain international destinations, including Australia, France, Hong Kong and Turkey, will increase from 7.5p to 8.4p per minute.
Customers in the Tesco Broadband network area will see a fall in the price of an evening and weekend calls package from £6.50 to £6 and the Anytime call package will also be 50p a month cheaper.
Price rises
The news from Tesco is no real shock as all the other major telecommunications providers have made similar announcements in the past few months.
BT, Sky, Virgin and Talk Talk are all pushing up prices and BT now charges the most at £15.45 a month. Tesco, traditionally a cheaper provider, will be more expensive than Sky, AOL and Plusnet but cheaper than Virgin Media, BT and Talk Talk.
| | | | |
| --- | --- | --- | --- |
| Provider* | Price before increase | Price after increase | Date of price increase |
| Plusnet | £12.99 | £13.99 | 18th Nov 2012 |
| Sky | £12.25 | £14.50 | 1st Sept 2012 |
| Virgin Media | £13.90 | £14.99 | 1st Feb 2013 |
| AOL | £13.90 | £14.35 | 1st Jan 2013 |
| BT | £14.60 | £15.45 | 5th Jan 2013 |
| Talk Talk | £14.50 | £14.95 | 1st Jan 2013 |
| Tesco | £13.75 | £14.90 | 1st March 2013 |
*source:Broadbandchoices
How to avoid paying more
Tesco is allowing customers to switch out of a contract if they don't agree with the price rises. But if this applies to you, you need to do it soon as you've only got 30 days from receiving notification about the price rise to switch to a cheaper provider.
Paying in one go for your line rental is also cheaper, but you need to have this ready cash in the first place to do so.
Are you a Tesco customer? Do you think it's fair prices are going up and will you switch to another provider to avoid paying more?
More on broadband
Be the first to comment
Do you want to comment on this article? You need to be signed in for this feature