New websites allow landlords to review their tenants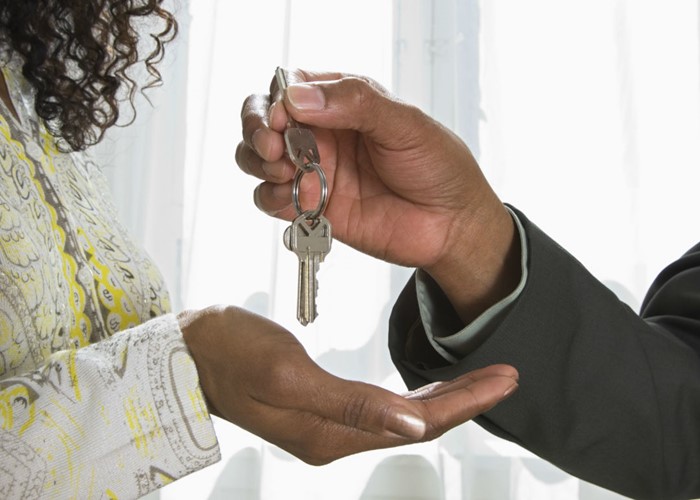 Several new websiteslike Tenant ID, Tenantshistory.co.uk and Landlord Referencing have sprung up, helping landlords check out prospective tenants. But are these sites treating tenants fairly?
It's every landlord's worst nightmare: a troublesome tenant who doesn't pay the rent on time or trashes the property. If only you knew what they were like before they moved in.
The good news is that now you can do just that.
The issues
Landlords have always been able to credit check tenants, but the report you get back from a credit reference agency doesn't tell the full story. You'll know if a potential renter has had any county court judgements against their name or been declared bankrupt, but not their attitude to paying the rent on time or how they behave as a tenant.
Obviously you could ask a potential tenant for a reference from their previous landlord, but these are notoriously easy to fake: it's as simple as getting a friend to pose as your ex-landlord and handing over their phone number.
Earlier this year Experian announced it would be including rent payments on credit reports but said it would take a minimum of 12 months for it to sign up a significant number of lettings agents and landlords to the service.
So landlords have to do a bit more digging to get the true story about the people they're handing over their property to.
Landlord referencing
One of the first landlord communities to get involved with tenant checking was Landlord Referencing.
LRS, as it's known, is a "landlord networking site". It markets itself as a community which aims to help landlords find out more about potential tenants' rental history and character.
The site has more than 20,000 members and is still growing. Landlords can upload details of bad tenants who leave properties owing rent or causing damage, and warn other landlords.
It also sends alerts to members warning them of possibly bad tenants. If you recognise a name on an alert – because they've applied to rent your property – you can check their National Insurance number and date of birth and, if they match, be put in touch with their ex-landlord.
Tenant ID
Rival referencing site Tenant ID is owned by credit reference agency Call Credit. It describes itself as "a national database that stores the lettings behaviour of a tenant" and claims its unique report shows how a tenant has developed over time so landlords can be confident they are matching the right tenant to their property.
The concept works by members (landlords, agencies, housing associations and local government) joining together and sharing data.
The site says it complies with the Data Protection Act as landlords need a tenant's permission before uploading their details – this can be obtained by adding a clause to the tenancy agreement at the outset. Obviously if you find a tenant not happy with this clause, it might set alarm bells ringing before the tenancy agreement is signed.
Tenants History
Another similar site is tenantshistory.co.uk. Registered landlords can search for a prospective tenant, and approach the existing/previous landlord for a reference if required. They can also view the tenant's residential address history, contract dates and a rating from the previous landlord.
It has even created an "Early Bird Warning" system which emails out a warning when a landlord notifies the site of a bad tenant rating.
Are these sites fair?
Lately we've heard lots about how hard things are for tenants and "Generation Rent", but life can get pretty difficult for landlords saddled with a tenant who stops paying the rent.
As my colleague Reena Sewraz explains in How to evict bad tenants evicting a problem tenant can be a time-consuming and costly process. If the tenant doesn't leave when asked the landlord can end up taking them to court which can take several months – and if the tenant eventually does a runner, the landlord has little chance of recovering their costs or any unpaid rent.
The problem can be especially stressful for "accidental landlords" with just one property rented out and without the cashflow generated by larger portfolios.
As an ex-landlord I'm inevitably in favour of being able to check out prospective tenants as much as possible. During five years of being a landlord, I had one or two bad experiences and I wish I'd know what some of my tenants were like before they moved in.
But tenants, on the other hand, might have other ideas. Should you be worried about what your landlord is saying about you?
More on renting your home:
Tenants: how to get your deposit back
Landlords hit by first mandatory licensing scheme
Be the first to comment
Do you want to comment on this article? You need to be signed in for this feature