Post Office leads the market with new easy access savings account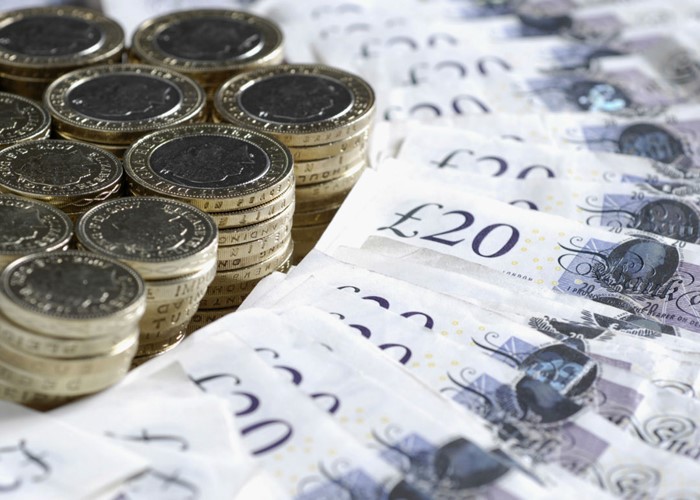 The Post Office has taken top spot with its new easy access savings account.
It's not easy for savers at the moment. Inflation threatens to devalue money put away, pitiful rates mean it is harder to fight this battle and sometimes minimum deposit restrictions - as well as withdrawal limits - are imposed on the best accounts.
With all this to contend with it can be a minefield to navigate the right place to leave your money to chase the best returns.
With an instant or easy access savings account, you can add to your savings pot at any time and (with most) withdraw your cash whenever you want. Because of this flexibility, firms typically offer lower rates compared to other saving options.
So let's take a look at the new market-leading easy access account from the Post Office to see if it can cover all the bases savvy savers are looking for.
The Post Office Online Saver Issue 5
The first thing to note about the Post Office Online Saver Issue 5 is the rate. With the account you'll earn 3.17% AER on your cash, and you only need £1 to get started.
The account is truly easy access as it offers unlimited withdrawals, so you can ensure your money is earning a nice rate of interest but is readily available in an emergency.
The nearest rival account is the Nationwide BS MySave Online Plus, but you would need a £25,000 deposit in order to qualify for the top 3.17% rate (a £1,000 deposit will get you a much lower rate of 2.85%). What's more, with the Nationwide account, you are only able to withdraw once, which doesn't really make it easy access at all.
So what are the best easy access accounts available at the moment for savers with only a modest investment?
Top 10 easy access accounts you can open with just £1
Account

Interest Rate AER

Withdrawal limits

Bonus

3.17%

None

1.52% bonus for first 12 months

Coventry BS
Online Saver (3)

3.15%

Four penalty free withdrawals per year

1.15% bonus for first 12 months

3.10%

None

2.56% gross bonus fixed for 12 months

Principality BS e-SAVER Issue 5

3.01%

None

1.36% bonus for first 12 months

Allied Irish Bank (GB) Savings Direct
Easy Access Reward Account

3.00%

Four penalty free withdrawals per year

1.50% bonus fixed for five years

3.00%

None

2.50% bonus for first 12 months

2.80%

None

1.55% for 12 months

Virgin Easy Access E-Saver Issue 2

2.60%

None

Bonus free

2.50%

None

Bonus free

2.50%

None

Bonus free
It's not all easy with easy access accounts
There is one key thing to remember with an easy access account that makes them a bit more complicated - some come with a bonus.
These accounts have an advertised rate that includes a boost which expires after a period (usually 12 months). At this point your savings are dumped onto a significantly lower rate of interest and you will need to remember to move your savings on.
Some people view bonuses as a bit of a gimmick and prefer the peace of mind a bonus free account can provide. However, as you can see from the table, these accounts offer significantly lower rates. The best I was able to find that allowed you to start saving with just £1 was a rate of 2.60% from Virgin.
Be the first to comment
Do you want to comment on this article? You need to be signed in for this feature