Selling homes: How to do it in a slump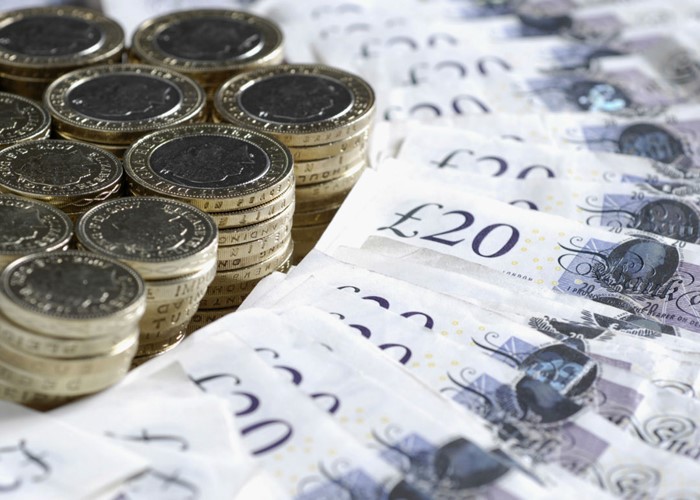 The property market has slowed to a crawl, making selling your home increasingly tricky. These 10 tips will help you shift that property!
Thanks to the credit crunch both house prices and property sales have dived from their peaks of 2007.
The table below shows the number of UK property transactions for values of £40,000 or more over the last few years, and demonstrates just how sharply things have slowed down.
Tax year

Number of

sales (000s)

2005/06

1,590

2006/07

1,853

2007/08

1,688

2008/09

931

2009/10

991

2010/11

981
As you can see, the number of property sales peaked at over 1.85 million in 2006/07, before slipping to just below 1.69 million in 2007/08. Since then yearly sales plunged and have been below one million for three tax years in a row.
In other words, with sales running at roughly half of their former peak, buyers have the upper hand and the seller's market of the Noughties is long gone!
Be a smarter seller
Then again, despite the weak state of the UK property market, smart sellers can take sensible steps to improve their chances of selling their homes at the right price and time. Here are 10 tips to ensure a successful and smooth sale:
1. Research previous sales
Prior to putting your house on the market, do your research. Before you can price your own property, you must first discover how much similar properties have previously sold for. Obviously, when casing the market, you're not after a history lesson, so don't look back more than, say, two or three years.
Ideally, what you want is a reasonable list of recent sales of similar properties in your area. The best way to do this is online, via websites such as Nethouseprices.com, Zoopla, Mouseprice, OurProperty and UpMyStreet.
2. Check out the competition's prices
After checking out historic sales, your next step is to find out the current state of your local market. You can do this by speaking to local estate agents, but the web also has a great deal to offer here.
Do your homework using websites such as rightmove, Primelocation, FindaProperty, Zoopla and Globrix.
3. Set a realistic price
In the boom years before the property slump arrived in 2007, the UK property market very much favoured sellers. With borrowers taking on ever-larger mortgages with ever-lower deposits, property prices were pushed through the roof.
Today, with demand exceeding supply, sellers will succeed only by realistically pricing their properties to sell. Indeed, last month, four out of ten sellers cut the asking price of their homes, according to Zoopla. In January 2012, the average price cut was £19,600 (or 7.5%), which is the highest drop on record at Zoopla.
Therefore, if you really do want to sell in a competitive market, then set a realistic asking price -- and be willing to make price cuts. Always remember that your property is worth only what a buyer is willing to pay, and not how much you want to get.
4. Forget the gimmicks
In today's weakened market, there's little point in using freebies and gimmicks to make your property seem more attractive. While you may think it's a good idea to throw in a car, or offer to pay the buyer's Stamp Duty, these concessions won't sway most buyers.
All they really care about is paying the lowest possible price!
5. Be aware of the tax thresholds
Rates of Stamp Duty Land Tax (SDLT) vary according to the purchase price of a property. Here are the current rates:
Up to £125,000

Nil

Purchase price

SDLT rate

Over £125,000

to £250,000

1%*

Over £250,000

to £500,000

3%

Over £500,000

to £1 million

4%

Over £1 million

5%
* Nil for first-time buyers
As you can see, Stamp Duty rises at the £250,000, £500,000 and £1,000,000 thresholds. Therefore, if your property is priced just above one of these thresholds, then it may prove more difficult to sell. Reducing the price to bring your property into a lower tax band will increase its attractiveness to potential buyers.
6. Warn buyers about 25 March
From 25 March 2010 to 24 March 2012, the SDLT threshold for first-time buyers was lifted from £125,000 to £250,000. However, any transactions completing on or after 25 March this year will lose this concession.
Therefore, if your property falls into the £125,000 to £250,000 price range, then do mention this tax saving to potential buyers. The rush to beat this tax deadline may speed up your sale.
7. Find the right estate agent
Estate agents are very simple creatures: they want to make a sale, collect their commission and move on. There's no point in being loyal to one particular agent -- you must play them off against each other. Get valuations from at least three agents with expertise in selling properties like yours.
Don't be tempted to go with the agent who sets the highest price, as this could scupper your chances of a quick sale. Your goal is to find an agent who can deliver more than the minimum price you are willing to accept.
To find the right agent, get recommendations from local homeowners, such as neighbours, friends and family. Expect to pay a fee of 1% to 2% for 'sole agency' (one agent only), or 1.5% to 2.5% for 'multiple agency' (competing agents).
Also, be sure to read How to make your estate agent work harder.
8. Advertise online
If you have impressive selling skills and are willing to put in the effort, then you could save thousands of pounds by cutting out estate agents from the property equation.
To advertise and sell your property online, try websites such as HouseWeb, PropertyBroker and Tepilo. Also, place classified ads in your local newspapers, as well as buying or making a for-sale board.
9. Show off your home at its best
To identify any potential problems with your property, have it surveyed before putting it up for sale. After fixing any problems, you can boast to buyers that your home is in tip-top condition.
Also, make sure that your house has 'kerb appeal' by cleaning up your garden and the front of your building. For example, you should tidy and weed your garden, remove any mess, and clean your windows until they shine.
Similarly, spring clean the inside of your house until it is spick and span, and hide away any clutter. It may pay to have your house and carpets professionally cleaned and, perhaps, have a painter and decorator touch up any sub-standard walls and woodwork.
10. Nice neighbourhood?
As life is lived locally, it's important to show off your neighbourhood in its best light. Providing potential buyers with details of local schools, transport links and leisure facilities will help demonstrate the attractiveness of your area.
Finally, if you have lovely neighbours, then be sure to tell potential buyers. After all, no-one wants to move in next door to noisy or nasty neighbours!
More: Compare and find magnificent mortgages | The worst way to pay your mortgage | This mistake could cost you your home
Be the first to comment
Do you want to comment on this article? You need to be signed in for this feature