Sainsbury's expands Aldi price match scheme: here's how it works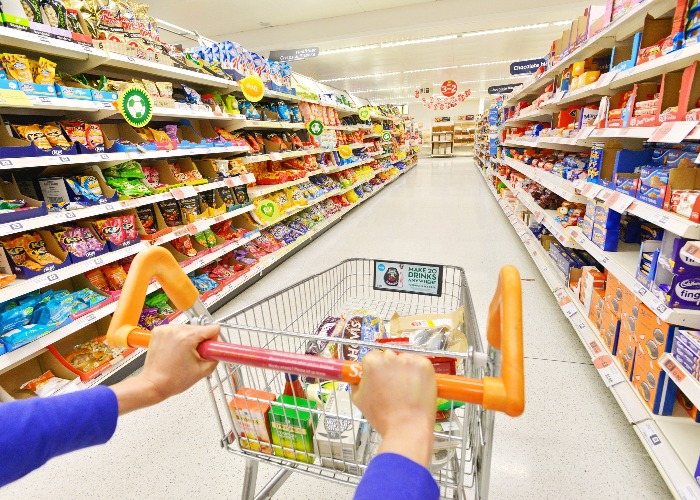 The supermarket will add 100 more items to the promotion, including meat and poultry for the first time.
Sainsbury's has ramped up its price match promotion with deep discounter Aldi.
The move means a further 100 products are being added to the scheme, whereby the supermarket giant promises to match the prices on specific items charged by its deep discounter rival.
As a result, there will now be 250 items included in the price match.
These will now include meat and poultry, which had not previously been part of the scheme. As a result items like chicken breast, beef mince, butter, oven chips and cauliflower are all now included.
According to Sainsbury's, around 6% of its volume is now matched for price with the deep discounter, with promises for this figure to increase in the months ahead.
The supermarket has also promised to install clearer signing around its stores, to make it easier for shoppers to identify the best deals for them to keep costs low.
Competing for the pounds in our pocket
Sainsbury's isn't the only supermarket to note the challenge that the budget stores pose to them. Tesco has its own price match scheme in place, again with Aldi, for example.
What's more, virtually every week at the moment the big supermarkets announce some sort of new promotion which they claim will help shoppers save cash and reduce their spend on food.
For example, we've had Asda introducing a 'drop and lock' offer, where it promises to not only cut the costs of household essentials but keep them at that low point for an extended period.
Morrisons meanwhile has slashed the prices on 500 essential items, while many of the big supermarkets have revamped and relaunched their own-brand lines.
We've even had Asda launching a price-matching scheme with Home Bargains, to appeal to shoppers for their needs beyond regular food.
It's a pretty clear indication that supermarkets across the board understand that money is tight for their customers, and that by at least appearing to take those concerns seriously they can try to hang onto their custom.
The battle for value
It's worth recognising just how well Aldi and Lidl compete with the big guns when it comes to delivering value to shoppers.
Every month, Which? tracks the value of a typical basket of goods across all of the main supermarkets, covering items like bread and toothpaste that most of us buy on a regular basis.
Here's how the 18-item baskets compare for May:
| | |
| --- | --- |
| Supermarket | Basket price |
| Lidl | £23.55 |
| Aldi | £24.60 |
| Asda | £26.28 |
| Morrisons | £27.06 |
| Sainsbury's | £27.32 |
| Ocado | £28.14 |
| Tesco | £28.26 |
| Waitrose | £31.85 |
As you can see, there's a pretty stark difference between the deep discounters and the big high street names. Sainsbury's for example is going to cost £4 a week more than Lidl, a difference that might seem fairly modest but will quickly add up.
The contrast between the deep discounters and Waitrose is even more significant, with the latter costing a whopping £8 a week more currently.
The impact of inflation
It's not exactly a secret that we are in a high inflation period at the moment, with warnings that inflation could hit 10% later this year.
Our food costs are a big contributor to that rate of inflation too. The latest data from the British Retail Consortium suggests that the price of fresh food jumped by 4.3% in May, taking it to its highest level in a decade.
It seems that the price rises are far from over too, with the grocery trade body IGD warning that price rises of a frankly terrifying 15% later this summer are possible.
That's not the sort of price hike that you can brush off ‒ money is already tight for an awful lot of people, and the situation only looks likely to worsen from here.
As a result, more and more people are going to be looking carefully not only at what they are buying but where they are buying it, in the hope of identifying savings.
This update to the Sainsbury's price match is the latest effort in the battle to appeal to cash-strapped shoppers, but it certainly won't be the last.
Be the first to comment
Do you want to comment on this article? You need to be signed in for this feature