Asda and Morrisons cut prices in response to cost of living crisis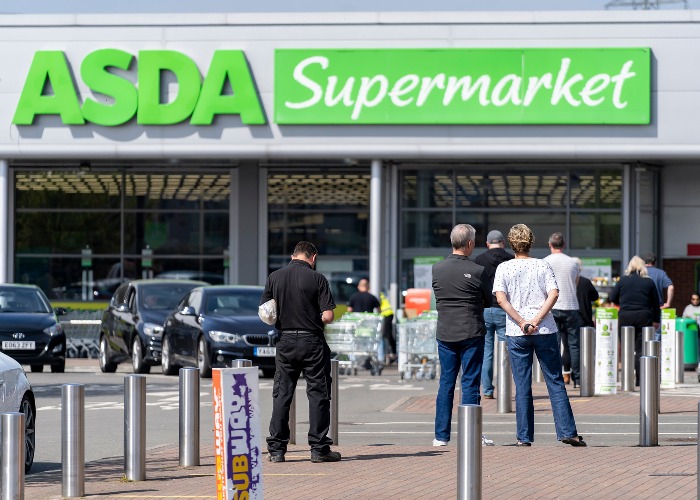 Cuts come after food inflation hits highest level in a decade
Two of the nation's biggest supermarkets have announced sweeping price cuts, aimed at shopping in their stores more wallet-friendly.
Asda has said that it will 'drop and lock' the prices of around 100 products popular with families in response to the cost of living crisis.
The products included in this promise include things like fresh fruit and vegetables, fresh meat, soft drinks and frozen items. On average prices will drop by around 12% but there are some far bigger reductions ‒ 500g of Asda easy cook rice for example is being reduced from £1 to 75p, a 25% drop.
Crucially, Asda has said these price changes aren't just a short-term promotion either, but prices will be held down until the end of the year.
It's also worth noting that the Asda price drops come ahead of the launch of a new 'Just Essentials' range, which will replace the existing Smart Price range, of 300 low price essential items.
Asda isn't the only big supermarket name targeting price cuts in response to the current economic situation though.
Morrisons has also announced it is cutting the cost of more than 500 items, including fresh meat, frozen items, store cupboard stables and cereal.
For example, a 30-pack of own-brand eggs is dropping from £3.40 to £2.99, while 430g of diced beef will now set you back £3.59 rather than £3.99.
The supermarket said that the changes would make a "noticeable and long-term" difference to the bank balance of shoppers.
Hitting us in the wallet
There's no escaping the fact that the weekly big shop is getting more expensive. The latest analysis by the experts at Kantar World Panel at the end of March found that food inflation over the prior four weeks had hit 5.2%, the highest level seen since 2012.
There are many reasons behind this hike, from rising fuel costs to supply chain issues to the conflict in Ukraine. This perfect storm is simply driving up the price of our supermarket shop, at a time when money is already stretched due to all the other increasing costs on everything from energy bills to the tax we pay.
Changing how we shop
Food is an essential purchase ‒ you can't simply cut it out of your spending, though you can reduce the amount you spend. And it seems that we are already taking steps to do that where we can.
For example, the analysis from Kantar found that shoppers are increasingly turning to own label products, rather than the more expensive branded alternatives.
Some shoppers are not only changing that they buy, but where they purchase it too.
Kantar's data on supermarket market share shows that the share taken by the big names has dropped markedly since the start of the year. Tesco's share has dropped from 27.9% to 27.4% for example, while Sainsbury's has fallen to 15.1% from 15.7%.
By contrast, only a few retailers have seen their share head in the other direction: Aldi, Lidl and Co-op.
That seems a pretty clear message to me. If shoppers don't feel like they are getting value for money at their existing supermarket of choice, then they will head somewhere cheaper.
It's encouraging that supermarkets are at least sufficiently in touch with their customers that they recognise the struggles people face. What's more, it's also a positive that they have grasped that proper price cuts on the items we all buy, rather than irrelevant promotions, are the way to help.
Realistically, the economic troubles are only going to become more pronounced in the weeks and months ahead. As a result, supermarkets that want to keep our custom are going to have to look at their pricing and how they can stand out from the crowd.
So don't be surprised to see more price cuts unveiled by big names and small.
Be the first to comment
Do you want to comment on this article? You need to be signed in for this feature