Petrol and diesel: record fuel prices prompt CMA investigation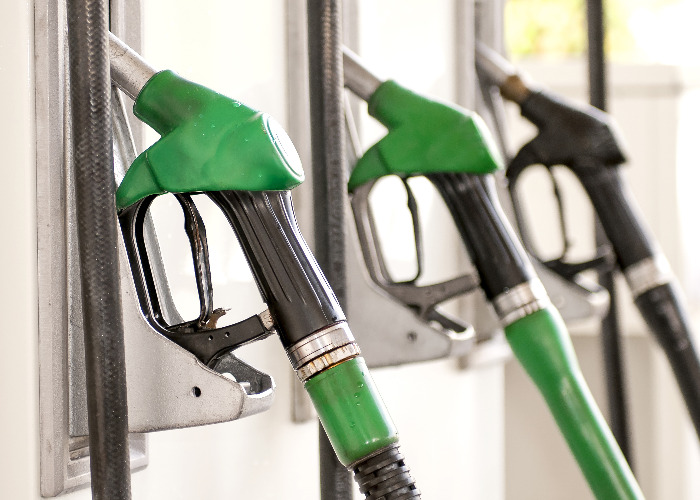 Drivers aren't seeing the benefit of the Government's Fuel Duty cut.
Kwasi Kwarteng, the Business Secretary, has tasked the Competition & Markets Authority (CMA) with an "urgent review" of the fuel market, to get a sense of how well ‒ or perhaps how poorly ‒ it is operating, and whether drivers are getting a raw deal as a result.
He also called on the CMA to outline what else can be done, whether by the Government or the CMA itself, to strengthen competition or improve the transparency over the prices we pay for our fuel.
The rising cost of filling up
There's no escaping the fact that the cost of filling up has increased at an extraordinary rate recently.
It also passed a particularly unpleasant new threshold last week, with figures from Experian Catalist showing that the average price of a litre of petrol had hit 182.3p.
That weekly increase of 1.6p meant that the cost of filling a typical family car had passed £100.
It was a similar story with diesel, as the price of a litre moved to 188.1p.
The RAC described it as a "truly dark day" for drivers.
It also pointed out that the price of fuel at supermarkets ‒ which are often cheaper than what you pay at regular garages ‒ had jumped to new records.
For example, the average cost of a litre of petrol had jumped 2.5p to 175.91p.
What Fuel Duty cut?
What makes those rising prices all the more incredible of course is the fact that we are not far removed from the Fuel Duty cut announced by Rishi Sunak, the Chancellor of the Exchequer.
It was back in March, at the Spring Statement, when Sunak revealed the 5p-a-litre reduction, which he described as the "biggest cut to all Fuel Duty rates ever".
At that point, the Government argued that the cut would take £3.30 off the cost of filling up a family car.
However, it was immediately called into question whether much of this duty cut was actually being passed on to drivers at all ‒ just two days after the cut, the AA suggested that no more than half of the cut had filtered into prices, and since then we have only seen pump prices rocket.
Indeed, this has been a big driver in Kwarteng's decision to task the CMA with investigating ‒ there's little political value in a tax cut if nobody feels the benefit, after all.
Huge tax bill for motorists despite Fuel Duty cut
It's important to recognise what a big earner Fuel Duty is for the Government, even with the latest Fuel Duty.
As has been pointed out by the researchers at FullFact, between Fuel Duty and VAT, half of what we pay when we fill up goes to the Treasury.
To put that another way, when you fill up and it costs you £100, £50 of that is going straight to Sunak and gang, rather than actually paying for the fuel you're purchasing.
That would stick in the craw at the best of times, but it's particularly galling when we are in the current cost of living crisis.
People are having to account for every penny, and the reality is that for many people ‒ particularly those outside of major city centres ‒ there simply is no alternative to a car currently.
As prices rise, VAT receipts do too, meaning that there will be at least some within the Government who are not exactly devastated at the current state of play.
Protecting yourself
There are obviously big external factors, like the war in Ukraine, which are having a significant impact on the price we pay at the pump.
As the RAC pointed out, wholesale costs have risen by five times more than that 5p-a-litre cut since March.
And while it's encouraging that the Government is at least aware of the issue, I'm not sure we should necessarily hold our breath in anticipation of material action.
However, there are things that individual drivers can do to keep our fuel expenditure to a minimum.
Obviously only using the car when necessary is a good start, but that isn't always something that people can cut down on, particularly if you rely on your vehicle for work.
Thinking carefully about precisely where you fill up is important.
For many of us, it will simply mean heading to the nearest or most convenient garage, but that can be an expensive tactic. It doesn't take long to research prices on the likes of PetrolPrices.com, and it can mean that you find far cheaper places to refuel.
It's also a good idea to make use of any membership schemes which can help you reduce the price you pay.
We've highlighted some of the top fuel loyalty schemes, so you can find out the best one for you.
Be the first to comment
Do you want to comment on this article? You need to be signed in for this feature