Clubcard: Tesco to scrap paper vouchers for 'selected' loyalty scheme members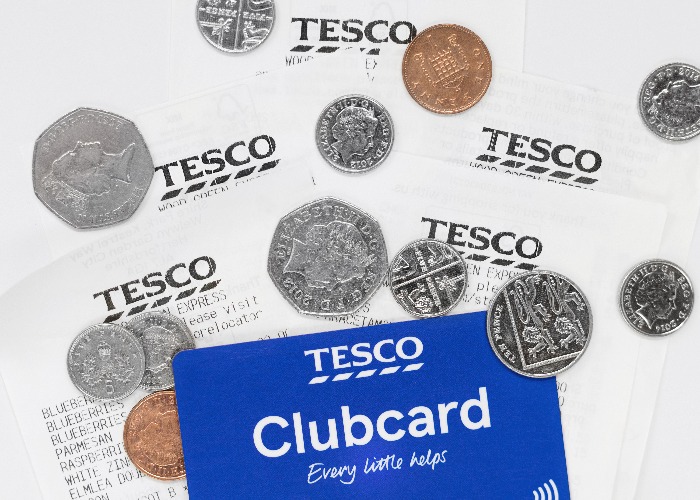 Supermarket will no longer send vouchers in the post to certain members, unless they actively request them.
Tesco Clubcard is one of the nation's biggest and most popular loyalty schemes.
The scheme has a whopping 20 million members, and allows you to accrue points when you shop in the supermarket or fill up at its petrol stations.
Those points can then be converted into vouchers to spend either with Tesco or its partner firms, and I can say from experience that it's had some brilliant money-saving deals in the past.
However, it's now been revealed that Tesco is shaking up the Clubcard scheme in a way that could mean some people miss out on those hard-earned rewards.
Going online
Tesco Clubcard members will be accustomed to regularly being sent vouchers in the post.
You can tear them out of the letter and then take them to your local store, to cover some of the cost of your shopping if you wish.
And if you don't use them in that way, those vouchers can instead be converted for use with partner retailers, sometimes for discounts of three or even four times the value of the initial voucher.
That's changing from May, however. Tesco has confirmed that customers will instead be sent their vouchers by email, unless they actively tell Tesco that they want to continue receiving paper vouchers.
Importantly, this isn't going to impact all shoppers. It's starting with a select band of shoppers, who the supermarket says regularly use its services online.
It hasn't confirmed how many people are in this select group, but has emphasised that if you don't receive an email explaining the change, then you aren't one of those impacted.
Why is Tesco making this Clubcard change?
There are some obvious benefits here for Tesco.
First and foremost, it's a money-saving move.
Clubcard has millions of members, and sending out these vouchers every few months is a big expense. By moving the vouchers online, even if only for a portion of members rather than everyone, Tesco can save some serious cash.
The move to online vouchers also helps Tesco in terms of being more sustainable and environmentally friendly.
Many people are much more green-minded when it comes to the businesses they want to deal with these days, and by cutting their carbon footprint it helps Tesco appeal to these customers.
Missing out on vouchers
It goes without saying though that this move will come at a cost for some shoppers, who may now be more likely to miss out on spending the vouchers they have earned through their spending with Tesco.
Tesco has said that this change will only take place for regular users of its online services, but only time will tell how accurate this really is.
There is an obvious danger that some people have signed up to Clubcard with a defunct email address, or one they don't really use anymore, and so will miss the email informing them of the change.
Indeed, even if you have it sent to your regular email, there is a danger that it ends up in your spam folder or you simply don't read the message.
Shoppers in this position may not realise their vouchers are being moved online, and miss out on the chance to use them.
Even if they do remember, it can be much easier to forget about them.
After all, with a physical voucher, you can stick it by the shopping list or keep it in your wallet for the next time you go shopping; it's all too easy to lose track of online vouchers and not make the most of them.
Going digital
Tesco's Clubcard voucher move is just the latest example of retailers, particularly supermarkets, pushing shoppers to handle loyalty schemes digitally.
Last year for example Morrisons relaunched its loyalty scheme as My Morrisons, replacing an old points-based scheme with 'personalised' offers available through an app.
There are understandable concerns that this new setup will not only make things tougher for older and vulnerable customers, but also make it less likely that shoppers will make the most of deals they might qualify for.
In some cases, shoppers have fought back against this move online.
When Waitrose tried to revamp its MyWaitrose loyalty scheme by moving the 50 million vouchers it issues online, there was uproar among its customers, to the point that the upmarket store backtracked.
There is little question that this is the direction of travel for all loyalty schemes.
It's cheaper for the stores to run, and often gives them greater insights into the habits of their customers.
For some shoppers, this will be great ‒ more personalised and relevant discounts, for example.
But there are an awful lot of shoppers who aren't comfortable with their lives going digital.
And every time a scheme announces some sort of online shift, as we have seen with Clubcard, it increases the chances of those shoppers missing out on rewards unfairly.
Be the first to comment
Do you want to comment on this article? You need to be signed in for this feature