The 10 cheapest places to rent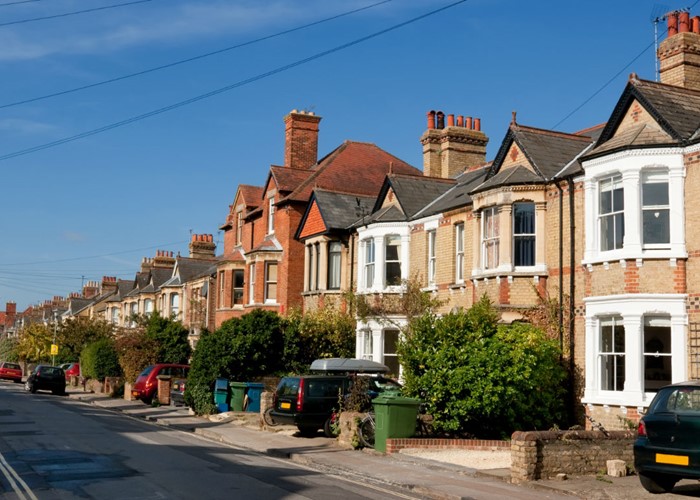 Robert Powell takes a look at the cities and towns where tenants can get hold of the cheapest properties...
Eel skin and ostrich leather headboards, a gym with a red crocodile skin floor and backlit kitchen walls made from Madagascan semi-precious stone. Just three of the luxury features you can indulge in if you fork out £40,000 per week for Britain's most expensive flat.
This plush Central London penthouse is at the forefront of the British rental boom. Granted, £40,000 per week is a smidgen higher than the rent of most other flats, even in London – but still, across the board rates are rising rapidly.
And while this is good news for landlords, it's very bad news for tenants, who are already being squeezed by swelling prices and increasing taxes.
So with that in mind, let's take a look at the cheapest towns and cities to rent in...
Ten frugal rents
Last week, lettings agents' service provider Endsleigh released figures showing the regional changes in rent between 2009 and 2010. On the whole average rents have increased across the country by 4% in the last 12 months – settling at an average for 2010 of £688 per month.
Back in 2009, Scotland dominated the lists for lowest rental locations with Selkirkshire emerging as the cheapest area for tenants, with an average monthly rent of just £200 per month. Dumfriesshire came second with an average of £375, followed by Angus at £391.
And looking down the list of the 10 cheapest rental location for 2010, this trend seems largely unchanged...
| | |
| --- | --- |
| Town/city | Average monthly rent |
| Selkirkshire | £299 |
| Lincolnshire | £459 |
| Stirlingshire | £473 |
| Staffordshire | £476 |
| Cleveland | £476 |
| Cumbria | £478 |
| West Glamorgan | £480 |
| Fife | £487 |
| Ayrshire | £488 |
| County Antrim | £495 |
Source: Endsleigh
As you can see, four of the top ten cheapest rental locations are in Scotland – with Selkirkshire retaining its number one spot with a £299 per month rate. This low is less than half the national average for rent, but is still £99 higher than it was in 2009.
Lincolnshire is a new entry into the list with a £459 per month average rent, followed by Scotland's Stirlingshire at £473.
The priciest places
So we've seen where to head to snap up rock-bottom rents, now let's take a look at where to avoid if you're a tenant on a shoestring.
Here are the top ten priciest rental locations according to the Endsleigh stats:
| | |
| --- | --- |
| Town/city | Average monthly rent |
| London | £1,271 |
| Aberdeenshire | £979 |
| Middlesex | £966 |
| Surrey | £943 |
| Oxfordshire | £841 |
| Avon | £808 |
| Berkshire | £795 |
| Buckinghamshire | £779 |
| East Sussex | £741 |
| Dorset | £740 |
Source: Endsleigh
Unsurprisingly, London tops the list for priciest rent levels, with a staggering £1,271 average monthly rent. That's double the average rent price for the UK and over four times the cost of the cheapest region.
Looking down the list, one trend is immediately obvious – almost all the locations are in the South, with the sole exception of Aberdeenshire. And comparing the 2010 table to the 2009 figures, the trend remains consistent. In fact, every location in the 2009 list was located in the South with Hertfordshire replacing Aberdeenshire in the top ten.
Robert Powell hits the streets to get your take on whether it's better to rent or buy property
As I've reported before, these figures point to a widening north-south divide – especially when it comes to housing.
A mixed picture
Further research from HomeLet looking into rent rate changes in June 2011 reinforces this price divide. However in this study, it is the North East that emerges as the cheapest region for tenants with an average monthly rent of £522 - £14 down from the rate in May 2011 and £4 lower than the average monthly rent in June 2010.
And it is the West Midlands that is currently seeing the biggest drop in rental prices, with June rates dipping to an average of £591 - £33 lower than the figure for May 2011. However this figure is still almost 5% higher than the average rent in June 2010. Indeed, across the country, almost all rental rates – with the sole exception of the East Midlands – are higher than they were 12 months ago. And they're still rising. Just last week LSL Property Services announced that across the country private rents are up 0.7% in June to an average of £701 per month.
These ballooning rates are a costly symptom of the current state of both the rental and homeowner market. Put quite simply, rental demand is vastly outstripping supply. In some parts of the country there are now almost nine people hunting for every spare room. This huge demand is being fuelled by the inability of first-time buyers to save for a deposit and an increasingly picky mortgage market.
What's more, as the residential mortgage market continues to stagnate, the buy-to-let market is bouncing back. This is a double whammy for landlords who continue to cash in on both a surge of tenants and a competitive lending sector.
So if you're currently after a rental property, what can you do to find a reasonably priced rent?
Reducing your rent
Well, to be brutally honest, outside of the obvious options, reducing your rent in the current climate is fairly difficult.
Location, of course, is everything. I don't need to tell you that reasonably priced properties in Central (or indeed any part of) London are few and far between. But then again, price isn't the only factor to consider when deciding where you want to live. Ultimately the rate you end up paying will depend on your situation as a whole, and not just on the size of your wallet.
If you're just after a room, there are always bargains to be had on home share sites like spareroom.co.uk, EasyRoommate and Gumtree. However with the current level of demand, you'll have to be quick to view the properties and even quicker to move in if you want to snap up the best deals.
And finally, for some tips on fighting back again unfair rent rises, head over to this article.
More: Four ways to fix the rental crisis | Landlords - cash in on record rents! | How to be the perfect tenant
Be the first to comment
Do you want to comment on this article? You need to be signed in for this feature