NS&I green savings bonds 2021: what we know so far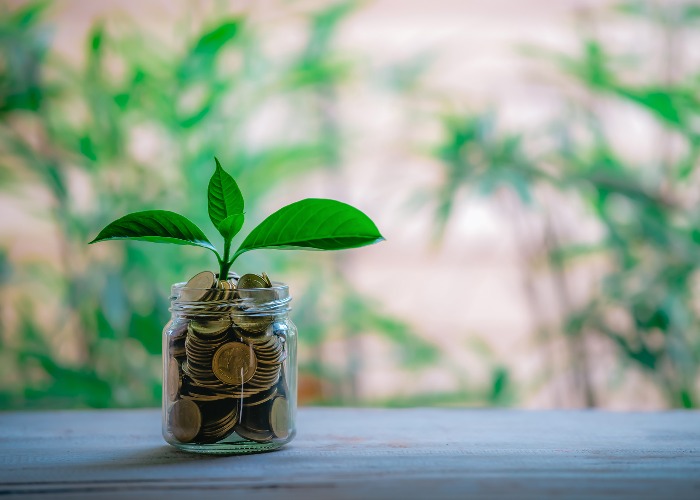 NS&I will launch a new 'green savings bond' later this year. We don't know the exact launch date or the interest rate to be offered yet, but we'll explain what we know so far.
National Savings & Investments is set to launch a 'green savings bond' that will allow savers to earn interest while funding environmentally-friendly projects.
The NS&I green bond was first announced by Chancellor Rishi Sunak in his 2021 Budget speech, but details about the savings product are pretty thin on the ground.
For a start, we don't know whether it'll offer a competitive interest rate, or exactly when it will launch.
Here's all the information we've found so far – we'll update this article as and when more details are released.
What is the NS&I green bond?
The green savings bonds will be used to help finance projects to tackle climate change by focusing on renewable energy and 'clean' transport, as well as creating 'green' jobs across the UK.
NS&I said these bonds will also help the UK achieve its goal of net zero carbon emissions by 2050. More details about the types of projects that will be financed using green savings bonds will be revealed in June.
NS&I green bond: term, maximum and minimum deposits
The most recent update we had from NS&I revealed that the bonds will be set over a three-year term.
It also confirmed you can invest from as little as £100 up to £100,000.
Premium Bonds prize dates: when are the winning numbers drawn?
UK to launch world's first sovereign green savings bond for retail investors, allowing savers to help drive the country's transition to net zero by 2050. #PlanForJobs #Budget2021 pic.twitter.com/mD8IOauoyN

— HM Treasury (@hmtreasury) March 3, 2021
Will the NS&I green bond have a competitive rate?
As we say, the interest rate is a mystery at present, we've no idea what the interest rate will be or how much money the Government is hoping to raise via green savings bonds (which will also help determine the rate on offer).
It's no secret that savings rates are awful at present and Sarah Coles, personal financial analyst at Hargreaves Lansdown, said it's hard to tell what kind of rate the bond might offer.
"There's the hope that NS&I will take the opportunity to expand its range by offering something really attractive," said Coles.
"Savers wanting to support green projects already have some competitive options, including the Gatehouse green savings bond, offering 0.55% for one year, 0.75% for two years and 1.4% for five years.
"However, on the flip side, from the Government's perspective, funding is so cheap at the moment, and savers have so much money sloshing around right now, that it doesn't make sense to pay over-the-odds."
When might the NS&I green bonds launch?
At this point, NS&I has only said you'll be able to get your hand on the new bonds 'later in 2021'.
If you are interested, it's worth keeping an eye on this NS&I page dedicated to the incoming green bond – and revisiting this article of course – to find out when you'll be able to invest.
Even though we don't know the rate, the bond is expected to be hugely popular among savers so you don't want to risk being late to the party.
Laith Khalaf, financial analyst at investment firm AJ Bell, had this to say about the bond: "The new NS&I green bonds are likely to sell like hotcakes, seeing as environmental concerns are really beginning to take hold with savers and investors.
"The product is expected to land in summer, hopefully enough time for NS&I to sort out the administration problems it has encountered of late before it's hit with a fresh wave of demand.
"The interest rate paid on the bond will be a key determinant of its success.
"Too low, and it won't put bums on seats, too high and there are inevitably questions about costs to the taxpayer, as there were with George Osborne's NS&I 'pensioner bonds.'"
"The green bond doesn't form part of NS&I's finance target for next year, which suggests the Treasury has high hopes for its popularity."
Want more stories like this? Head over to the loveMONEY homepage, follow us on Twitter or Facebook or sign up for our newsletter and let us send the news to you!
Be the first to comment
Do you want to comment on this article? You need to be signed in for this feature