Online shopping: consumer rights when you buy on the internet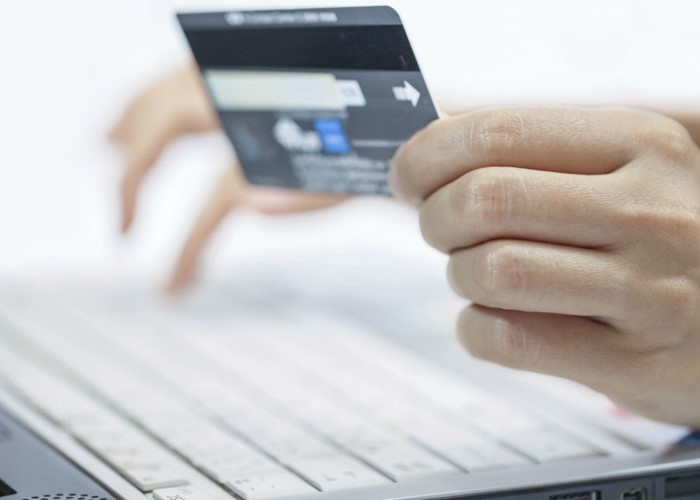 Online shopping is convenient, but things can often go wrong. Make sure you know your consumer rights.
More than 3.5 million Brits have had packages go missing when shopping online in the last year, new research has found.
It means a total of £250 million-worth of goods have disappeared during that time, according to insurer Direct Line.
One in five shoppers say they have had items not turn up, while one in 20 have had five or more packages vanish.
Of course, disappearing items isn't the only thing that can go wrong when shopping online. Here we explain your consumer rights if goods arrive faulty, or you simply wish to return the item you bought.
Get rewarded for your spend with these cashback credit cards
Your rights online
When it comes to shopping online, you have all the same rights as high street shoppers.
Any goods you buy must be of satisfactory quality and must also be 'as described' by the retailer and 'fit for purpose'.
But, unfortunately, if there's absolutely nothing wrong with an item, you don't always have the right to a refund just because you've changed your mind.
You might find some retailers will let you have your money back in the name of good PR, but it's not your right by law.
Cooling-off
After making most online purchases, you'll be entitled to a cooling-off period. With products, the period begins as soon as you make your order, and ends 14 days after you have received the goods. But if you buy a service online (rather than a product), the 14 days starts from the date you order it.
And when we say 'cooling off period' we mean: you'll be entitled to a refund for any reason in this window. So, if you decide that even though the seams of the dress you buy online are absolutely fine, but you're not too keen on the colour, you can return it and get your money back, no questions asked.
However, the cooling-off period doesn't apply to all online purchases. Take a look at the exclusions:
Goods made to your specification
Perishable goods such as flowers and fresh food
CDs, DVDs, and tapes which are unsealed
Newspapers and magazines
Betting, gaming and lotteries
And don't forget, with auctions and private sellers think 'caveat emptor' or 'buyer beware' because they can refuse to accept responsibility for the quality of any goods you buy from them.
Get rewarded for your spend with these cashback credit cards
Other key rules
The other main regulations which give you, the online shopper, protection are:
You must be given clear information about the goods or services before you buy
Your goods must be delivered within thirty days unless you agree otherwise with the supplier. If that doesn't happen, you'll be entitled to a refund.
Once you have notified the supplier in writing (or another durable medium) that you want to cancel your purchase, you must be fully refunded within 30 days.
Once again there are exceptions. These rules and the cooling-off period don't apply to financial products bought online (although the financial services industry has its own regulations), or to contracts involving the sale of land.
What happens if goods are faulty but the cooling-off period is up?
It's a good idea to check that goods you have bought aren't defective as soon as you can. But don't worry if you haven't had enough time to examine them properly during the cooling-off period.
If you or the person you give them to later finds a fault, then you still have rights to a refund, repair, replacement or compensation under the Sale of Goods Act.
A word on Section 75
Section 75 of the Consumer Credit Act can help when your credit card purchases go wrong
Don't forget, it's a good idea to pay for your online shopping using your credit card. If the supplier of your goods breaches the contract you have with them, you can actually claim costs from your credit card company under Section 75 of the Consumer Credit Act 1974.
This applies where the price of a single item is at least £100, and no more than £30,000. (Note that the protection still applies even if you don't pay for the full purchase price using your card.)
Section 75 provides very useful protection. Let's say your supplier has sent you faulty goods but has since gone out of business. It may be impossible to get a refund from the supplier, but you can pursue your credit card company for redress instead.
For more advice, check out www.consumerdirect.gov.uk. And, for more information on how to avoid getting ripped-off online, visit www.getsafeonline.org.
This article is regularly updated
Read more on loveMONEY:
Your rights when shops get pricing wrong
Don't be bullied by your insurance company
Be the first to comment
Do you want to comment on this article? You need to be signed in for this feature