Price glitches: your rights when stores mis-price items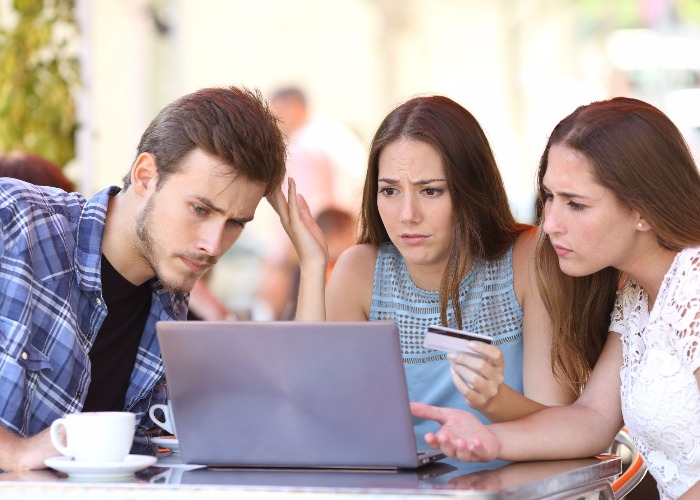 Shops and online retailers occasionally advertise goods for sale at a lot less than the intended price by mistake. What are your rights when it comes to pricing glitches?
Cheap sofas
Earlier this year, news spread quickly online when Asda accidentally priced a £375 three-seater sofa for £10.
Bargain hunters rushed to Asda's website – with some ordering more than one sofa – before the supermarket chain quickly cancelled orders claiming they hadn't sold the sofa in 'quite some time.'
Unfortunately, Asda was allowed to do this as it falls within their terms and conditions, so they were allowed to cancel orders before any goods were dispatched for delivery.
The best supermarket deals this week
Cheap air fryers
Last month, Amazon sold an air fryer for only £3.99, but this appears to be a mistake as the online retailer swiftly cancelled orders. The air fryer usually sells for £48 but for a few hours was £3.99.
In a statement to The Sun, Amazon said third party sellers set their own prices and it was investigating what happened.
Power to the people
But retailers don't always get their way when it comes to pricing errors. Sometimes a well-argued campaign by disgruntled customers can persuade them to change their minds.
For example, a Marks & Spencer (M&S) pricing blunder once saw 50-inch 3D plasma screen TVs – which normally retail at £1,099 – on sale for just £199.
After the orders flooded in, the high street giant realised its mistake and cancelled orders at the knock-down price, offering disappointed customers £25 as a goodwill gesture.
But these weren't any customers, they were M&S customers and they refused to be fobbed off.
An online petition entitled Marks and Spencer supply our TVs that we paid for forced M&S to do a U-turn and honour the orders.
The petition made some valid arguments about the binding contract M&S entered into when it accepted orders and took customers' money. After the turnaround, M&S said honouring the orders was a 'business decision' and didn't admit its original stance was wrong.
Online shopping tricks that will save you cash
Bargain hunting
The internet makes news of pricing glitches travel quickly, including via social media channels like Twitter.
Deals website hotukdeals.com, as the name suggests, lists hot deals on anything from cheap soft drinks in supermarkets to electronic and computer gear on sale at dirt cheap prices.
In many cases, retailers are often just shifting stock, but the occasional pricing blunder gets promoted via the site and its Twitter handle @HotUKDeals.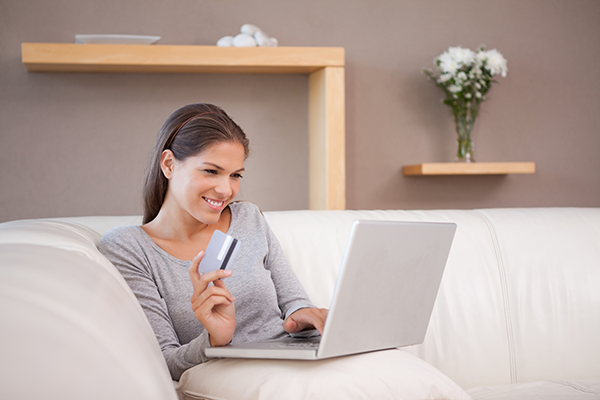 Your rights
Unfortunately, under contract law, in many cases the retailer doesn't have to honour an order when it's made after a pricing glitch or mistake.
If the mistake occurs in a shop the retailer can refuse your money at the till and withdraw the product from sale while it prices it correctly.
This is because the retailer is not actually 'offering to sell' the goods for the price indicated; it is what the law calls an 'invitation to treat' i.e., the retailer is inviting customers to make an offer to buy.
But they can refuse to accept the customer's money as there's no contract between the two parties.
It gets a bit more complicated when goods are sold online as it depends on whether a contract has been made between the two parties.
The retailer needs to accept the customer's order for there to be a contract. If it hasn't accepted the order, it can withdraw the product from sale and cancel the order.
Exactly where you stand will depend on the website's terms and conditions and the wording of any e-mail sent to you when you placed the order.
Many websites say in their terms that an order is only accepted when the goods are dispatched. Any email sent to the customer beforehand is simply an acknowledgement of receipt – as opposed to acceptance - of the order.
But in some cases, the wording of the email will have accepted the customer's order and the customer would generally be entitled to purchase the goods at the advertised price.
What do you think? Should retailers honour the price they advertise? And where do you hear about mis-priced bargains? Let us know via the comment box below!
Be the first to comment
Do you want to comment on this article? You need to be signed in for this feature